Choosing Between A Motorcycle And A Trike: What You Need To Know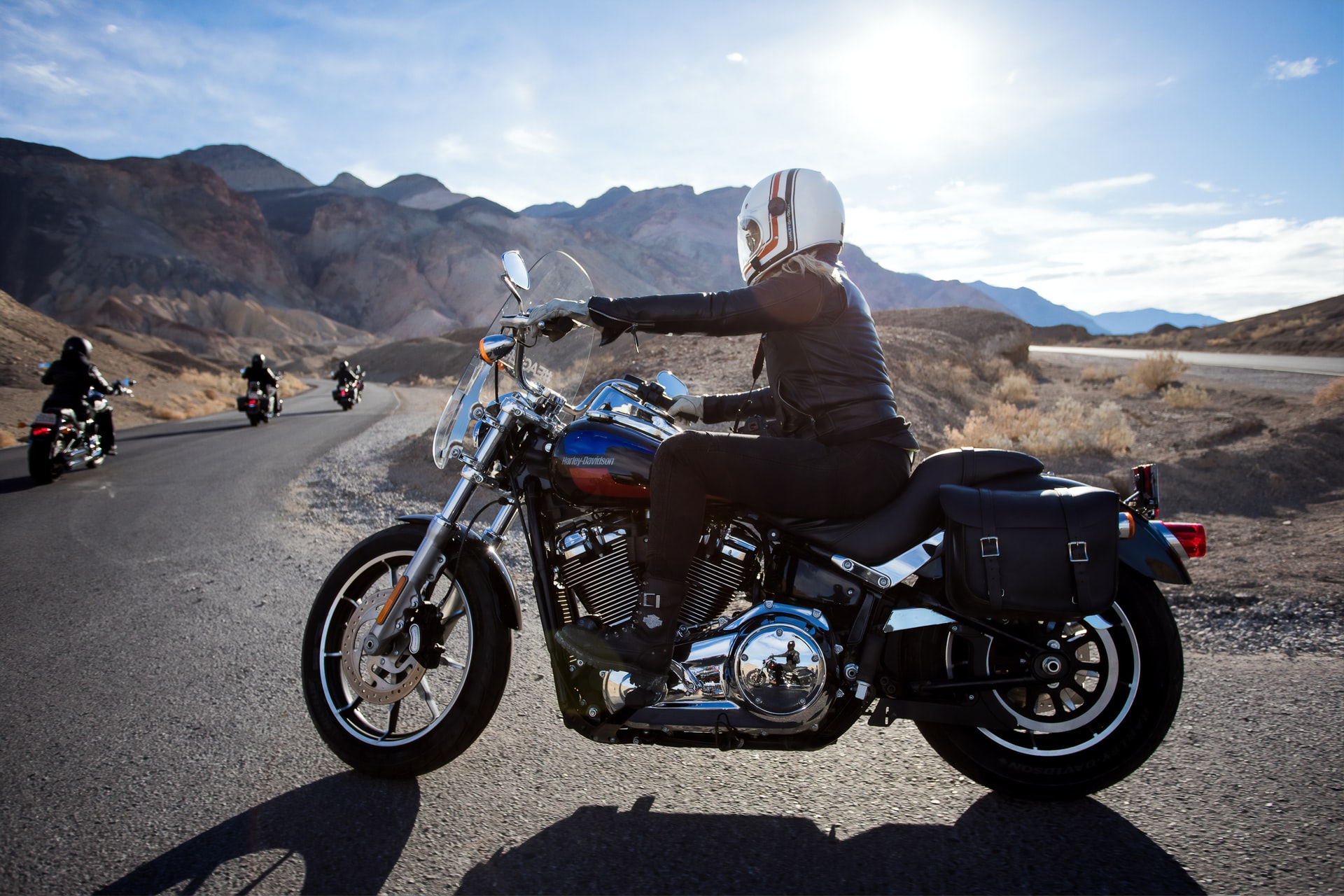 Hello there, adventure-seeker! Are you prepared to take the plunge into the thrilling world of motorcycle riding? If you're anything like me, you've probably been contemplating the purchase of a motorcycle for some time now, and you've reached the point where you're ready to pull the trigger and make the purchase most likely from txtoysales.com. But there are a few things you need to think about before you hit the road, so give yourself some extra time.
To begin, let's have a conversation about the information you need to have before purchasing a motorcycle. Before you start looking for the vehicle of your dreams, there are a few things you need to make sure you take into consideration. These are the following:
Riding experience: Your level of riding experience is an important consideration that needs to be made before you purchase a motorcycle. You should look into purchasing a motorcycle that has a smaller engine capacity if you are just starting out because these bikes are typically simpler to control. If you have a lot of riding experience, you should probably look for a motorcycle that has a larger engine capacity, as this will allow it to produce more power and speed.
Your spending limit: Because of the wide variety of prices at which motorcycles are sold, you will need to establish a budgeting limit before you begin your search. Keep in mind that the price of the bike is just the starting point. You also need to include costs for insurance, repairs, and equipment in your budget.
How you prefer to ride: Your preferred method of riding will also have an impact on the kind of motorcycle you end up purchasing. When shopping for a bicycle to use for commuting, you should look for one that is both functional and dependable. If you are looking for a bike to ride on the weekends, you may want something that is more powerful and has a more fashionable look.
The dimensions of your body: Last but not least, you need to take into account the size of your body. When you come to a stop, you need to check that you can easily support the weight of the bike and that the handlebars and footpegs are within comfortable reach for you.
Now that you are aware of the factors that are important to take into account, let's discuss some of the possible motorcycles that are available and could meet your requirements. Because there are so many motorcycles available today, it is critical that prospective buyers do their homework before making a purchase decision. 
The following are some bicycles that you might want to look into purchasing:
The Honda CB500X is a bike that could be a good choice for you if you are a beginner or if you are looking for a commuter bike that is both practical and affordable. It is not only lightweight but also easy to handle and has a riding position that is comfortable.
Yamaha MT-07. If you want a bike that has a little bit more power, the Yamaha MT-07 is a fantastic option to take into consideration. It has a sporty appearance, a powerful engine that produces a good amount of torque, and it has a displacement of 689 cm3.
The Harley-Davidson Road Glide is a classic American cruiser, and if that's what you're after in a motorcycle, the Road Glide from Harley-Davidson could be the one for you. In addition to its classic good looks, it is equipped with a robust V-twin engine and comfortable riding position.
The Ducati Panigale V4 is a formidable machine and an excellent choice if you are in the market for a high-performance sport bike. It has a design that is both sleek and aggressive, and it is powered by a 1103cc engine that delivers 214 horsepower.
Of course, these are only a few illustrations of the various types of motorcycles that are available. You're going to want to do some research and ride a few different bikes before settling on the one that best meets your requirements and preferences.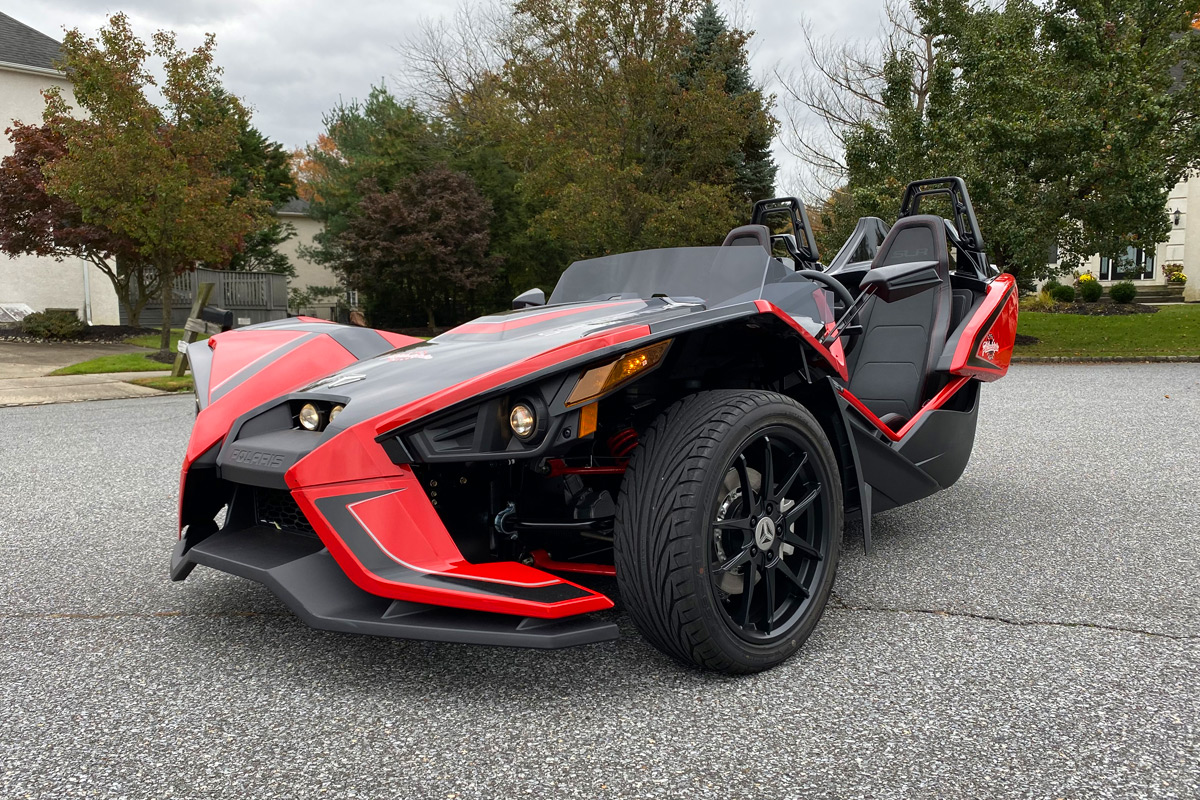 Trikes
In recent years, three-wheeled motorbikes, more commonly known as trikes, have seen a rise in popularity, and there is a good reason for this trend. They combine the security of a car with the merriment and adventure of a motorcycle in one convenient package.
If you are someone who is interested in the experience of riding a motorcycle but is concerned about the balance and stability of a traditional two-wheeled bike, a trike may be a better option for you than a traditional bike would be. Riders who may have physical limitations, struggle with balance issues or are new to riding may benefit from the increased confidence and comfort offered by trikes.
Before settling on a trike rather than a conventional motorcycle, you should give some thought to the following considerations. For instance, because tricycles typically have more space and carry more weight than two-wheeled bicycles, they are not always as nimble and agile on the road. It is also possible that they will be more expensive overall, both in terms of the initial purchase price and the ongoing costs of maintenance.
In addition, some riders believe that riding a trike does not provide the same level of freedom and excitement as riding a motorcycle with two wheels. When riding a tricycle, the sensation of leaning into turns and the sense of one's physical connection to the road can be quite different.
Your individual preferences, requirements, and objectives while riding are the primary factors to consider when choosing between a motorcycle with two wheels and a trike with three wheels. A tricycle is a good option to consider if you value stability and comfort more than speed and maneuverability in a mode of transportation. On the other hand, if you want to have a motorcycle experience that is more traditional, complete with the excitement of leaning into turns and feeling the wind in your face, a motorcycle with two wheels might be the better option for you.
Conclusion
I strongly suggest that you try out both choices in order to get a better idea of which one suits your needs and preferences in terms of being relaxed and having fun. Remember to always put safety first, whether you ride a traditional motorcycle or a three-wheeled trike. This includes always wearing the appropriate protective gear and adhering to the laws governing the operation of motor vehicles.
So, there you have it, ladies and gentlemen! As you can see, there are a lot of things you need to think about before purchasing a motorcycle. You will, however, be able to find the vehicle that is ideally suited to your requirements if you put a little bit of effort into research and go for a few test drives. Happy riding!