Don't Wear a Watch? Here Are Six Reasons Why You Should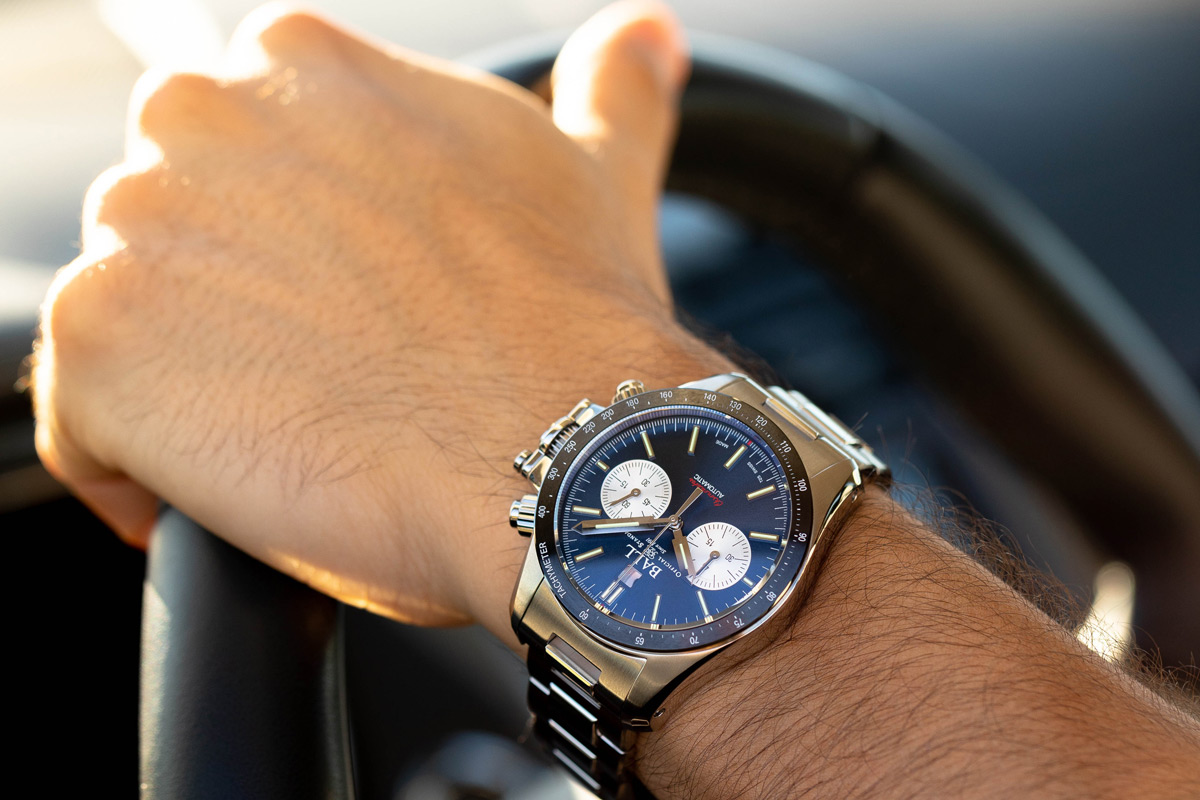 A watch is a timeless accessory that should be included in almost any man's outfit. Whether you want to look smart or casual, there are plenty of watches that are sure to fit your style if you look around. However, most men aren't convinced that a watch is necessary. They might assume that a watch is just a useless addition to their outfit, especially considering their phone can help them tell the time. In fact, some men would much prefer to have a smartwatch if they're going to put something on their wrist.
So we've put this post together to help convince you that you should wear a watch.
1. Watches are more convenient for telling the time
Sure, you might have a smartphone to tell the time, but who wants to drag that thing out of their pocket all the time? Simply look at your wrist and you can tell the time. It's that convenient.
2. Watches add to your overall style
Many people wear watches to add to their style and overall outfit. Something like a classic Rolex Datejust works great with smart and professional outfits because it looks clean, uses some beautiful metals and is timeless in its design. If you're looking to complete your outfit by adding some accessories, don't ignore the effect that a watch has.
3. Watches are good heirlooms
If you ever plan to hand down your possessions to family members, why not consider getting a watch now? In about a decade or two, that watch is going to be worth a lot more money and it'll probably be utterly unique in its design. This makes it a fantastic heirloom. Many timepieces have been passed on from generation to generation, so why not start that tradition today?
4. Watches can demand respect
Watches are incredible pieces of craftsmanship, but did you know that there are some pretty extraordinary timepieces that really demand your attention? Take the Bugatti watch as a great example of what it means to have an expensive one-of-a-kind watch. If you're seen wearing this, it demands respect from everyone that lays eyes on it.
5. Watches are reliable
They don't need charging, they don't need batteries and they just work. Watches are the most reliable way to tell the time and they're also incredibly durable. If you're ever out in the wild and need to tell the time in a pinch, a watch is going to save you. You can even use a compass watch if you ever do some serious exploring to help you find your way around.
6. Watches are a conversation starter
Watches start conversations. One look at a watch and you can tell if it's a beautiful piece. It starts conversations and leads to many other discussions. If you wear a watch out to a bar or a networking event, it becomes easy to drum up conversations and get noticed by other people. If you want to get noticed, a watch will certainly help.