Infiniti Premieres 'Deja View' Responsive Film, Features The All-New Q50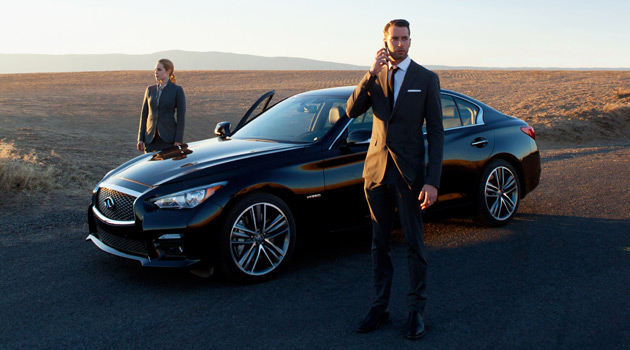 A few weeks ago, we posted a teaser video from Infiniti for 'Deja View' on our Facebook page, and Infiniti has finally taken off the wraps on this ground-breaking film!
DEJA VIEW is a state-of-the-art responsive film that dynamically adapts to each viewer, depending on their spoken interactions with the onscreen characters. The film, which was produced in partnership with award-winning branded content company Campfire, features the all-new 2014 Infiniti Q50 luxury sports sedan and can be viewed at www.infinitiusa.com/deja-view.
As an auto-industry first, Deja View combines cinematic narrative with new technologies – including the latest natural language processing systems – to create an immersive entertainment experience that is unique to practically each and every viewer.
Deja View re-counts the story of a couple driving in their Infiniti Q50, unsure of who and where they are and whom to trust. Perhaps most importantly, they are unsure of who they are running from or to. Throughout this cinematic experience, viewers will be able to affect the characters' choices and help them navigate through these disconcerting circumstances, via mobile phone conversations.
Intrigued? Then head on over to www.infinitiusa.com/deja-view and check it out for yourself!