Ken Block Murders Out His 2011 Ford SVT Raptor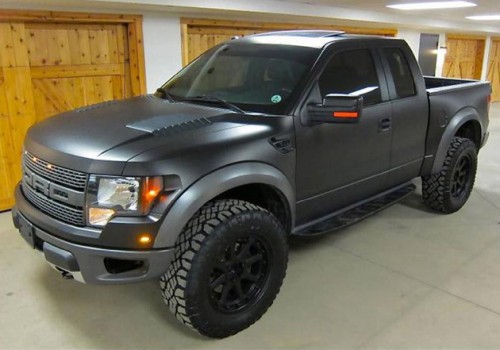 I'm not really a truck guy, but it's hard not to fall for the 2011 Ford F-150 SVT Raptor. This bad boy is equipped with a 6.2-liter V8 engine that puts out 411 horsepower and 434 lb-ft of torque. To set it apart, Ford has given the Raptor a louvered hood, bulging fenders, and Raptor-only grille and headlights.
A stock Raptor is about as good as it gets, but Ken Block decided to take it one step further with blacked-out wheels and a matte-black wrap. Looks evil!