Lexus Releases First Photos Of The Next Generation IS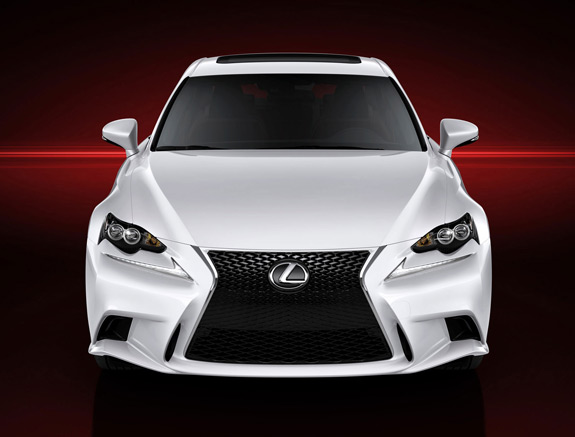 The all-new 2014 Lexus IS is set to debut at the North American International Auto Show in Detroit next week, but Lexus released photos of the all-new IS 250/350 F SPORT in advance of next week's world premiere!
Reactions to the new IS have been mixed, with most of the complaints surrounding that HUGE grille and the strange headlight treatment. Keep in mind that these photos are of the F SPORT model, which have "an exclusive grille and front bumper design". In other words, the regular IS 250/350 might have a more tamed-down version than what we see here. Hopefully Lexus will have some regular models on display in Detroit next week.
The all-new IS model range will include IS 250, IS 350, and the first IS to feature Lexus Hybrid Drive, the IS 300h (which will be available in Europe, Japan and other international markets), with F SPORT models available across the full range. No word on pricing just yet.
What do you think of the 2014 Lexus IS?