Lightsaber Combat Academy Teaches You How To Fight Like A Jedi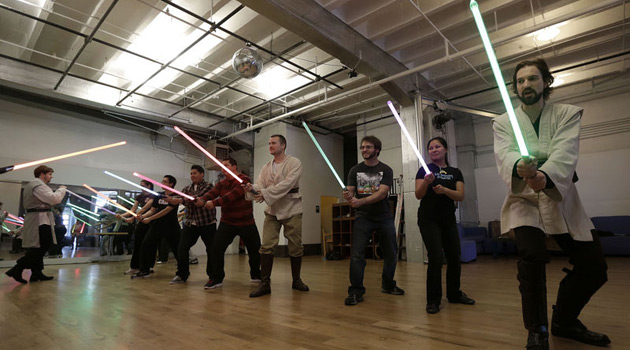 Ludosport Lightsaber Combat Academy is the first and only sports school of Lightsaber Combat. Star Wars fans all around the world have already begun gearing up for the franchise's return to the big screen, and the Force reveals no better way to do so than enrolling in the Lightsaber Combat Academy.
With seven locations spanning from Milan to Vercelli, LudoSport trains would-be Jedis and Siths in the art of plasma sword sparring. Through a series of lessons, clinics, seminars, and tournaments, the self-ordained Masters of the Saber teach eager students seven different styles of lightsaber combat.
Taking part in LudoSport's lightsaber training requires a Combat Academy membership (€40/year), plus the payment of individual course, seminar, and tournament fees. They supply the lightsabers, made largely of aluminum hilts, soft polycarbonate tubes housing a reflective film, and electronic parts for movement sensors and sound effects. Anyone ages 8 and older can join the Academy. However, only those with the Force will survive it.
This sounds ridiculous to me, but Star Wars geeks will surely eat this up..