McDonald's Is Adding These International Menu Items to Its U.S. Restaurants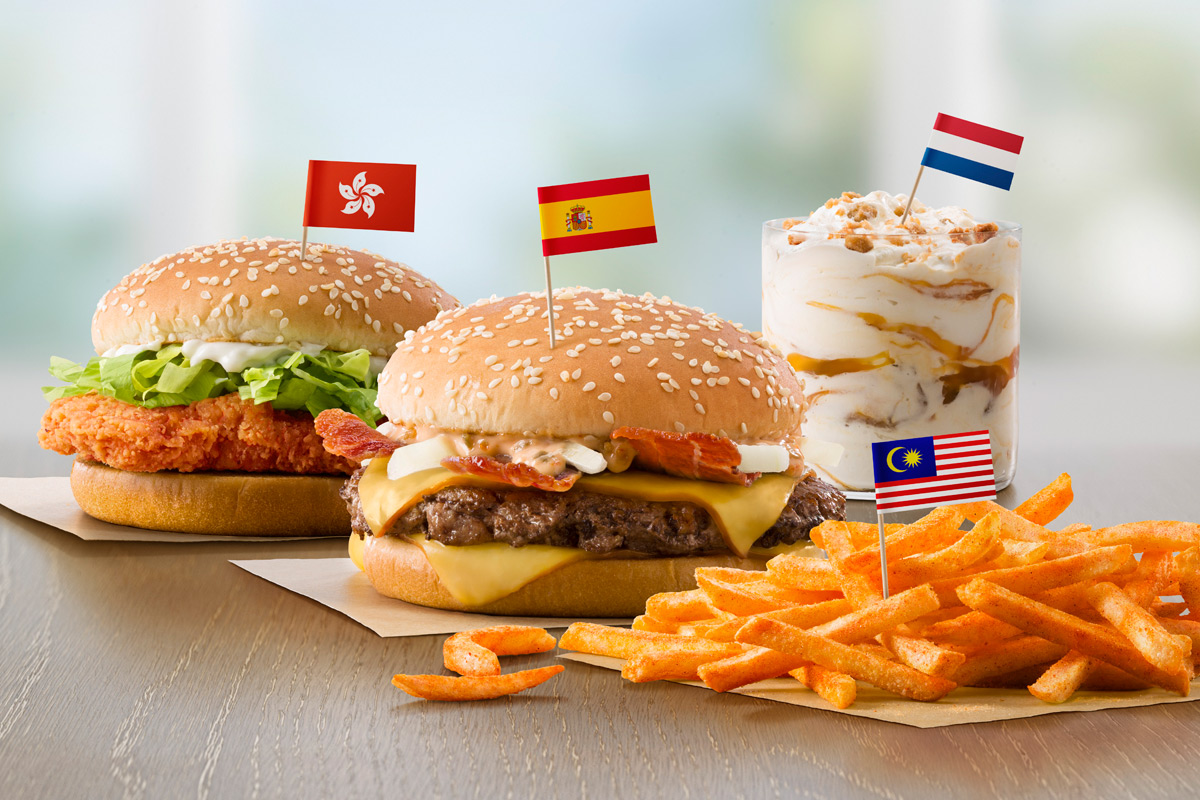 If you've visited a McDonald's overseas, you've likely come across some awesome menu items that aren't offered back home, like Japan's pumpkin & chocolate sauce French fries, Uruguay's caramel-filled pancakes, or Finland's McVegan burger.
Thankfully, McDonald's is bringing some of that international yumminess to those of us in the States, with plans to add four "Worldwide Favorite" items to its American restaurants in June, according to internal documents shared with Business Insider.
McDonald's started testing out international menu items at their new Chicago headquarters last year, offering a rotating menu of global food and drink options. Then, they began testing four popular global menu items at 50 locations in South Florida. And soon, the rest of us will be able to try out these international offerings for ourselves.
Starting in June, visitors to McDonald's across the U.S. can choose from the Grand McExtreme Bacon Burger from Spain, the Stroopwafel McFlurry from the Netherlands, Canada's Tomato Mozzarella Chicken Sandwich, and Cheesy Bacon Fries from Australia.
The Grand McExtreme is a fresh-beef Quarter Pounder topped with McBacon sauce, bacon, Gouda cheese, and slivered onions.
The Stroopwafel McFlurry is a vanilla-soft-serve-based McFlurry with added caramel waffle cookies, called stroopwafels, and caramel sauce.
The Tomato Mozzarella Chicken Sandwich tops a chicken breast with onions, lettuce, tomato, mozzarella, and a tomato-and-herb sauce.
The Cheesy Bacon Fries will likely be the same as the ones McDonald's rolled out domestically earlier this year.
While all of these sound pretty delicious in their own right, I wish they would have gone with Canada's poutine fries over the cheesy bacon fries, which you can get pretty much anywhere. Not to mention their Cadbury Creme Egg McFlurry, which sounds incredible!
June can't get here soon enough! 😋