Michael Symon's New Cookbook Arrives Just In Time For BBQ Season
Clarkson Potter sent us a copy of Playing With Fire AND is providing a prize pack for one lucky reader!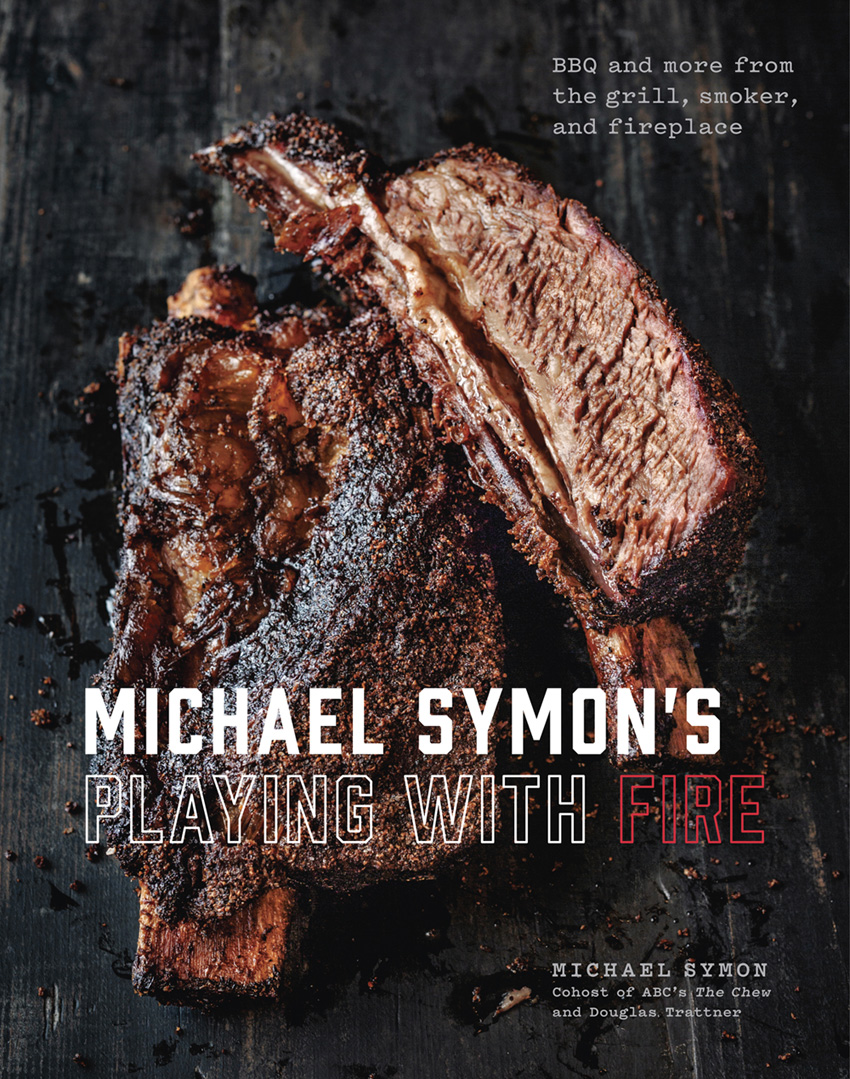 Just in time for the start of BBQ season, Michael Symon (co-host of The Chew and celebrated Iron Chef and restaurateur) has released his fifth cookbook, Playing With Fire, which covers all things meat!
Playing With Fire focuses on barbecue and live-fire grilling, with 72 recipes inspired by his newest restaurant, Mabel's BBQ, in his hometown of Cleveland. In preparing to open his barbecue restaurant, Michael Symon enthusiastically sampled smoked meat from across America.
These finger-licking, lip-smacking recipes draw inspiration from his favorites, including dry ribs from Memphis, wet ribs from Nashville, brisket from Texas, pork steak from St. Louis, and burnt ends from Kansas City, as well as the unique and now signature Cleveland-style barbecue that he developed to showcase the flavors of his hometown. Symon offers expert guidance on working with different styles of grills and smokers, cooking various cuts of meat, choosing aromatic woods for smoking, and pairing proteins with rubs, sauces & sides.
If you're looking for a new guide to classic American barbecue with the volume turned to high, look no further.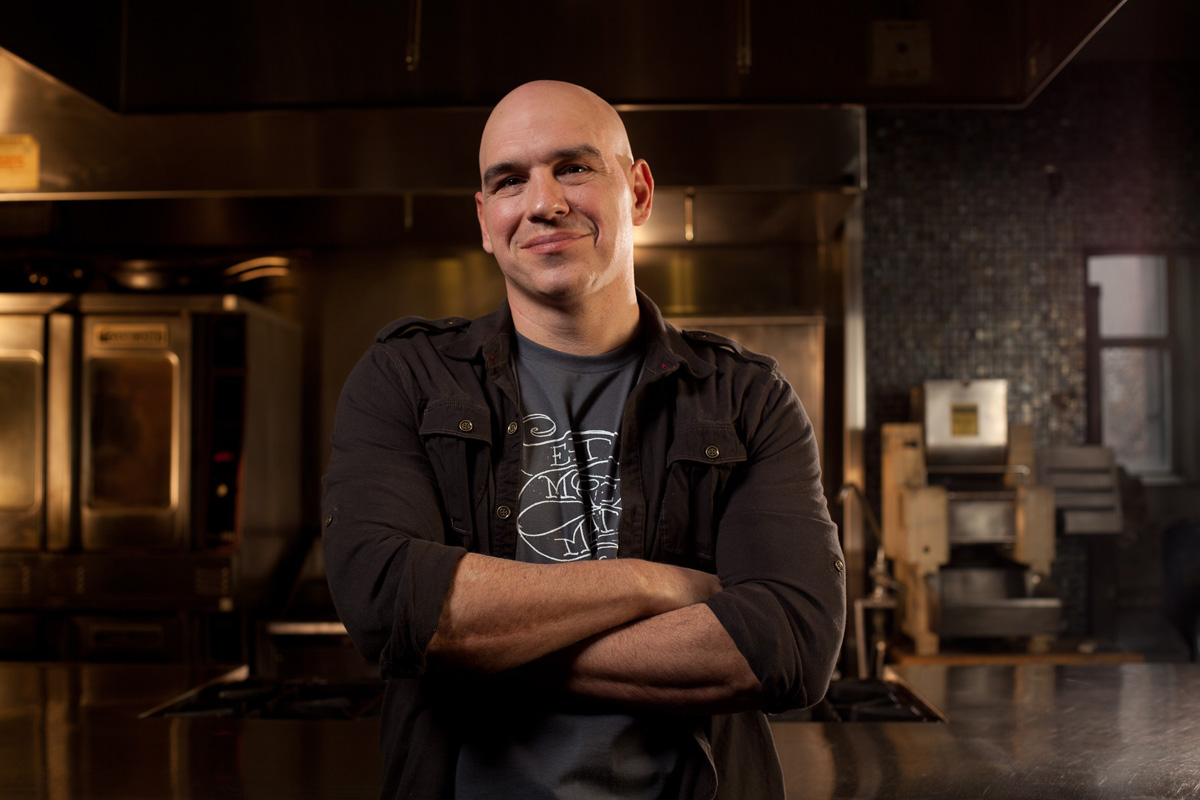 Michael Symon cooks with soul, having grown up in a Greek and Sicilian family. The Cleveland native shares his exuberant, approachable cooking style and infectious laugh as an Iron Chef on Food Network and as a co-host on ABC's The Chew. Michael is the chef and owner of more than 18 restaurants, including Lola and Mabel's BBQ in downtown Cleveland, locals of B-Spot Burgers throughout the Midwest, and Angeline at the Borgata Hotel Casino & Spa in Atlantic City.
He's always posting amazing creations on his social media accounts, so you should definitely make sure that you're following him on Facebook, Twitter, and Instagram. But be forewarned, his feed will make you hungry.
I've long been a fan of Michael Symon and his cooking, so when Clarkson Potter sent us an advanced copy of Playing With Fire, I couldn't wait to check it out. And let me tell you, the recipes had our mouths watering! Sadly, it's still freezing outside here in the Northeast (heck, it just snowed last week), so we can't fire up the grill just yet. But once it warm up, we'll definitely be trying out some of these dishes for ourselves.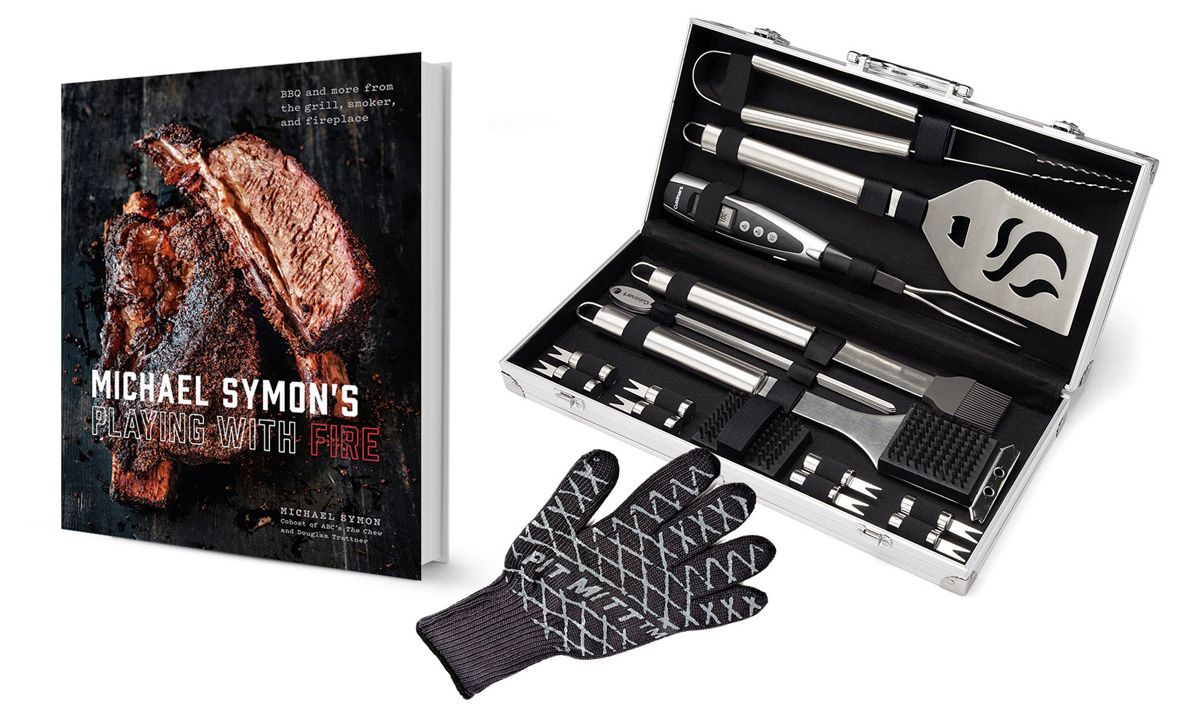 In celebration of the release of Playing With Fire (in stores April 3rd), we've partnered with Clarkson Potter for an exciting giveaway, where one lucky winner will receive the following:
A copy of Michael Symon's Playing With Fire
A Cuisinart Deluxe 20-piece grill set
A barbecue pit mitt glove
To enter, simply leave us a comment below telling us what your favorite barbecue dish is. We'll pick a winner at random on April 20th at 5pm EST. Contest only open to US residents.
Good luck!