Pabst Blue Ribbon Custom Motorcycle To Be Auctioned Off For Charity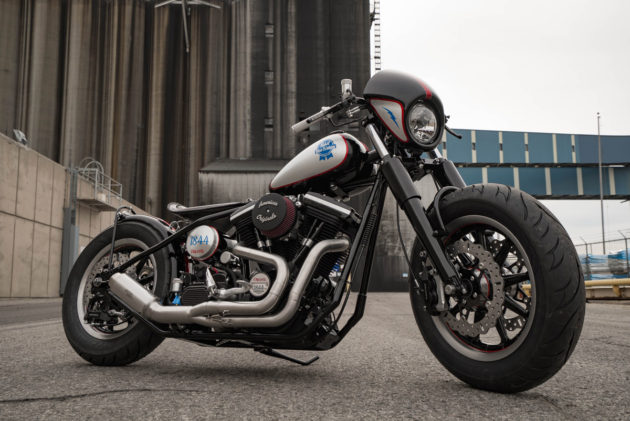 How'd you like to get your hands on a custom built motorcycle, while doing something good for the families of U.S. military veterans? Well here's your chance!
Pabst Blue Ribbon is auctioning off a big twin motorcycle custom built by Brandon Holstein. Teaming up with eBay for Charity, the custom bike, along with limited edition PBR x Loser Machine apparel & accessories, will be auctioned off to benefit Operation Homefront, a national non-profit that supports military families through difficult periods by providing a variety of programs designed to ensure that short-term needs don't turn into long-term struggles.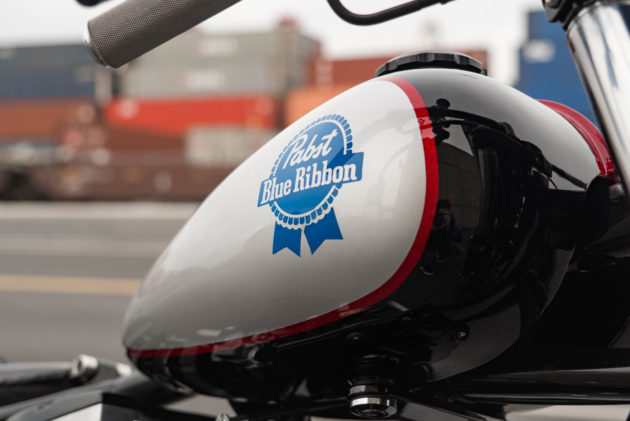 "When PBR came to me with the idea of building a custom motorcycle that would benefit military families, I was honored and excited," said Holstein. "I have friends and family who have served, or are serving, in the military, so I wanted to build something that represented their strength and fortitude. The end result is what you see here, a full custom, bare bones, little hot rod. It's a one of a kind motorcycle that will put a smile on the face of whoever wins it."
The Pabst Blue Ribbon x The Speed Merchant Memorial Day Motorcycle specs include an HD 80″ Evolution Motor, a custom handmade steel exhaust system with a Burn's Stainless ultra light race muffler, a Chopper Guys retro style frame, Speed Merchant Speed bars, a ribbed Mustang style gas tank, and a hand tooled leather seat by Azteka Customs. It also comes with a PBR logo on the tank and an "Original 1884" badge referring to the year the iconic beer brand was founded.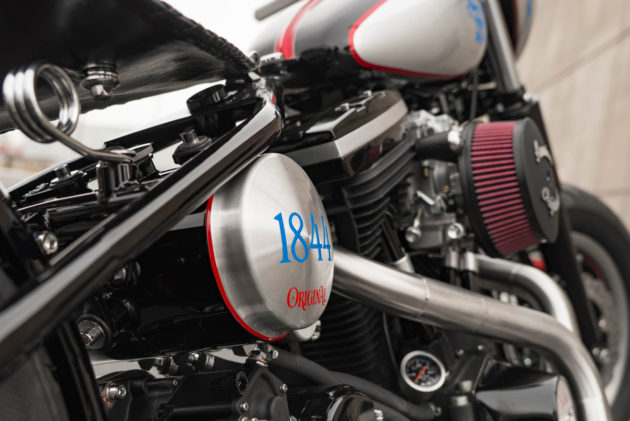 The custom motorcycle, which has an MSRP of $25,000, will be up for auction from May 20th to May 30th at ebay.com/pbrcustom, with an opening bid price of $1.00. PBR will match the sale price of the bike, and all of the proceeds plus the match will be donated.
So if you're in the market for a one-of-a-kind killer bike, dig deep and bid generously!