Rumor: Ford Readying Hotter Focus RS500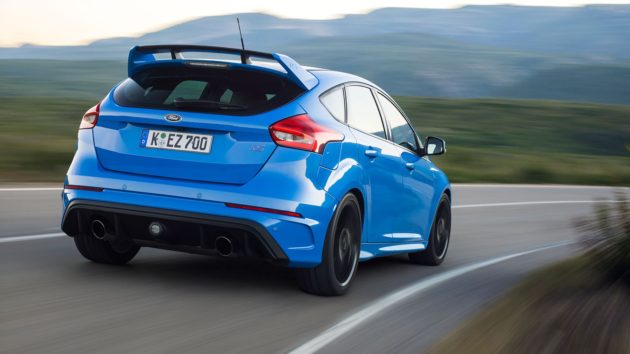 We haven't had a chance to drive it yet, but from all accounts, the 2016 Ford Focus RS is an absolute blast to drive, and a fitting addition to the RS moniker. So wouldn't Ford be smart to leave well enough alone?
Apparently not, as rumors are circulating that Ford Performance is working on an even more potent RS that could wear the RS500 badge. Motor magazine reports that the Focus RS500 might include a new bumper that would allow Ford to add cooling capacity to accommodate additional power. Since the 2.3-liter EcoBoost engine is already near its limits, additional performance could be gained through the use of stickier tires, weight reduction (polycarbonate windows, composite bodywork, carbon fiber wheels, etc), carbon-ceramic brakes, the removal of the rear seats, and ditching the six-speed manual gearbox for a dual-clutch unit.
Such a car could compete with the current crop of hyper hatches like the Mercedes-AMG A45 and Audi RS3. But seeing as how neither of those cars are sold in the US, it makes you wonder if the RS500 would come to the US if/when it's built.
We'll keep you posted as more details surface. Stay tuned!