The Best RV Travel Destinations in Canada
Owning an RV opens up a whole new way to travel, and with so many spectacularly beautiful places to visit, it's one of the best ways to get out and explore the open road. Traveling by RV in Canada, you'll discover some of the world's most captivating destinations. While there are numerous places you can visit, these are some of the very best.
Jasper National Park, Alberta
Jasper National Park is one of the country's largest parks and a top spot for stargazing, glaciers and wildlife. There are powerful waterfalls, dramatic mountains dotted with turquoise lakes and opportunities to view more than 53 mammal species (including grizzly and black bear, elk, bighorn sheep, mountain goat, bobcat, lynx and woodland caribou), and 260+ species of birds. As you drive the famous Icefields Parkway, you'll get to witness the Columbia Icefield and visit the toe of Athabasca Glacier. It's the largest of the icefield's "toes" and reveals the effects of climate change firsthand, with melting ice leaving raw bedrock exposed. In the last 125 years, the glacier has lost over half its ice.
Nearly all the park, 97 percent, was officially designated free of light pollution, making it the world's second largest dark sky preserve. On a clear night you can be guaranteed incredible stargazing and perhaps front row seat for one of nature's best displays, the northern lights.
Banff National Park, Alberta
Banff National Park is Canada's oldest and most popular national park, and it's located within a relatively short driving distance of Jasper, making it convenient to visit both parks in one trip. With easy access to pristine wilderness, endless outdoor adventures, and all the amenities you need, in Banff National Park you feel truly immersed in nature.
The park is tucked into a valley and surrounded by jagged mountain peaks and gem-like lakes, like Moraine Lake. Its glacially-fed waters are a sight to see, with a remarkably ethereal shade of blue. There are lots of activities here too, from miles and miles of hiking and biking trails to a gondola ride over the landscape and hot springs to soak in after a day of play.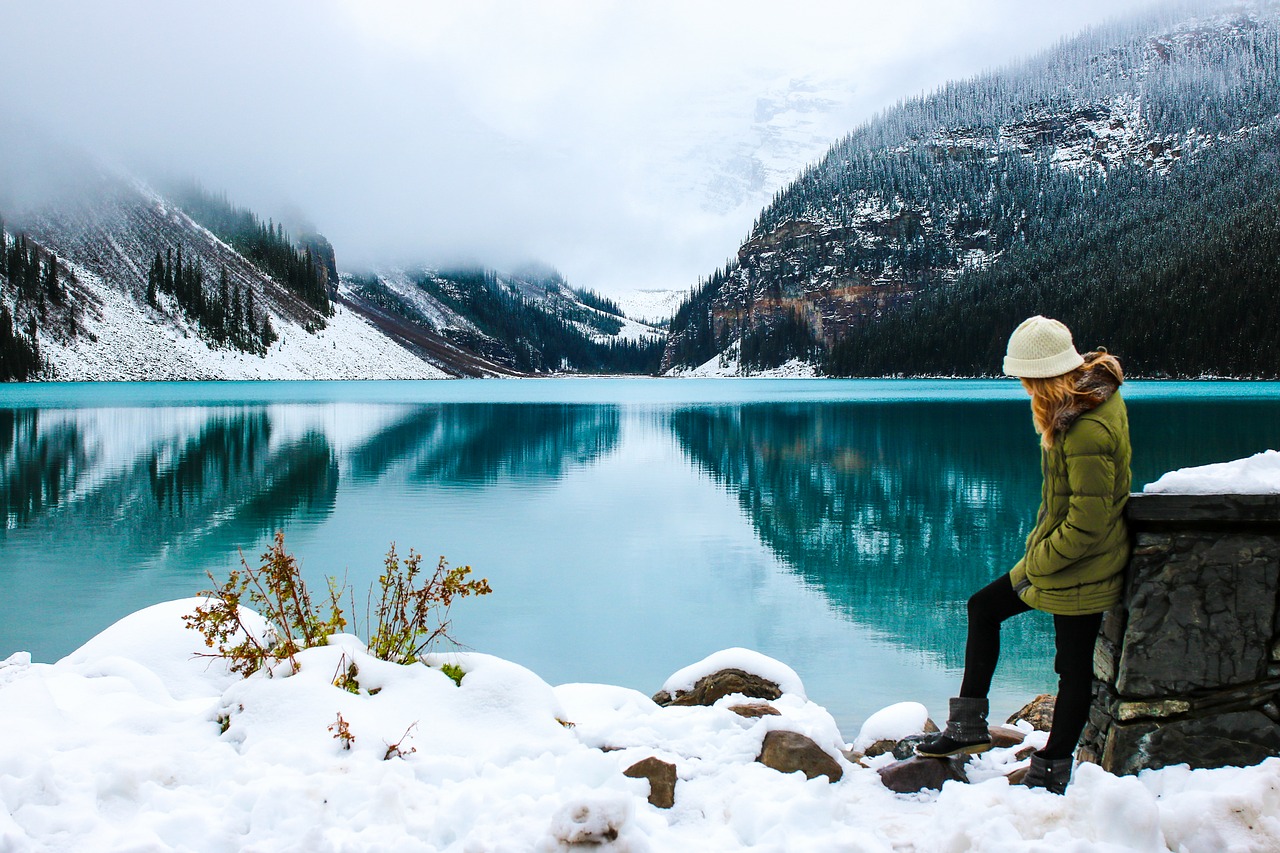 Pinery Provincial Park, Ontario
There are many great destinations in Ontario too. Pinery Provincial Park is home to the area's largest protected forest, and features the largest area of Oak Savanna in Ontario. In addition, the park boasts an ecosystem that includes 60 butterfly species, 325 species of birds and over 750 different types of plants. If that's not enough, sunsets at this breathtakingly beautiful park are ranked by National Geographic as among the "Top 10 Best in the World"!
Campers Cove, Ontario
Campers Cove is an RV-friendly campground that sits along the shores of Lake Erie, with folks from across Canada and the United States coming here for over fifty years. It boasts 1,200 feet of sandy beach for playing, swimming and more, while a bird sanctuary, golf courses and wineries for tasting are all close by.
Algonquin Provincial Park, Ontario
A water lovers' paradise, this park is a premier paddling destination and an outstanding spot for boating and fishing, as well as hiking and biking. It offers year-round adventure with an iconic landscape that covers 4,750 miles of mostly lakes, forests and rolling hills. Although it's especially popular for canoeing, Algonquin provides the ultimate getaway for all types of nature enthusiasts too. If you like to fish, you'll find some of the best brook and lake trout fishing around in the over 620 miles of streams and around 1,500 lakes.
Vancouver Island, British Columbia
For the ultimate road/camping trip in an RV, fly into Vancouver or Victoria (or drive) and start exploring. The island offers some of the most breathtakingly lush scenery, outdoor adventure, hot springs and wildlife. Whether you want to backpack in majestic wilderness parks. marvel at orcas, black bears and the sheer abundance of furred, feathered and finned wildlife, or gaze at distant snowcapped mountains while splashing barefoot along softly curving beaches, there is something here for everyone.
So what are you waiting for? Get out there and see the rest of the country already!