The Griswolds Are Heading Back to Walley World in 'Vacation'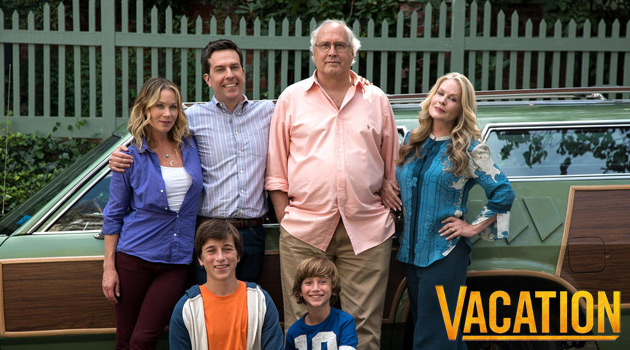 A new generation of Griswolds are hitting the road to visit Walley World in the hilarious new red band trailer for Vacation, which hits theaters on July 29th (the same date the original National Lampoon's Vacation was released on in 1983).
Following in the footsteps of his father Clark Griswold and hoping for some much-needed family bonding, a grown-up Rusty (Ed Helms) surprises his wife Debbie (Christina Applegate) and their two sons James and Kevin with a cross-country trip back to "America's favorite family fun park" Walley World, before it closes forever. And naturally, they hit more than a few bumps along the way.
Chevy Chase and Beverly D'Angelo will even be reprising their roles as Clark and Ellen Griswold! Vacation should be a lot of fun, and I for one can't wait.