The Top 5 Mods To Make Your Pickup Truck Stand Out From The Crowd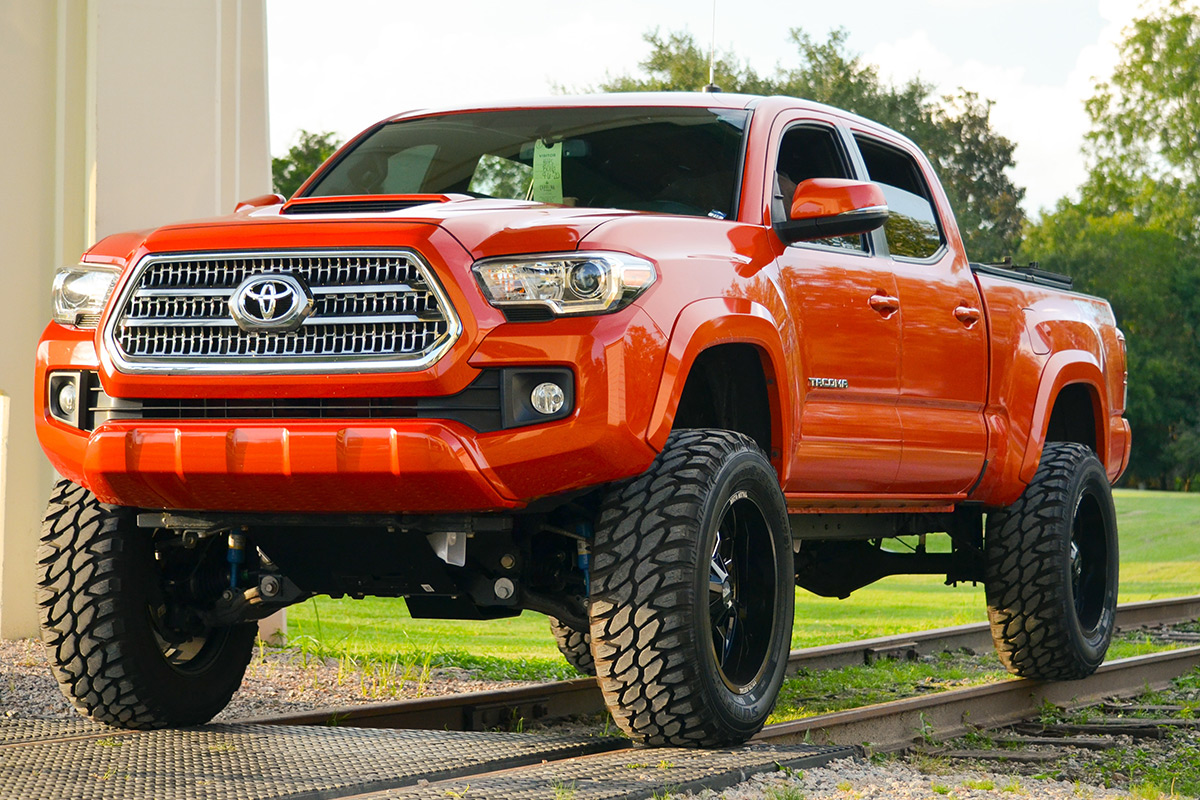 Americans have a love affair with pickup trucks, and it's easy to see why. Trucks offer all of the creature comforts of a car, while offering the ultimate in utility, whether you're towing an ATV, hauling bags of mulch, or going off-roading. And they come in various shapes and sizes to fit your needs, from the tiny Ford Maverick all the way to the beastly GMC Sierra 3500HD.
That said, most truck owners will want to personalize their trucks, whether to better suit their extracurricular activities, or just to stand out from the crowd. There's a healthy aftermarket out there for truck owners, with plenty of options to choose from, whether you are looking to change up the appearance some or make your rig more rugged and capable.
Not sure where to start? We've got a list of popular truck modifications to take your ride to the next level and make it distinctly your own, whatever your budget.
1. Wheels and Tires
It's amazing how a set of wheels and tires can completely transform the look of a truck, taking it from mild to wild. There are so many options here, whether you're going for a tough look with a set of wheels with beefy tires, or some large polished wheels with low profile tires. If you plan on off-roading your vehicle, getting some matte black rims wrapped in all-terrain tires will make your truck much more capable in the dirt and mud, while looking properly rugged.
Our friends at RealTruck can help you find the perfect set of custom wheels for your truck, with multiple brands, sizes, and finishes to choose from.
2. Suspension Upgrades
If you're planning on doing some serious off-roading, a lift kit is an absolute must, allowing you to raise your entire truck's ride height, sometimes as much as 12 inches. A truck equipped with a lift kit will be noticeably taller, more aggressive looking, and may be able to handle difficult off-road obstacles depending on your truck and the kit you choose. Lift kits allow you to equip the largest wheel and tire combos available.
On the flip side, if your truck is strictly a street cruiser, a lowering kit can tuck the wheels into the fender wells and give your ride a sleek and sexy look.
3. Tonneau Cover
Adding a tonneau cover to your pickup truck is a popular upgrade, and for good reason. By covering your truck bed with a tonneau cover, you're able to carry items in your bed without having to worry about things getting exposed to the elements (or thieves). There are several different designs to choose from, whether you're looking for a soft roll-up cover, a tri-fold cover, or a hard cover.
The Gator FX Hard Fold Tonneau Cover is a popular choice, and it can be installed in 20-30 minutes by using the clamp-on rails, no drilling or special tools are needed.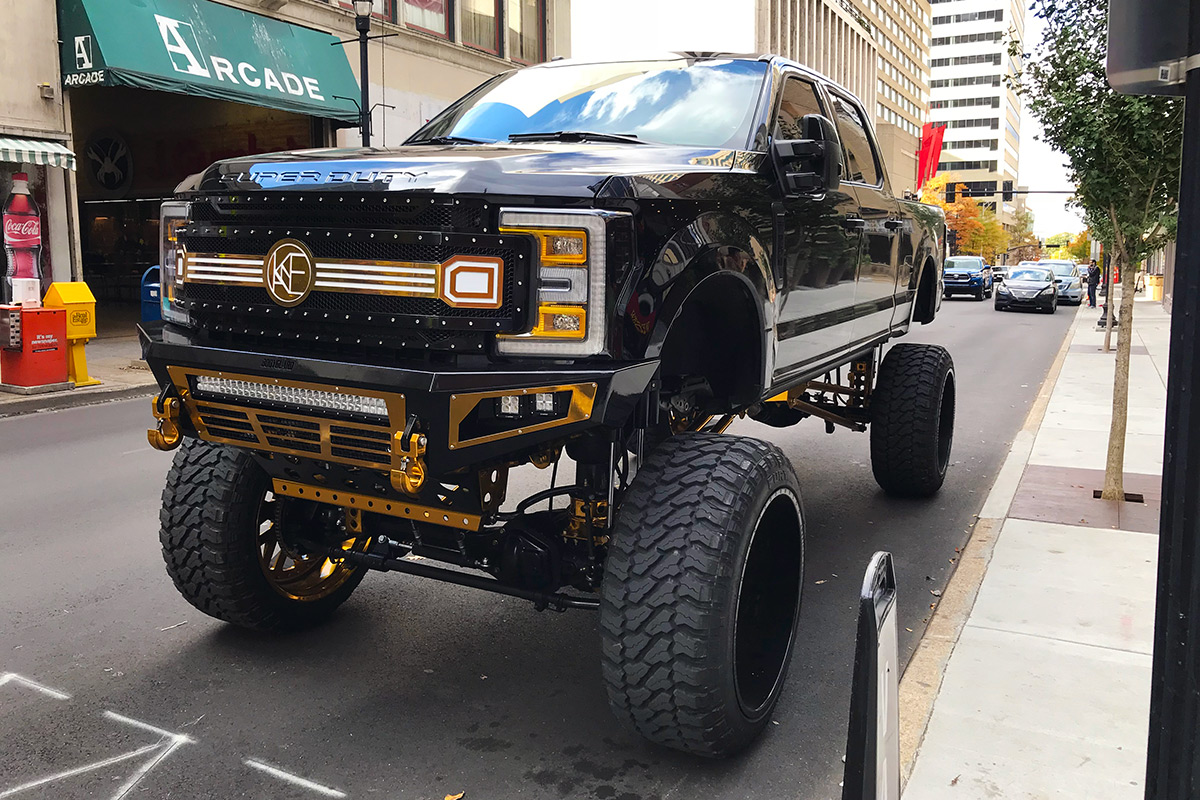 4. Exhaust System
Exhaust systems are a great way to really transform your ride and give it some more attitude. A less constrictive exhaust system with large-diameter pipes and a performance muffler will not only help your engine breathe easier and create more power, but it'll also dramatically change the sound of your vehicle, giving you a aggressive exhaust note.
There are so many different systems to choose from, so you should definitely do your research beforehand to find an exhaust that's just right for you, whether you're looking for something that's mildly throaty or call-the-cops loud.
5. Fender Flares
Nothing highlights those new wheels and tires of yours better than a set of rugged fender flares. Some trucks already come with fender flares, and they look pretty great with them, adding to that muscular look. Fender flares are a relatively inexpensive way to give your truck an extra dose of attitude, and they come in a wide variety of styles.
Personally, I'm a big fan of painted bolt-on / pocket style flares that have that industrial look with the exposed bolts, but don't actually require drilling into the fender area. Bushwacker offers a nice set that's available for most popular trucks.
Hopefully this guide has given you some helpful information on how you can take your ride to the next level. If you have any other suggestions on how to trick out your truck, leave them in the comments section below. And remember, if you're looking to take your truck to the next level, the folks at RealTruck have got you covered!