The Workaholics Inspired Bear Coat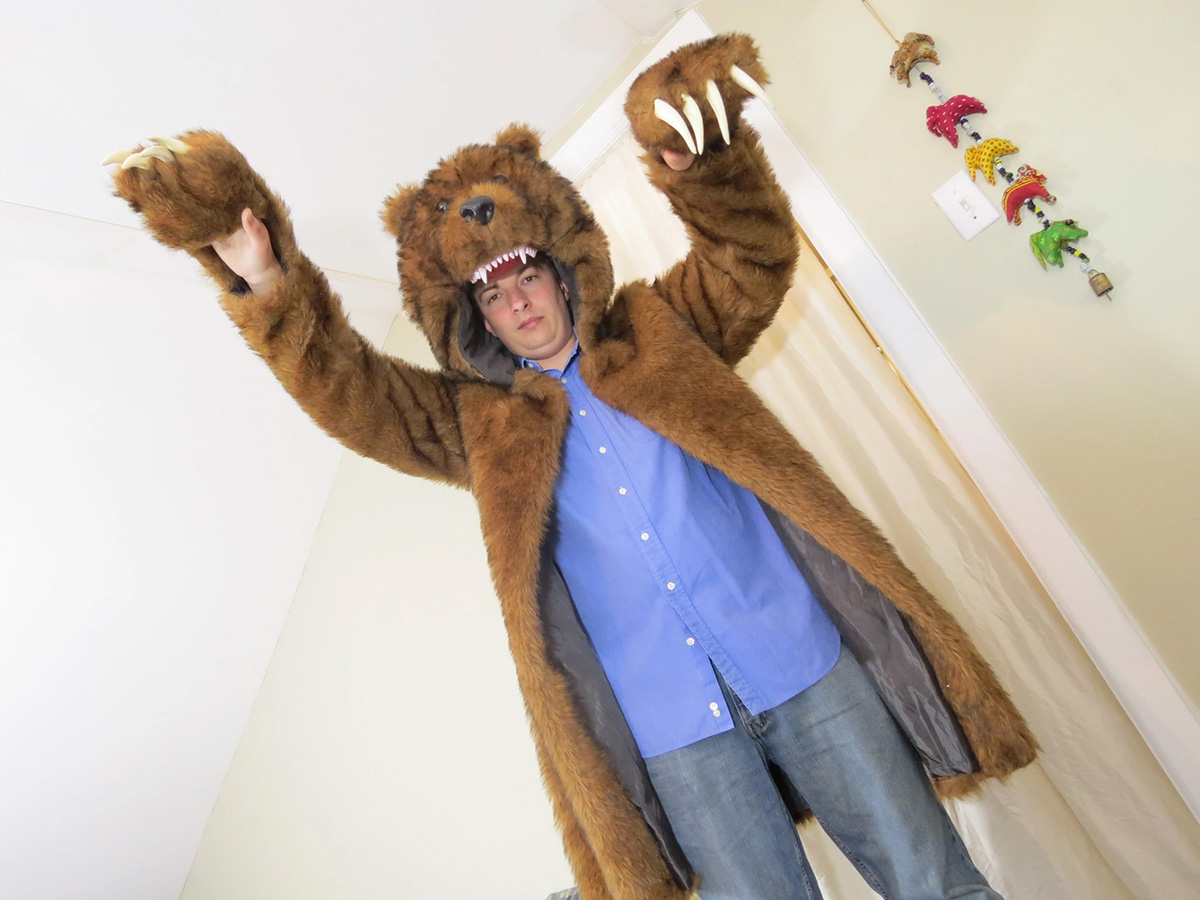 Look and feel just like Blake Anderson from Workaholics with this sweet bear coat. The Bear Coat is crafted specifically to reproduce the style and grizzliness of the coat that Blake wears in his cubicle with the bros. Plus, You won't have to spend your entire paycheck on it, leaving you some extra $$ for a bottle of ipecac!
If you've got a tight butthole, then you need to get yourself this bear coat. You'll look straight grizzly walking around in this coat, and everyone and their mother will come up to you and check your french. Plus, great hand holes mean you don't have to take it off to light your pipe or drink your drink while doing things!
If you have no idea what we're talking about, watch this clip:

Bitch better have your honey?
Oh they will. Fur sure.
Look straight grizzly with the Workaholics inspired bear coat, yours for just $119 from BeGreenMan.