VR Headsets Can Do Much More Than Just Play Games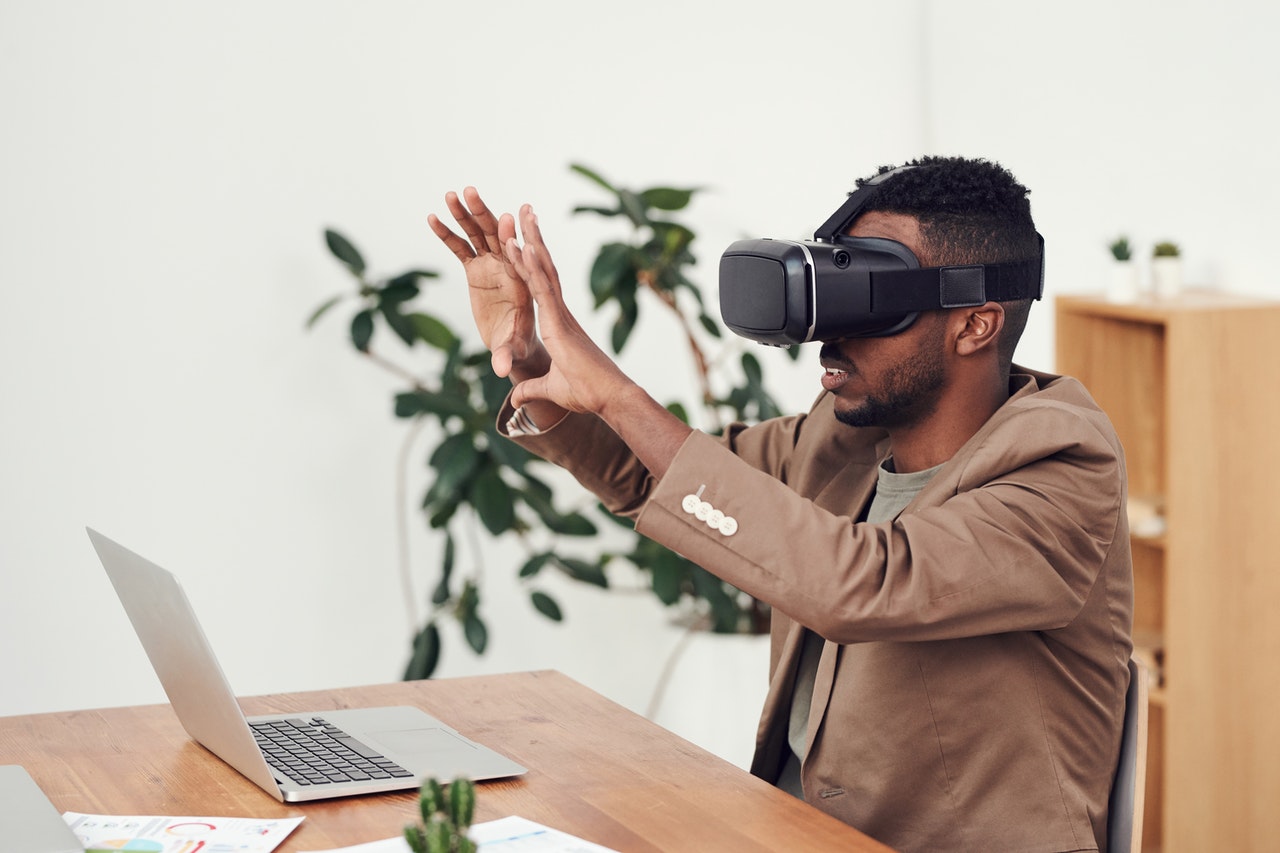 VR headsets are on many a Christmas list for guys across the Western world. Gaming tends to be the number one function of the world of virtual reality. Rather than sitting on your sofa with a controller in your hand looking at a screen, you can now whip on a headset and be a tangible part of the action. You can stand up, look around and move throughout your game. This gives you the opportunity to relinquish the shackles of real-life and become a soldier, a gangster, or a street fighter. VR gives you freedom to game like never before.
However, VR headsets aren't just for gamers. If you aren't into the whole first person shooter set up and you don't have an interest in anything to do with Xbox, don't assume that a VR headset isn't for you. Take a look at these other amazing things you can do with your VR headset.
Meditate
If you enjoy a spot of yoga now and then, but don't have time to attend the class led by your local yogi, consider your VR headset as a source of relaxation. When you get back home after  a hard day's work, you can get your headset on and hook up to a meditation simulation. Some of the best are simple scenes that you can immerse yourself in. Fancy doing your lotus on the beach with the waves lapping at your feet? A VR headset can do this for you. Keen on sitting amongst a field of wildflowers as you chant your oms. Your headset has it covered.
Pleasure
Ok, so gaming can be fun sometimes, but  VR porn can give more pleasure than you could ever imagine. From threesome POVs to getting up close and personal with your favorite X-rated stars, you can feel immersed in a pornographic experience. There are sites across the web providing VR experience for porn lovers. It doesn't matter what your niche, fetish or fantasy might be, there will be an experience out there for you to enjoy. 
With 360 degree full immersion, this isn't a glorified porn video. Your VR headset will give you the chase to star in your own video. You won't be watching the stars, you will be one. Coupled this with a sex toy or two and you could be having more fun than you could ever imagine with your VR headset.
Home Theater
Forget about leaving your home to get your culture vulture kicks. Instead of venturing miles to attend a Broadway show, you can whip on your VR headset and be part of the audience. Virtual theater shows are more popular than ever. You buy your virtual ticket in the same way as you would a normal one and attend the performance without any of the travel and queuing. You can have a front row seat and experience the joys of Shakespeare, the thrill of The Phantom of the Opera, or the grittiness of Rent. 
You could also venture to a live music concert. Many artists are now setting up VR-friendly events that allow their fans to experience the thrill of live music without having to leave their homes. For those who adore their live performances, this is the most immersive VR experience yet.
Workout
Everyone has heard of Peloton and the extortionate prices they charge to attend a workout session. Rather than cycling yourself ragged, consider using your VR headset to work out. Log into a session and you can be part of a class with others. Led by an instructor who will put you through your paces, you will feel like you are at the gym and feeling the burn. From HIIT to Zumba, you can select the class, the intensity, and the fitness level of your session. You could pay a subscription based app in the same way you would pay your gym fees. However, with a VR headset, you can enjoy getting your sweat on from the comfort of your own home.
Working out during the winter can be tough. As the nights draw in and the temperature plunges, you can struggle to find the motivation to venture to the gym. Now, you don't have to. Your VR headset can be the key to unlocking your fitness mojo and making you feel healthier and more confident.
Don't assume that VR is simply for the geeky gamers amongst us. Follow this guide and enjoy a more immersive virtual reality experience throughout many different aspects of your life.