2015 Subaru WRX STI Unveiled At Detroit Auto Show, Audience Underwhelmed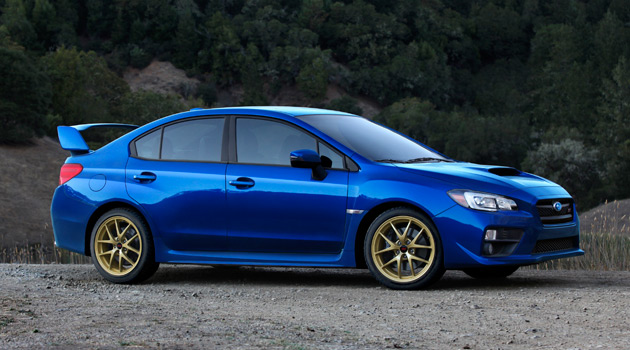 Subaru of America unveiled the all-new 2015 WRX STI at the Detroit Auto Show this week, and enthusiasts were understandably disappointed, as the flagship model looked no different than the 2015 Subaru WRX. All they did was slap on a wing, some gold BBS forged alloy wheels, and some STI badging.
What's more, they didn't even go with the new FA20DIT engine that's in the new WRX! Instead, they stuck with the old EJ that puts out 305HP and 290lb-ft of torque. What's up with that?? In order to stay competitive in today's market, the new STI needs at least 350HP, and they fell way short of that.
While there are numerous interior upgrades in the 2015 WRX and STI, they don't make up for the horrible exterior styling that's become a running joke across the Internet. It's frustrating, because when I first saw the 2011 WRX sedan with the wide body treatment, I immediately went down to my local Subaru dealership and ordered my car. And after seeing the 2015 WRX Concept at the New York Auto Show last spring, I figured I'd be trading it in on the new model. But after seeing the production model (which looks NOTHING like the sexy concept they showed off), I had no desire to do so.
And that seems to be the consensus around the web. Don't believe me? Check out any of Subaru's WRX/STI posts on their Facebook page, and look at all of the comments people are leaving. 99% of it is negative.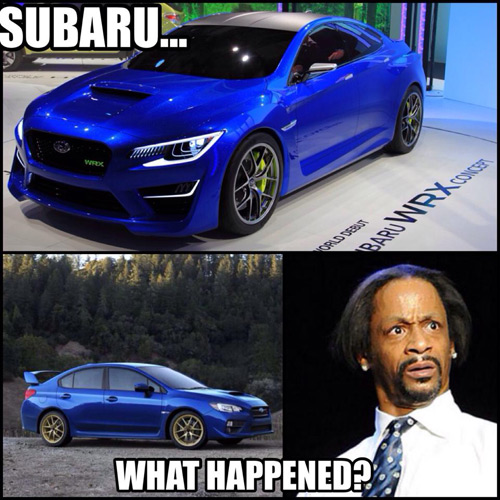 One can only hope that Subaru sees the errors of their ways and makes a hasty update for 2016. Otherwise, I fear that the WRX's days will be numbered.