2017 Hyundai Elantra Limited: Is It Worth The Extra Money Over The Eco?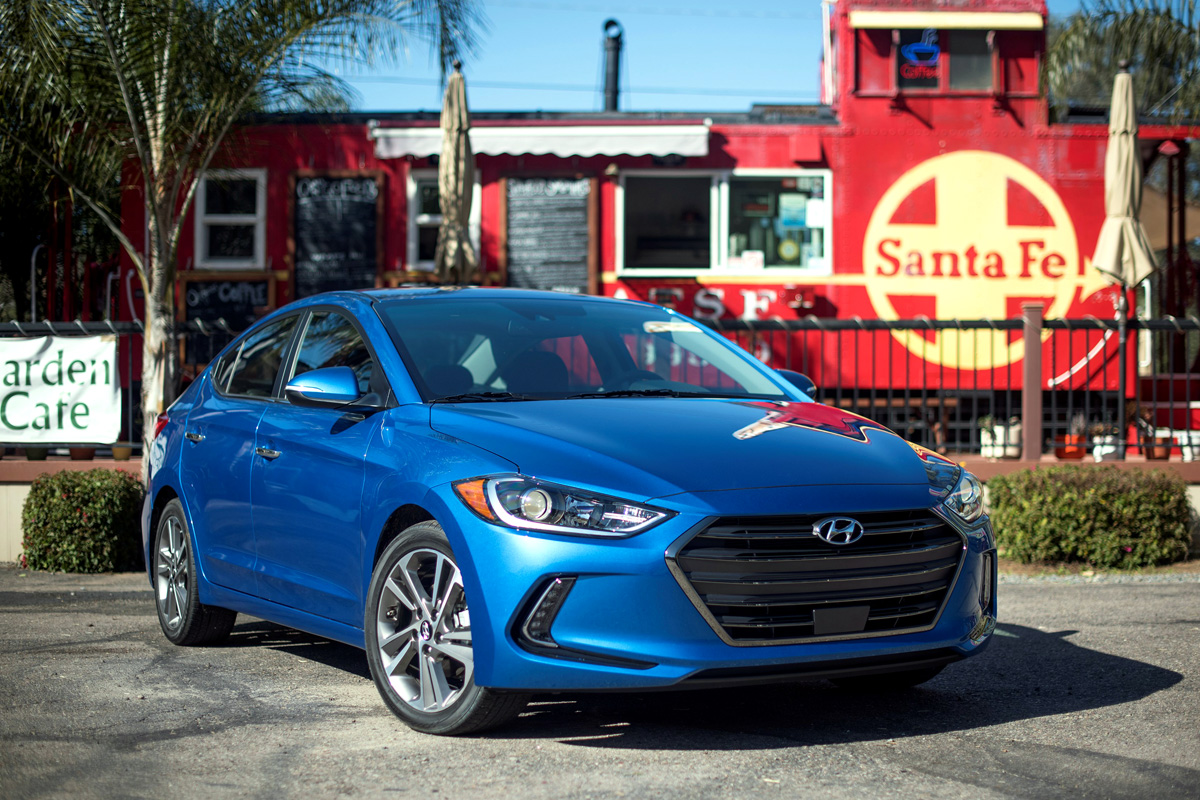 A few weeks back, I shared my thoughts on the 2017 Hyundai Elantra Eco after spending a week with it, and a reader asked if I would choose the Elantra Limited over the Elantra Eco, given that for an extra $1,700, you can jump up to the more "feature-rich" trim level.
As luck would have it, last week's loaner was the 2017 Hyundai Elantra Limited last week, which gave me a chance to compare the two. And after thinking it over, my short answer is.. I don't really know.
You see, while the Elantra Limited is their top-of-the-line trim level, when you compare it against the Eco, you will notice that they are very similarly equipped. Sure, the Limited gets quite a bit of chrome treatment to set it apart, along with leather seats, LED taillights, bigger wheels, and a few other minor details.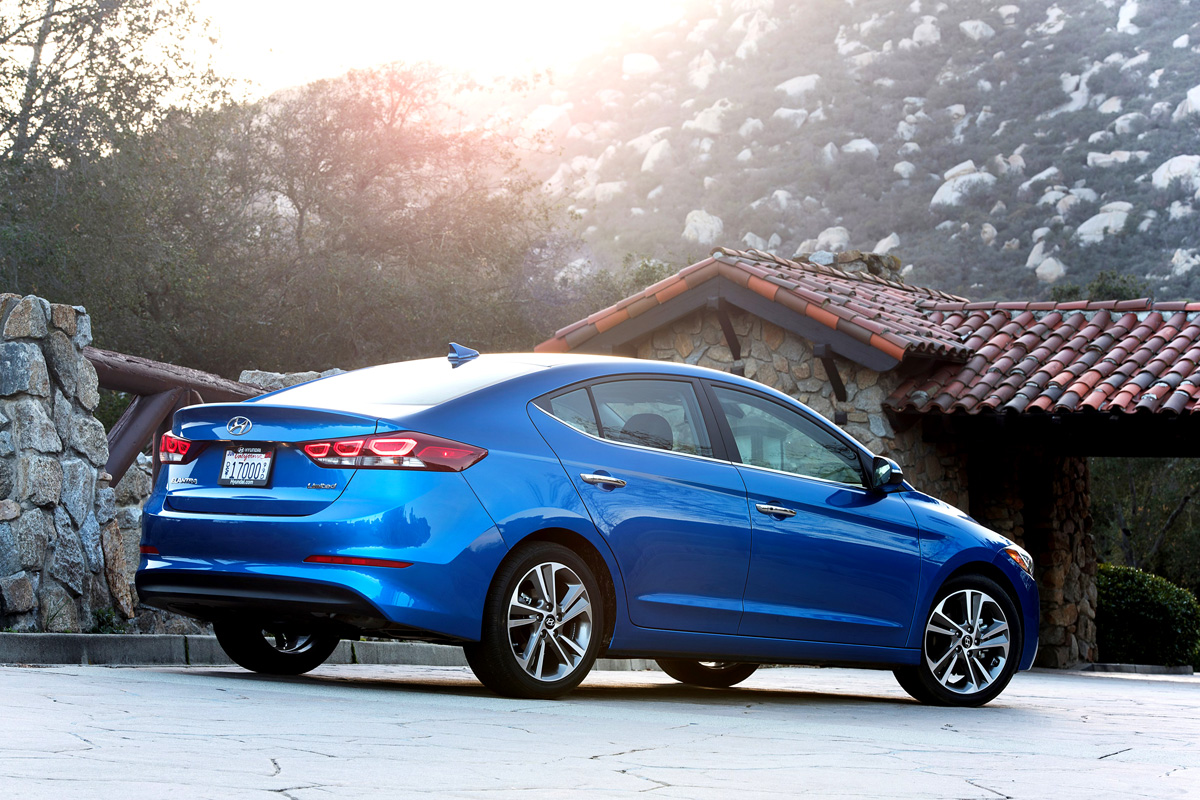 The one notable difference between the two models is the engine and drivetrain. The Limited has 147HP and 132 lb-ft of torque, with that power routed to the ground through a 6-speed automatic transmission. The Eco has 128HP and 156 lb-ft of torque, and uses a 7-speed Dual Clutch transmission. Surprisingly, the faster of the two is the Eco, with more torque available at a lower RPM!
But with the Elantra Limited, you can add a bunch of tech and safety options by checking off the boxes for the Tech Package ($2,500) and Ultimate Package ($1,900). But with that, the price difference goes from $1,700 to a not-so-insignificant $6,100. Our tester had these options, and it ballooned the price to $27,710.
In the end, it comes down to what features are most important to you. If you're not going to get the Tech and Ultimate packages, the additional $1,700 might be worth it to get the leather seats and extra bling. But start adding options, and the Limited can get expensive in a hurry.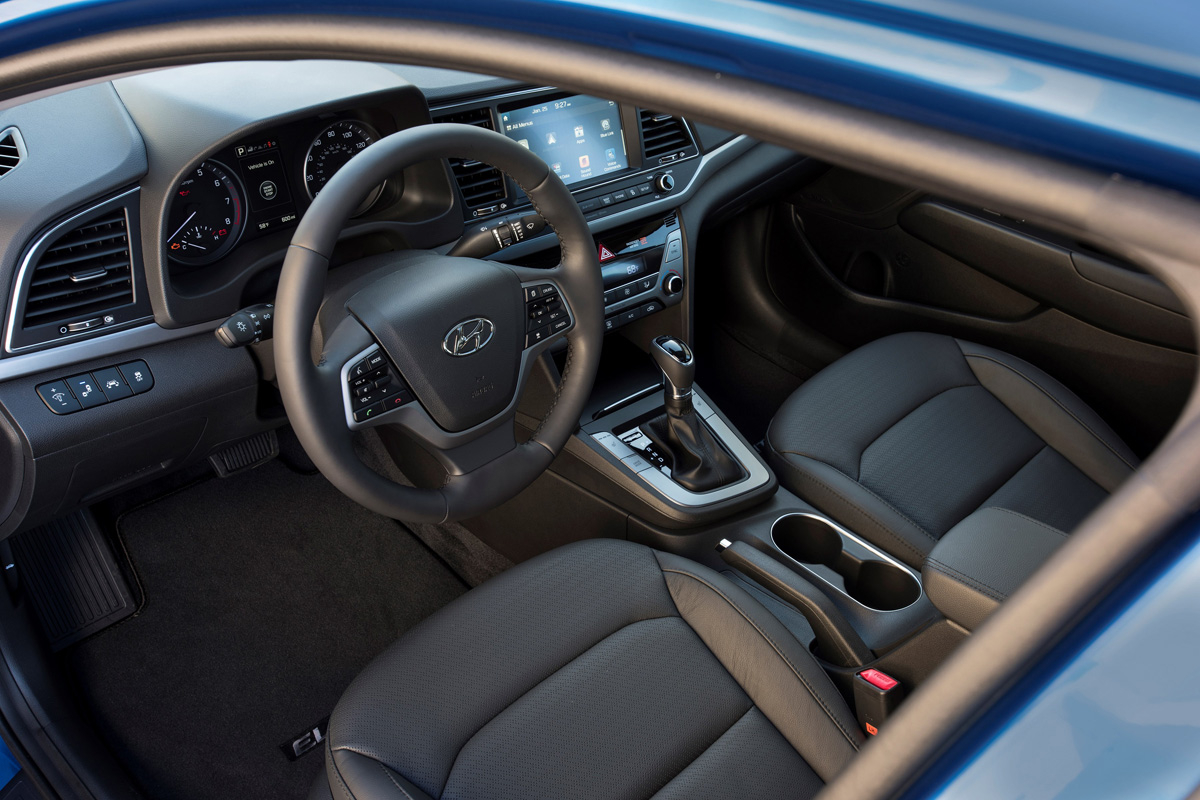 So for me, in the battle of the 2017 Hyundai Elantra Limited vs 2017 Hyundai Elantra Eco, I'm going with the Eco. But either way you choose, you're ending up with a great little car!