5 Ways To Improve Your Online Dating Profile And Get More Matches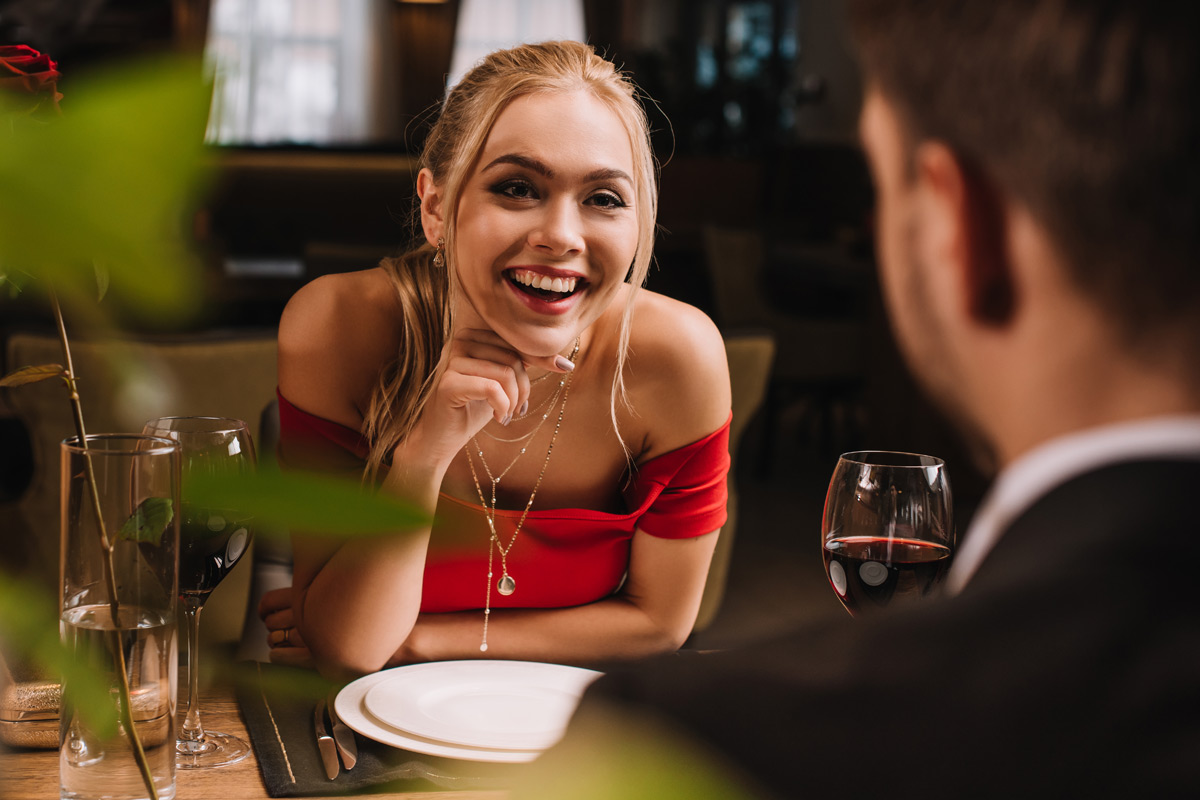 If you're single and looking to mingle, chances are you've created an online dating profile and started swiping away. According to a 2020 Pew Research Center report on online dating, 30% of U.S. adults have at some point used a dating app or website, up from 11% in 2013.
These days, if you suddenly find yourself single again, you can simply download some popular dating apps, create a profile for yourself, and start looking for that special someone. Except it's not quite that easy. Guys are playing at a disadvantage from the word go.
Unless you look like a GQ model, you're fighting an uphill battle, trying to get a girl's attention in a matter of seconds before she loses interest and swipes on to the next person. So you've got to make sure your dating profile stands out from the crowd and gives her reason to pause.
Below are some tips from Helen Virt, Head of Business Development for Hily, one of the most popular dating apps in the world with over 17 million users, about changes you should make to your dating profile if you aren't having much luck with online dating.
1) Upload more than one photo
According to a survey of Hily users, 53% of them believe that if a person only has one pic, their profile is probably fake. To have the most success, make sure you include two or more pictures with good lighting, where people can see your face. That means no sunglasses, show off those piercing eyes of yours, along with a genuine smile, and draw her in!
2) Avoid common profile picture mistakes
Research has shown that men are less likely to swipe right on women who have profile pictures indoors or with other men in them. As for women, they're not fans of indoor photos either, and they're also less likely to swipe right on a man with a beard, holding a beer, or wearing a tie.
It's important to recognize that different niche online dating platforms may have specific guidelines and preferences when it comes to selecting photos. For instance, online dating platforms for overweight people may encourage users to showcase their confidence and embrace their bodies in their profile pictures. These platforms often prioritize photos that highlight personality, hobbies, and interests, rather than solely focusing on physical appearance. Or when it comes to dog lovers dating apps, profile pictures that feature your furry friend can be particularly appealing and help you connect with fellow dog enthusiasts.
So keep these things in mind when choosing or taking a profile picture, and make sure there are no objects in the background (shelves, tables, etc) that will distract people either.
3) Don't be generic
It can be tempting to answer profile questions or the blurb about yourself with the first thing that pops into your head or with half-hearted answers. But these answers can help you match with people that you might actually have a connection with. Take some time and really think about your answers and the potential matches that they may bring in. (eg. If you're a hunter, make that known so you don't inadvertently match with a PETA activist..)
4) Keep it fresh
Don't be misleading and make sure the information and images on your profile still accurately fit you. Don't use a photo that's 15 years old (when you were 30 pounds lighter), and don't lie about your age either. Recently got a new haircut, shaved your beard, or changed your look up? Update your photos. Have you recently picked up a new hobby? Add it to your profile. Keeping all your information and photos updated gives people a clear vision of who you are and can help prevent wasting time matching with people that you shouldn't be matching with.
5) Swipe right more, be active 
In order to be liked, you have to like people back. If you expect others to learn about you, learn about them first, read their bios, like their pics, watch their stories. Hily's research team has found that if you swipe right on 10 or more profiles in one sitting, you're 7X more likely to get matched up with the right person. No, that doesn't mean that you should swipe right on every person you come across, that's a HUGE pet peeve of mine.
—
Hopefully by following these tips and making the appropriate changes to your online dating profile, you'll find yourself getting more matches in the future. Good luck!