Alfa Romeo Announces Pricing Of 4C Spider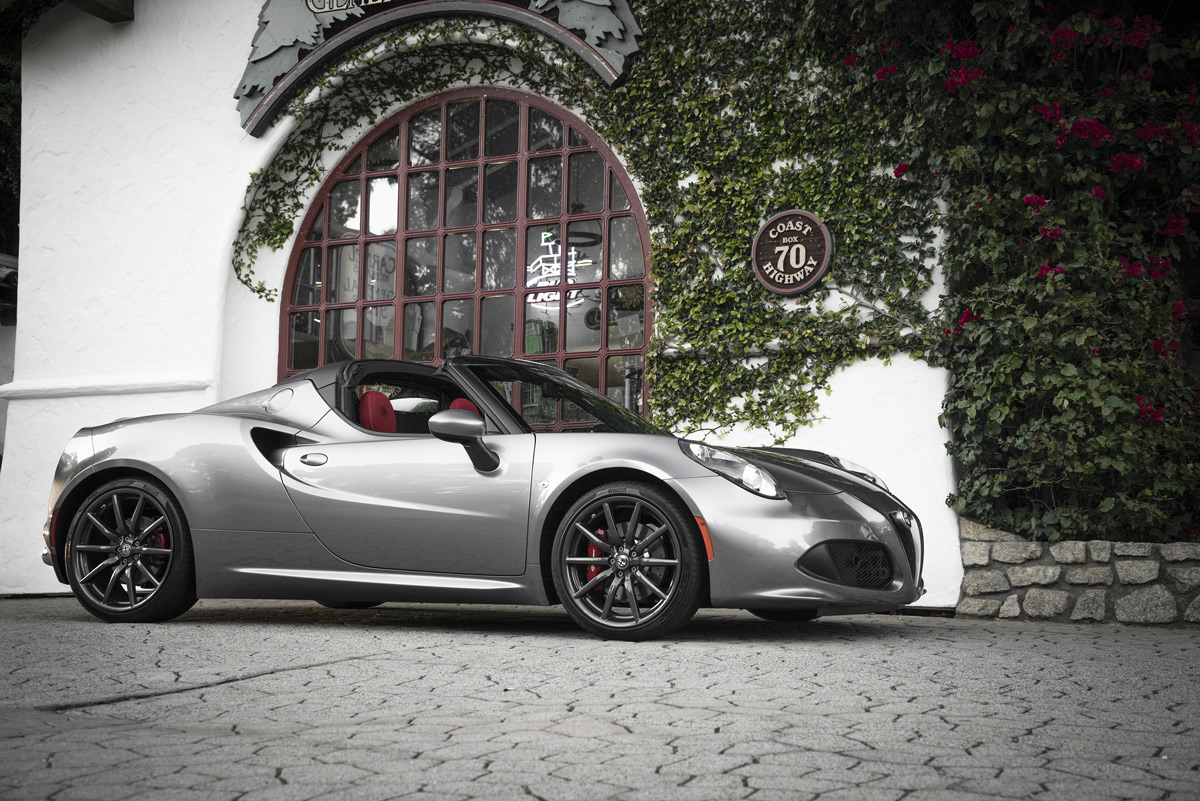 Alfa Romeo showed off the sexy 4C Spider at the Detroit Auto Show back in January, and while they gave us a lot of details on the car and it's performance, there was one little detail missing.. The price.
Well wonder no longer, because FCA has finally revealed pricing for their upcoming Alfa Romeo 4C Spider. The 4C Spider will carry a $10,000 premium over it's hardtop sibling, with a starting price of $63,900. The car arrives at dealerships this summer, and it should be interesting to see how it fares against competitors like the Porsche Boxster S, which has a similar starting price.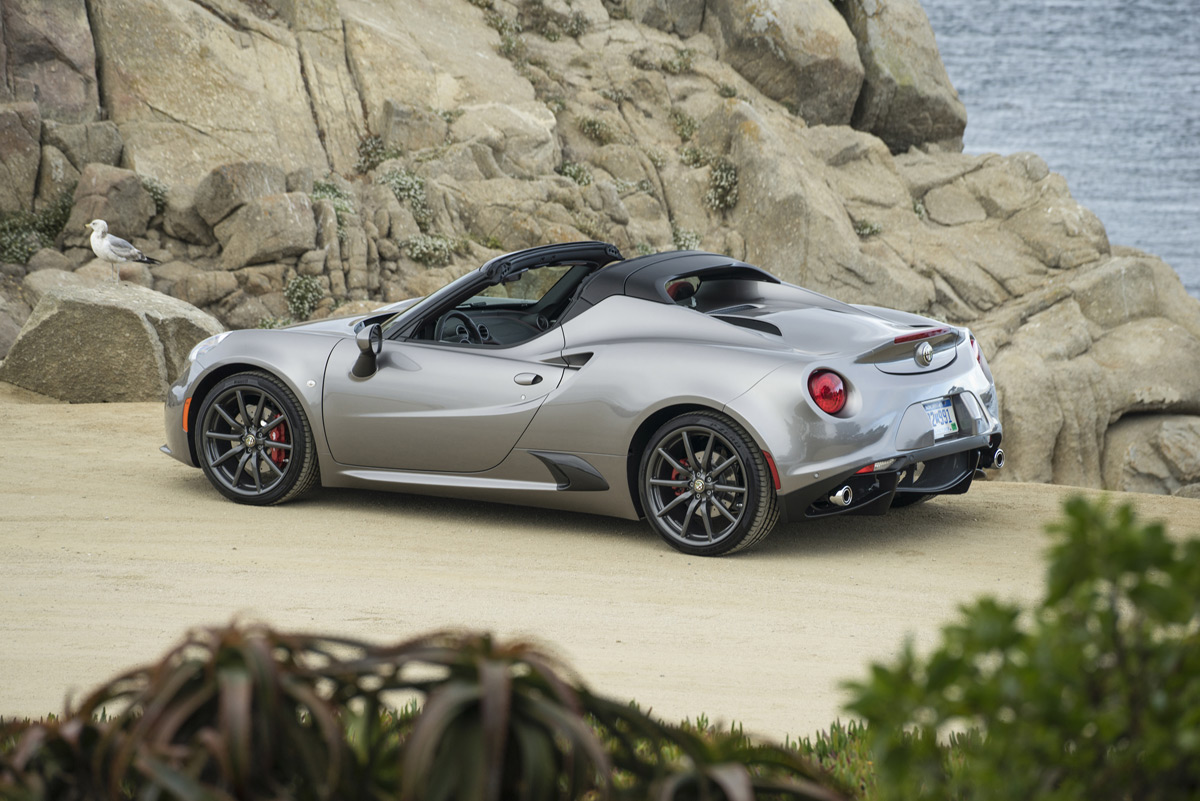 Some will argue that the Alfa Romeo 4C Spider name recalls the brand's great sporting tradition, while others will remember the unreliable Alfa's of the 80's and 90's that eventually led to Alfa leaving the US. I'm one of the latter, as I was unlucky enough to own one of those ticking time bombs, an '87 Alfa Romeo Spider that left me stranded on more than a few occasions and cost me a TON in repairs.
Still, it's hard to resist the 4C Spider when you look at it's performance stats – 0-to-60 mph in 4.1 seconds, a top speed of 160MPH, 1.1 g of lateral acceleration and 1.25 g of maximum braking deceleration. Add in that signature Alfa exhaust note (which you can hear even better with the open top), and suddenly the brand's troubled past becomes a bit more hazy..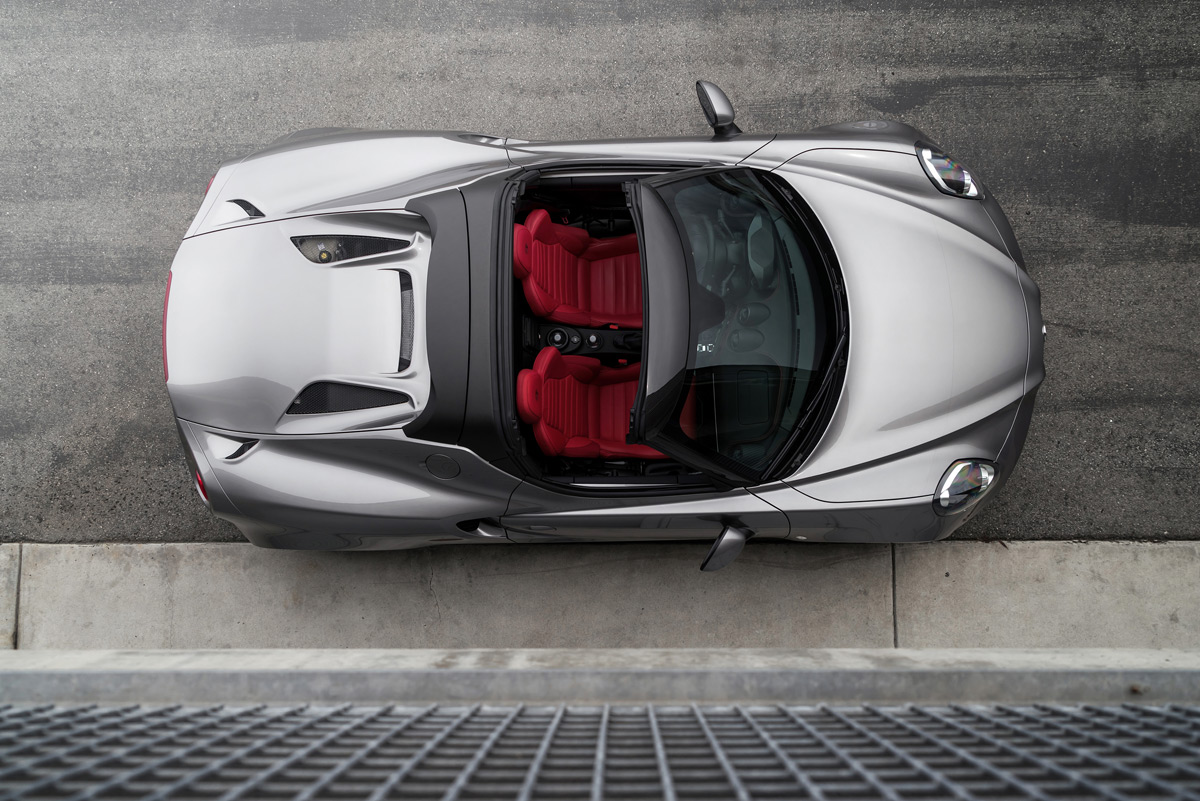 Seven exterior colors are available for the 4C Spider, and include: Red, Black, White, Basalt Gray Metallic, Rosso Competizione Tri-coat (Red), Madreperla White Tri-coat and all-new Giallo Prototipo (Yellow).
Complementing the 4C Spider's exterior are six interior combinations: Black leather with Red accent stitching, Red leather with Black accent stitching, new Black leather with Giallo accent stitching, and exclusive to the Track Package – Black racing leather seats with microfiber inserts and Red or Yellow accent stitching. For a bespoke look, and all new to the 4C model lineup, a contrasting Tobacco leather seat accompanied with a Black leather Interior accented with Tobacco stitching will be offered later.
With the arrival of the 4C Spider are six wheel choices, including four all-new wheel designs, which include staggered fitting 17 x 7.0-inch (front) and 18 x 8.0-inch (rear) alloy wheels in Silver or Dark Gray finish. For added style and performance, larger 18 x 7.0-inch (front) and wider 19 x 8.5-inch (rear) forged wheels in Silver or Dark Gray finish are also available. Like the 4C Coupe, the signature five-hole design wheels in 18 x 7.0-inch (front) and 19 x 8.5-inch (rear) in Silver or Dark Gray are also available. And completing the look are four brake caliper color choices, including Silver (standard) or available Red, Yellow, or Black.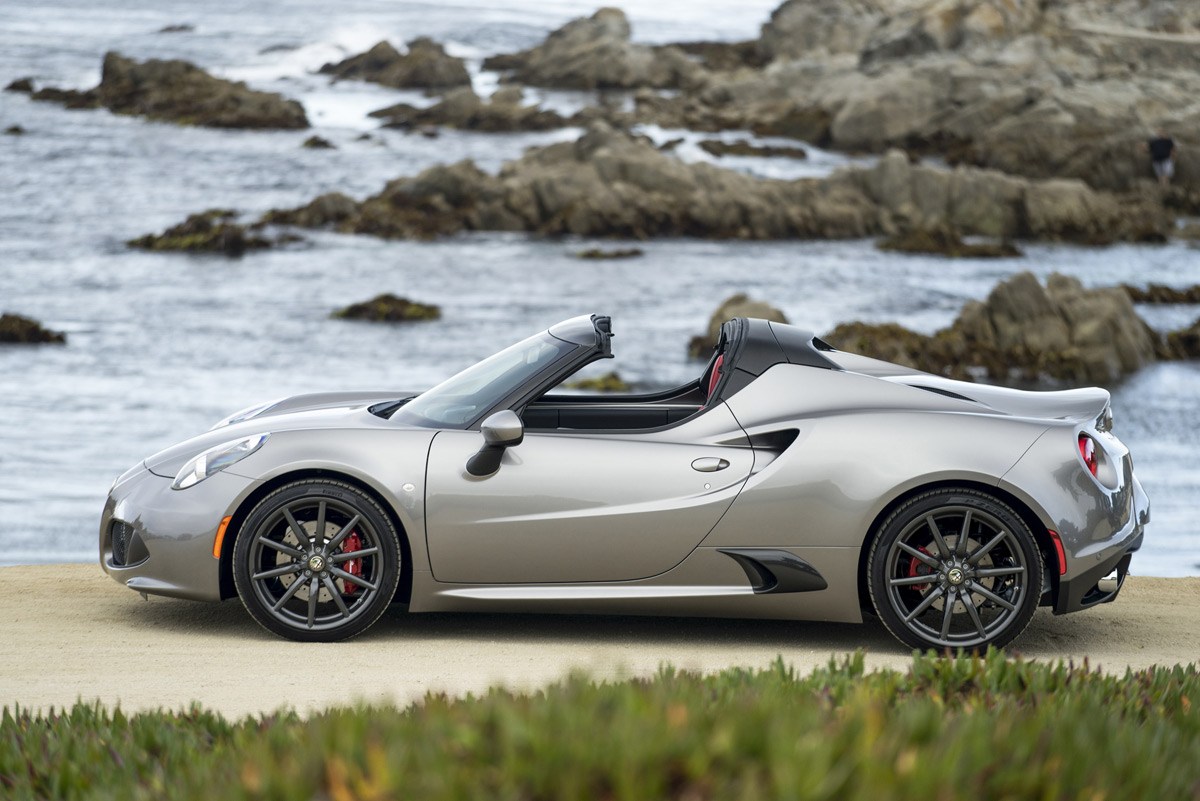 Lastly, buyers will be able to choose from three available exhaust systems, including the standard exhaust system, a racing exhaust system (which removes the muffler, and instead integrates a uniquely designed asymmetric Y-shape system after the catalyst), and a new Akrapovi dual-mode titanium exhaust system for Alfa's most hardcore motorsport enthusiasts will be offered later.
The Alfa Romeo 4C Spider will hit dealerships this summer. Visit www.alfaromeousa.com to learn more.