Can You Really Make Money From Your Sofa?
Making money from the comfort of your sofa might sound like a dream come true, especially when many of us all over the world are unable to do our regular jobs and trying to spend as much time as possible at home to keep safe and well. You might be keen to earn some extra cash, seen as you are spending so much time at home anyway. You might even be looking for productive ways to spend your time if you are getting a little bored, or feeling the effects of cabin fever. On the other hand, some of us are looking for ways to make money because we find ourselves unemployed or worried about the future of our jobs when this is all over. Being able to make money from home might seem like the answer that you are looking for.
The good news is, it can certainly be done. Now that so much of our time is spent online, the opportunities to earn from home are growing. But, it might not be as easy as you think.
The Advantages of a Passive Income
Passive income is how we all wish that we could make money. A passive income stream is something that may take a little effort to set up and might call for some maintenance over time, but that continues to make money in the background while we do very little to help it along. When we talk about making money from your sofa being a dream come true, you might think of passive streams automatically. Here's a look at some of the benefits of a passive income stream.
Constant Output
If you've got a passive income stream, say you have a blog, and you've spent time creating a course for other bloggers, you make money every time that course sells, but you don't have to teach it every time. It continues to make money, there's a constant output, even when you've long forgotten it.
Extra Cash
Most passive income streams offer extra pocket money and not a full-time income. That doesn't mean that they are any less beneficial. This extra cash could be your holiday expenses covered. It could help to pay off your debts or pay for your next vacation.
Time to Focus on Other Things
Having a passive income can free up your time. You might not need to work as many hours, giving you more time to focus on other things, whether they are different ways to make money, that business that you've always wanted to start, or having fun doing things that you enjoy. A passive income can open doors.
Reduced Stress Levels
More free time and less financial pressure can reduce stress and anxiety. It can help you to sleep and reduce any worries that you may have about your finances or the future. Even a little extra cash coming in every month can ease your stress massively.
Freedom to Move
A passive income carries on wherever you are. You don't need to be in an office, or even in your house. You could move home, relocate to another country, or even take time out to travel, and your income will keep coming.
A Great Platform for Financial Freedom
Financial freedom is something that most of us strive towards, but unfortunately, most people are stuck striving for a long time. There always seems to be debts to pay or things to save for, and freedom feels a long way off. A passive income is a great platform to work from.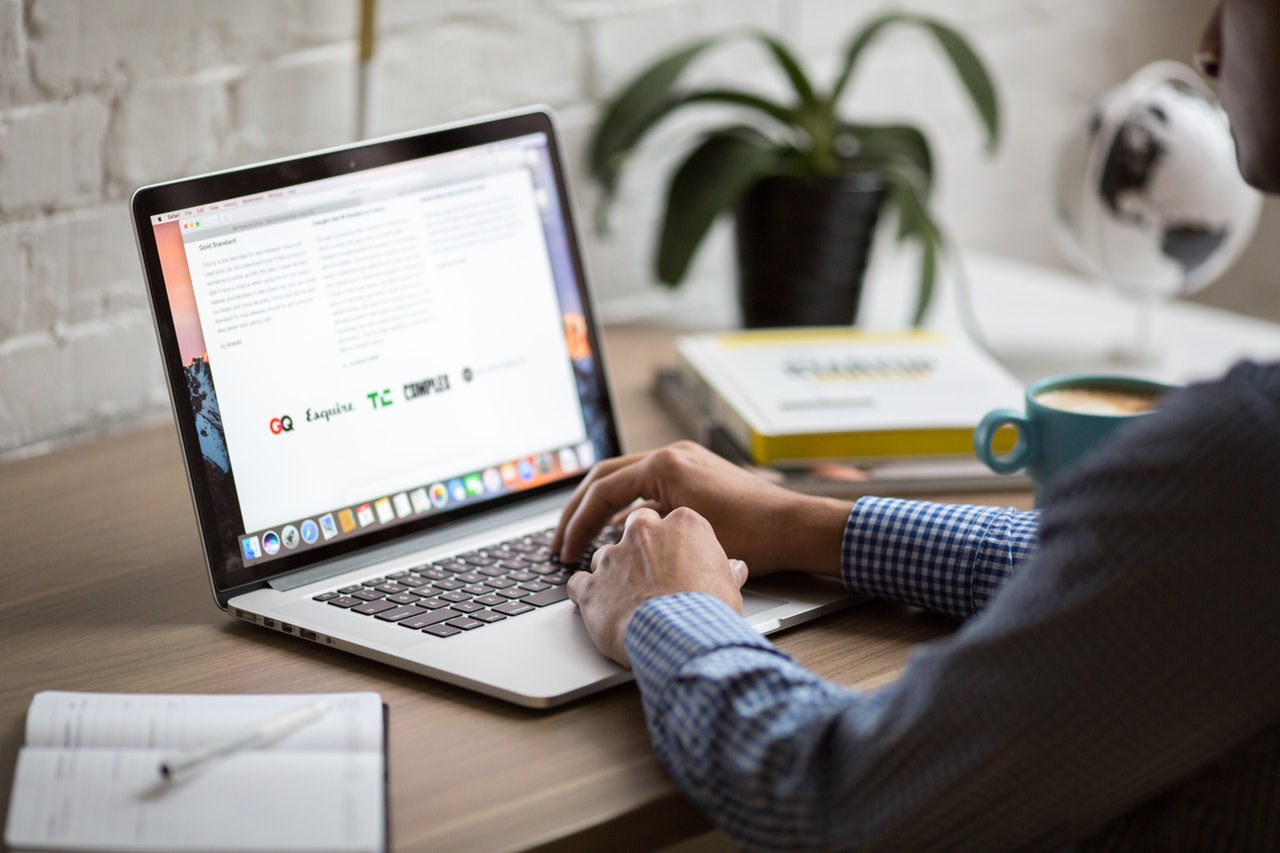 The More You Put in The More You'll Get Out
Of course, there are passive ways to make money from home, but that doesn't mean that they are the best ways. A passive income is great, but with money, as with life, the more effort you put in, the more you tend to get out. Generally, when it comes to earning money, you'll be better at it if you are willing to work hard and commit time.
If It Sounds Too Good To Be True, It Probably Is
Some make money from your sofa schemes will sound too good to be true. You'll be told that you only need to invest a small amount to make a fortune, or that you can make thousands selling to your friends on social media. Most of these schemes don't work, and worse, they could alienate your friends and family. Never invest or sign up for a program without doing your research and asking questions, and always remember that it might well be, if it sounds too good to be true.
Get the Right Advice
One of the best ways to earn a lot of money from home is by investing some of the money that you already have. Investing in real estate can be a great way to make a passive income, and trading stocks and shares is an excellent option whether you've got a little to play with or more to invest.
But, investing in anything is always a risk, and if you are a beginner, it isn't something that you should do without first seeking advice. If you follow the trading advice, there's no reason you can't see high returns, but going it alone could be a mistake.
The Best Ways to Make Money At Home
So, yes, making anything from a little extra pocket money to a full-time income, from the comfort of your sofa is possible. But it often depends on how much time, effort, or pay you are looking to invest. Here's a look at some of the best ways to earn cash from your sofa.
Trading
Trading stocks and shares is a great way to earn money, and it can be tremendously exciting. But, it comes with risks, and it can also be an easy way to lose a lot. Learn more about day trading, and get advice from a good broker before taking this kind of risk with your money.
Property Investment
If you own your own home, either outright or with a mortgage, buying another property is a great way to earn a regular income. You could pay your own mortgage and bills with the money that you receive off tenants, and when you are ready to retire, you'll have a property to sell to fund your plans.
Blogging
Blogging is more popular than ever. Bloggers today earn money from advertising, affiliate marketing, working with brands, and hosting sponsored content. It's certainly not easy, and you'll have to put the hours in to build your blog before it begins to earn big. But, there are passive income streams that bloggers use, which can be financially beneficial.
Freelance Work
Freelance work again takes effort and time. But, you can earn well without having to leave your sofa or even get dressed. If you can write, proofread, edit, or have any design skills, you could work online as a freelancer, perhaps even earning more than you would in a job.
Answer Surveys and Test Websites
Answering surveys and testing websites might not make you a tremendous amount of money, but it's easy, and you can do it while you are sitting on your sofa watching TV. You can even do it on your phone while you are sitting on the bus. Sign up to plenty of online survey sites, and you'll earn more.
Use Cashback Sites
Cashback sites are a great way to make cash on purchases. Sign up to a cashback site, download an app, and check it before making a purchase. Click through to the store from the cashback site, and you'll get a small percentage of your purchase back. This might not make you millions, but if you were going to buy something anyway, you might as well get what you can.
Get a Lodger
If you've got a spare room at home, getting a lodger or putting it on airbnb is a fantastic way to make money without having to do much work. This can be especially beneficial if you are out of the house a lot and don't mind sharing your space.
Rent Out Space
If you don't want to share your space with another person, how about renting your spare room, or even garage, out as a storage space? If you've got a parking space that you don't need or don't use on certain days, you could also rent that out.
Make Money From Your Hobbies
If you've got creative hobbies, ask yourself if you are talented enough to make money from them? Would people buy them online? Could you start an Etsy site or sell them on social media? Could you produce enough to open an online store? It's not passive income, but it won't be too much of a hassle if it's something that you already love doing.
Work as a Virtual Assistant
If you are looking to make a full-time living from home, a combination of these income streams can be useful. Working a few hours here and there as a virtual assistant, perhaps for another home business or blogger, can supplement your income. Virtual assistants complete varied tasks which could include posting and scheduling to social media, replying to emails and comments, and editing work.