Level Up Your Gaming With Samsung's 49″ Ultra-Wide Screen Gaming Monitor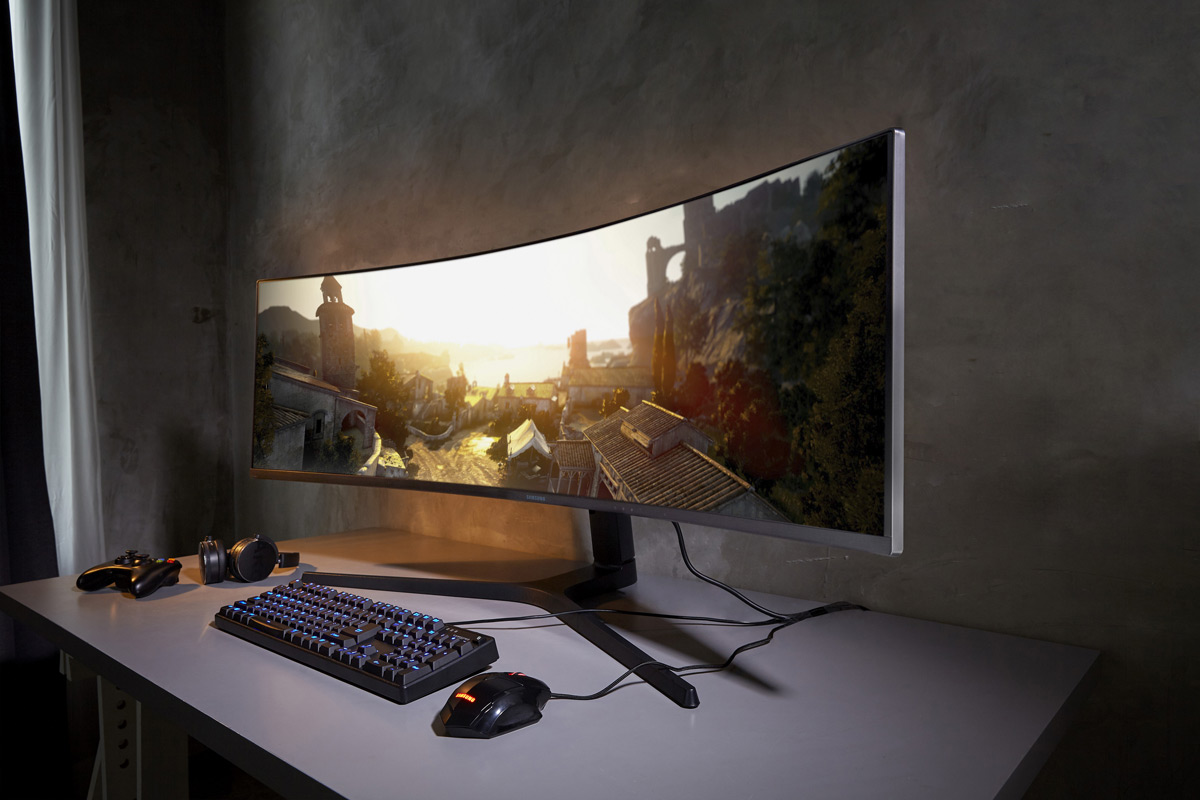 These days, when it comes to gaming monitors, immersion is the name of the game. Whether they're chasing glory on the battlefield or exploring rich open worlds, gamers want to be able to see more, more clearly. They want a screen that's capable of bringing out the most intricate of details, and powerful enough to keep up with fast-paced action.
That's where Samsung's new 49-inch CRG9 monitor comes in. The CRG9 is the world's first high-resolution, super ultra-wide gaming monitor with a 32:9 aspect ratio, packing in an array of cutting-edge technologies that foster more fun and immersive gaming experiences.
The Samsung 49-inch display offers a 120Hz refresh rate with a fast 4ms response time, which minimizes image lag and motion blur to effortlessly keep up with fast-paced games. Built for a superior gaming experience, it features AMD Radeon FreeSync 2 HDR technology to reduce stutter, screen tearing and input latency to ensure the best possible frame rate and smoothest gaming experience.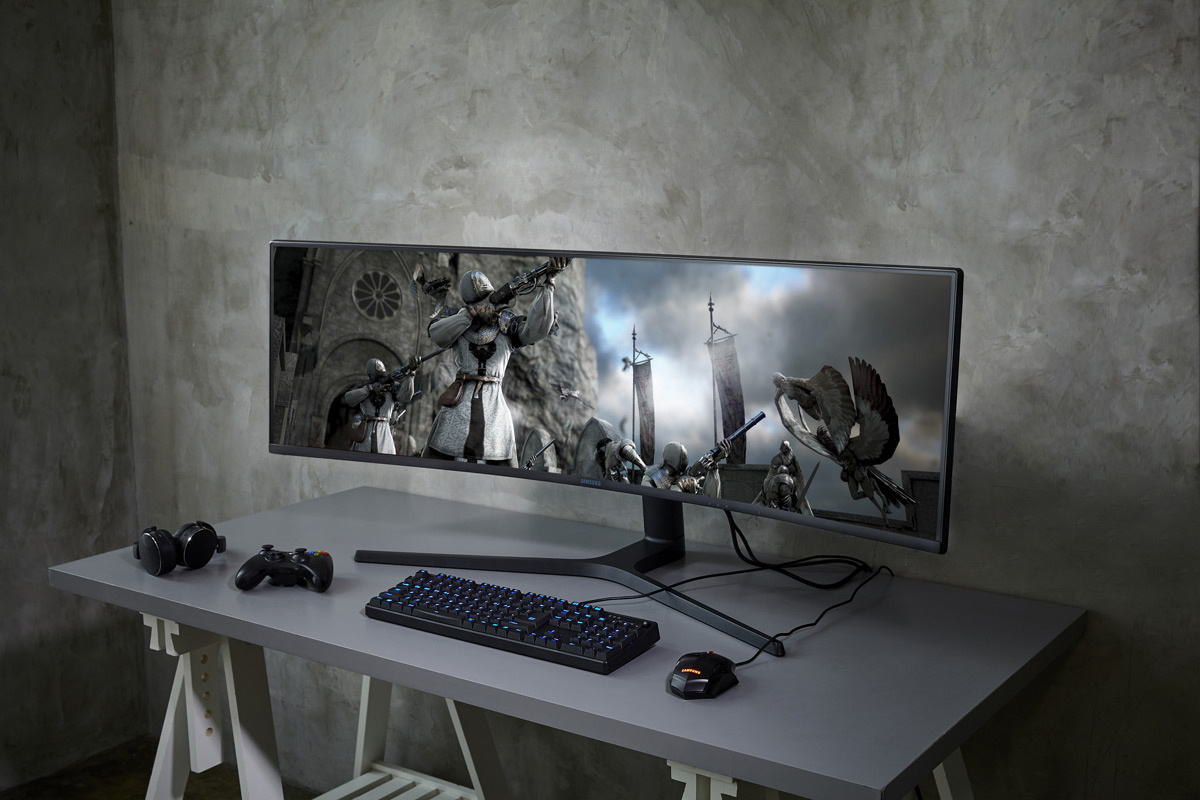 Content truly comes alive on the CRG9, with dual QHD resolution (5120×1440) and HDR10 w/ a peak brightness of 1,000 nits, providing superfine detail in the brightest and the darkest parts of an image. HDR10 delivers outstanding local dimming, and high-contrast HDR offers advanced spectacular highlights not available in non-HDR monitors.
The CRG9 also leverages Samsung's Quantum dot technology for an exceptionally wide range of accurate color reproduction, and a 1,800mm screen curvature and an ultra-wide field of view for complete visibility.
Equivalent to two 27-inch QHD 16:9 monitors placed side-by-side, the 32:9 super ultra-wide screen also provides ultimate multitasking flexibility assisted by PBP (Picture-by-Picture) functionality to allow two video sources to be viewed on the same screen. The CRG9 includes one HDMI port, two Display Ports, USB 3.0 and headphone connectivity options.
Pricing hasn't been released for the CRG9 as of yet, but we're expecting a price tag north of $1,000. So if you want one, you'd better start saving your money now!