Mazda Unveils The All-New 2014 Mazda3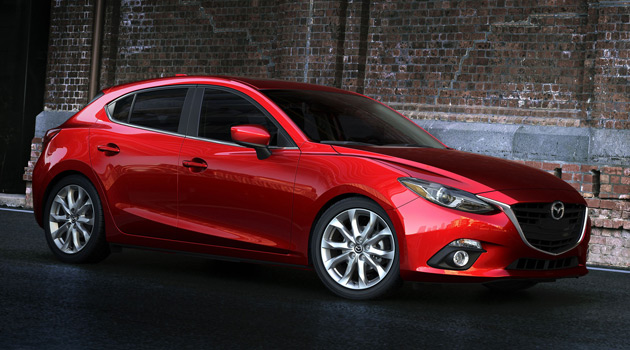 Mazda unveiled the completely redesigned and re-imagined 2014 Mazda3 with same-day unveil events in New York, London, Istanbul, Melbourne and St. Petersburg. Mazda is hoping that this new third-generation model will again propel the Mazda3 as the leader in it's segment.
As the best-selling model in the brand's lineup, with more than 3.5 million Mazda3s sold in the past 10 years, there's a lot riding on this new model. Eco-driven consumers will be delighted to learn that the 2014 Mazda3 was engineered with the full complement of SKYACTIV technologies, which are sure to return class-leading fuel economy.
Safety fanatics will relish the all-new safety systems which are collectively known as i-ACTIVSENSE. These technologies use sensing devices such as milliwave radars and cameras to support the driver in recognizing hazards, reducing the possibility of collisions and minimizing damage should accidents occur.
But in my eyes, the biggest hurdle Mazda faces with the new Mazda3 is selling customers on the KODO styling that was first introduced in the Mazda6. While bringing the familiar front-end treatment to the Mazda3 ties it with the rest of their lineup, it looks rather disproportionate in the above-supplied press photo.
Hopefully this is something that's better looking in the flesh, we'll just have to wait and see.. Until then, this video will have to suffice.