Microsoft Unveils New Gaming Console, The Xbox One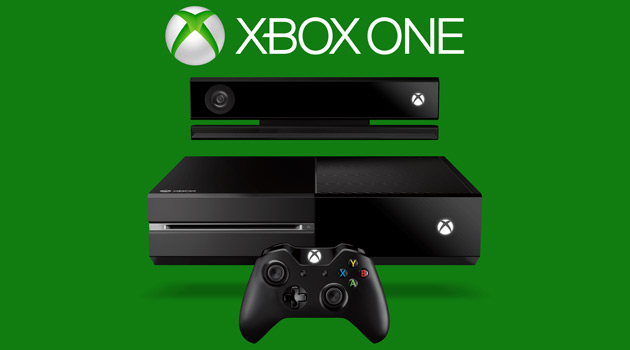 A new vision for the future came to life today as Microsoft unveiled the Xbox One, an all-in-one gaming and entertainment system created for today and the next generation. The new console was debuted at Microsoft's HQ in Redmond, WA today, and while my invite to the event must have gotten lost in the mail, I tuned in to the live simulcast to see what Microsoft was bringing to the table with the Xbox One.
The new gaming system, which will be available "later this year", is chock full of new features that go way beyond new hardware, including Skype connectivity, television integration and new ways of controlling the system with your voice and body.
"We have an ambitious vision to become the all-in-one system for every living room," Microsoft president of Interactive Entertainment Business Don Mattrick said at the Xbox event. Highlighting that the Xbox is not just a gaming system anymore, Mattrick added: "We're thrilled to unveil the ultimate all-in-one entertainment system: the Xbox One."
In terms of specs, the Xbox One has an eight-core processor, 8GB of memory, a 500GB hard drive and a Blu-ray player, all in a freshly designed sleek new black box. Kinect is also included in every Xbox One, which now has a 1080p wide-angle camera and an improved sensor that can detect slight rotations of your wrist or shoulder. It can even read your heartbeat, according to MS.
In addition to gesture controls, you'll also be able to control your Xbox One using voice commands. Say "Snap Internet Explorer" and you can bring up the browser and place it next to a game, similar to how you can snap windows next to each other in Windows 8. You can also control the system with your tablet or phone if you prefer.
Of course, Microsoft hasn't forgotten about the games, and they announced a number of new Xbox One titles. Notable titles include Forza Motorsport 5, Call of Duty: Ghosts, Madden NFL 25, NBA Live 14, and Quantum Break.
No word on price just yet, but we imagine it'll be priced competitively with the Playstation 4. I'm guessing it will come out with a price tag of around $600 or so.
To keep up-to-date on Xbox One news and developments, head over to news.xbox.com.