Nissan Debuts Resonance Crossover Concept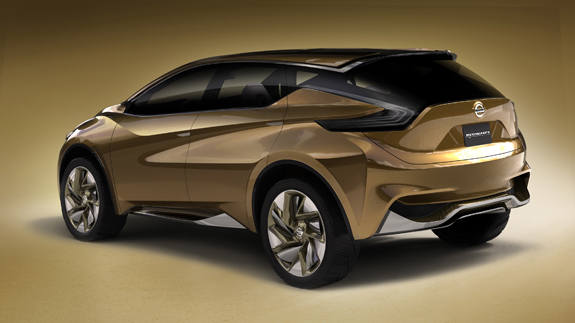 Nissan held a press conference at the 2013 North American International Auto Show, where they unveiled the dramatic Nissan Resonance, a design concept previewing the direction of future Nissan crossovers.
The Resonance concept was created at Nissan Design America in San Diego, CA and features an open, airy architecture highlighted by a unique "floating" roof created through the use of the thin, steeply raked A-pillars, large full-length glass panel and flowing D-pillar design.
Inside, the designers imagined what the future of first-class space travel might be: Welcoming yet exclusive and high-tech yet premium. The resulting "VIP lounge," with its light, buttery leather and premium-stitched seats, exudes genuine sophistication.
The all-wheel drive Resonance concept also features an efficient hybrid electric drivetrain that includes Nissan's proprietary "one-motor, two-clutch" system, which combines a smaller displacement internal combustion gasoline engine with an electric motor/lithium-ion battery and advanced management system.
I don't know about you, but I'm pretty excited about the direction Nissan's heading!