"Pass The Crown" Holiday Gift Exchange Update

Three weeks ago, I posted about the Yankee Gift Swap we were participating in, courtesy of Crown Royal. If you missed it, you can read all about it here.
20 bloggers are playing, and we drew the top spot! So what was our prize? A pair of iPad 2's..
Of course, our iPads were stolen from us a few weeks later. (Honestly, I thought it would have been stolen sooner) Since then, it's been stolen a few more times.
But we get the last steal of the game, so there's a chance we could steal it back.. Assuming nothing better pops up. 🙂
Here's a list of the prizes given out so far: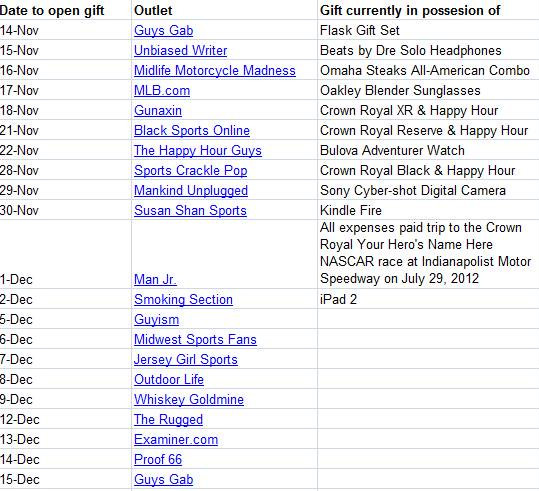 Our final pick happens on December 15th.. Stay tuned to see how it plays out!