Pizza Hut Announces $8.99 Dinner Box Deal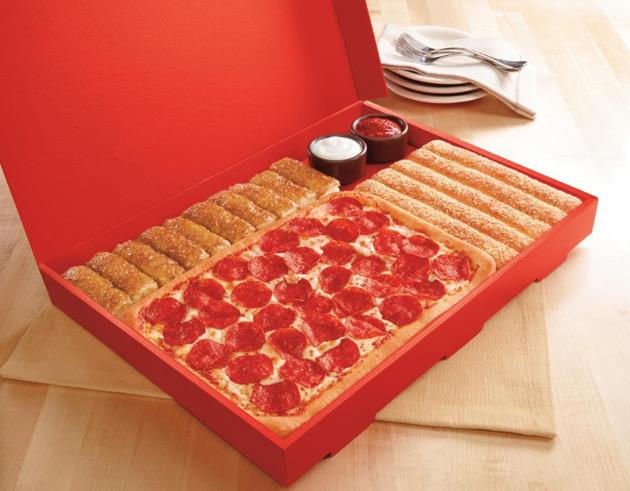 As if I didn't already eat enough pizza, now Pizza Hut has to go and tempt me even further with a brand new promotion, which you might just call an early summer 'box' buster.
While the official start to summer is still weeks away, Pizza Hut isn't wasting any time in unveiling its biggest blockbuster value of the year. The world's largest pizza chain is now offering its Dinner Box, which includes a medium rectangular one-topping Pan pizza, five breadsticks and 10 cinnamon sticks with a sweet icing cup, for just $8.99 when carried out. That's one heck of a deal!
"The Dinner Box is a Pizza Hut creation that our fans have appreciated and valued for a long time, and now they're getting it at an even greater price. We recognize that our customers are busy preparing for summer activities, which is why we couldn't think of a better time to make this offer," said Jared Drinkwater, Senior Director of Marketing, Pizza Hut.
To order from Pizza Hut, visit PizzaHut.com.