Pizza Hut Celebrates 20th Anniversary of World's First Online Purchase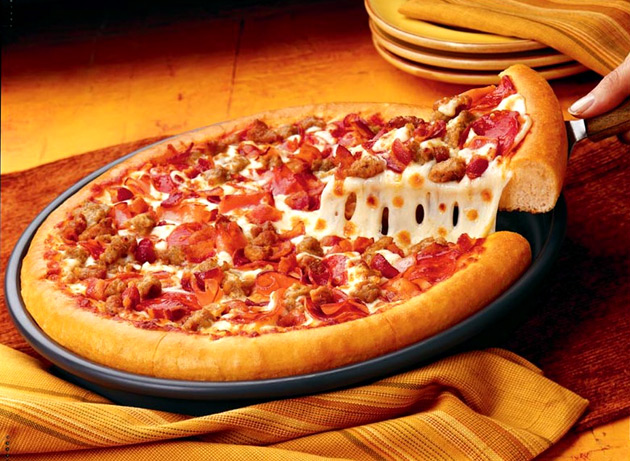 You might not know this, but the first physical good ever purchased over the Internet was a freaking pizza!
That's right. Before books, apparel or travel were ever bought online, or online specific retailers took to the Internet, PizzaNet, Pizza Hut's digital ordering hub, launched in 1994 and accepted the first-ever online order, a large pepperoni, mushroom and extra cheese pizza.
To celebrate the 20-year anniversary of the first-ever online order, Pizza Hut is rewarding its loyal customers with 50% off any medium or large pizza ordered online until January 10th.
"We want to celebrate the fact that before consumers could buy books, clothes, music or vacation packages via the internet, they could place an online order for a Pizza Hut pizza," said Carrie Walsh, chief marketing officer at Pizza Hut. "We're doing so by giving back to our customers who have helped us lead the way with digital innovations over the last 20 years."
Pizza Hut is promoting this deal through a commercial that features 90's pop group Ace of Base:

For more information or to sign up for Hut Lovers, visit PizzaHut.com.