Review: 2013 Ford Escape Titanium 4WD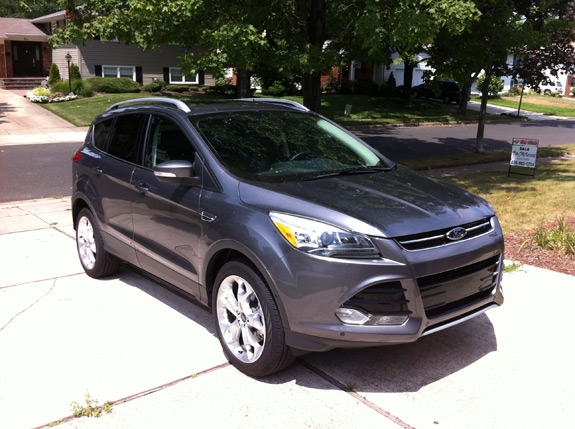 I got a chance to take a ride in the new 2013 Ford Escape at the New York Auto Show back in April, and I was really impressed with it. Of course, the next step was to actually get behind the wheel and see how it drove.
Ford recently gave us the keys to a new 2013 Escape Titanium 4WD with the 2.0L EcoBoost engine, and we were eager to put the SUV through it's paces. Ford has a lot riding on the new Escape, as the outgoing model is currently America's best-selling utility vehicle. If they screw this up, they leave the door open for someone else to move in.
The new Escape knocked it out of the park!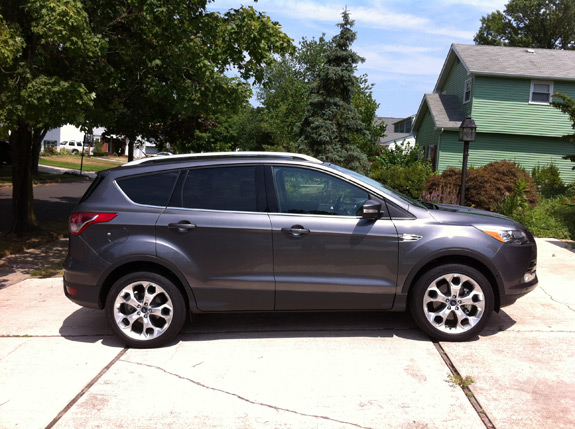 While many folks are concerned about fuel economy and stuff, we're more concerned about performance. How would the 2.0L EcoBoost engine hold up against the old 3.0L Duratec V6 from last year's model? Better than we ever could have expected.
3.0L Duratec V6: 240HP, 223lb-ft of torque, 18/23MPG
2.0L EcoBoost I4: 240HP, 270lb-ft of torque, 21/28MPG
As you can see, the 2.0L EcoBoost is pretty awesome! It provides the same HP as the old V6, while giving you a TON of extra torque, and significantly better mileage. Automobile Magazine reported a 0-60 time of 6.8 seconds and a 1/4 mile time of 15.2 sec @ 88.8mph.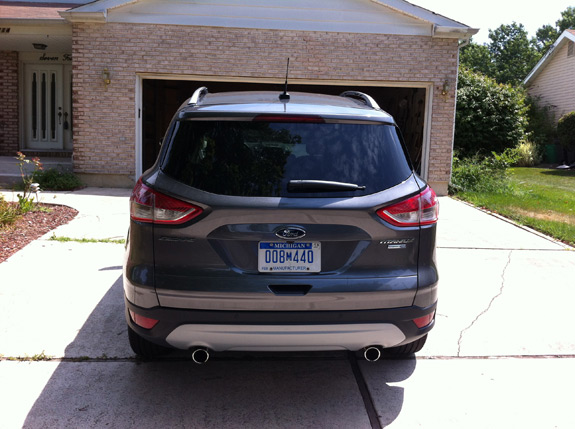 Styling-wise, the 2013 Ford Escape is all-new. Ford's designers ditched the old boxy look for a sleeker, more modern design. I can't tell you how many compliments we received during our week with the car, it was really something else!
The interior is equally stunning, highlighted by the latest version of Ford's SYNC system with MyFord Touch. We had another Ford vehicle with the last-generation SYNC system, and it's a night and day difference!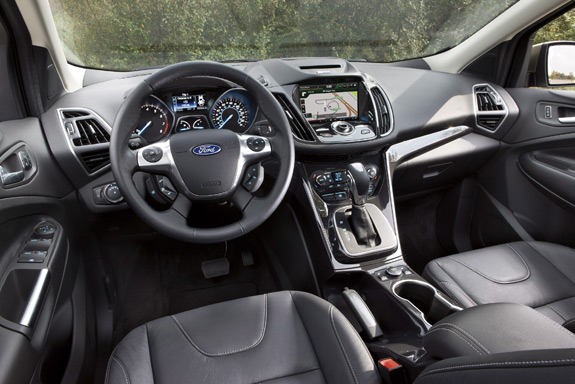 Pretty much everything is controlled through the touch-screen (or by voice), but I wish they had left some of the buttons behind for quick access. Personally I think it's easier to push a physical "Source" button rather than navigating through a series of screens via touch.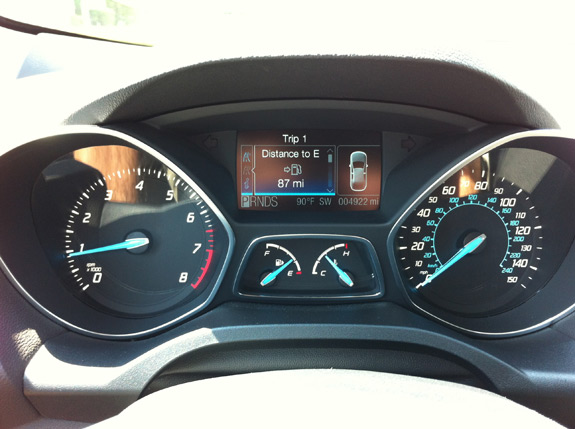 My only other complaints? Bluetooth streaming audio didn't always work correctly, and even when it did it wouldn't display the name of the artist/track. The passenger seat isn't powered, which you think would be included in Titanium models. And there are two center vents above the shifter that you can't adjust. Minor annoyances, but still worth mentioning.
As we mentioned before, there's a ton of (optional) technology packed into the new Escape. Hands-free power liftgate, active park assist, blind spot detection system, curve control and torque vectoring control, the list goes on and on. The blind spot detection system is fantastic, and I suspect we'll see more and more cars with similar technology in the near future.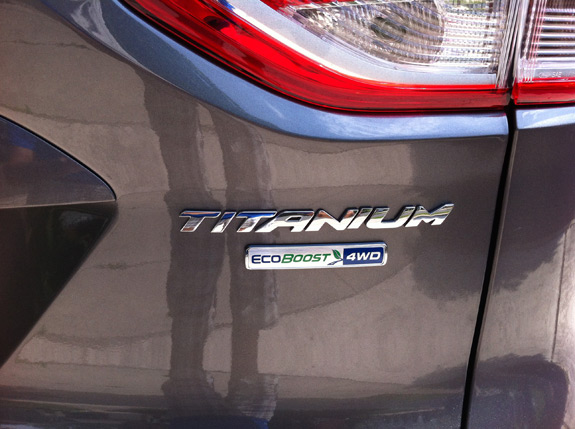 Pricing for the 2013 Ford Escape starts at just $22,470. Our loaded Titanium tester came in at a hair over $30K. If you're in the market for a small to mid-size SUV, you should definitely check out the new Escape.