Enter The 'Ride Along' Prize Pack Giveaway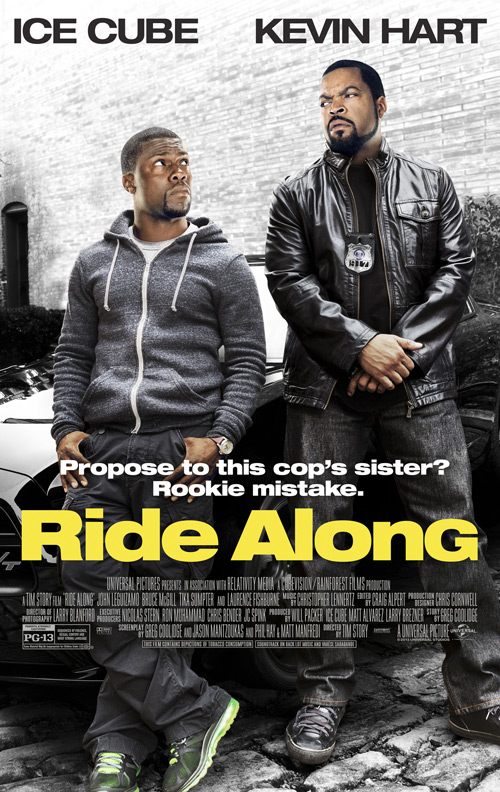 Ride Along opens in theaters this Friday, January 17th from Universal Pictures, and it looks like a fun movie!
When a fast-talking guy joins his girlfriend's brother—a hot-tempered cop—to patrol the streets of Atlanta, he gets entangled in the officer's latest case. Now, in order to prove that he deserves his future bride, he must survive the most insane 24 hours of his life.
For the past two years, high-school security guard Ben (Kevin Hart) has been trying to show decorated APD detective James (Ice Cube) that he's more than just a video-game junkie who's unworthy of James' sister, Angela (Tika Sumpter). When Ben finally gets accepted into the academy, he thinks he's earned the seasoned policeman's respect and asks for his blessing to marry Angela.
Knowing that a ride along will demonstrate if Ben has what it takes to take care of his sister, James invites him on a shift designed to scare the hell out of the trainee. But when the wild night leads them to the most notorious criminal in the city, James will find that his new partner's rapid-fire mouth is just as dangerous as the bullets speeding at it.
Check out the trailer for Ride Along:

In celebration of the film's opening this week, we're hosting a Ride Along Prize Pack giveaway, courtesy of our friends at Universal Pictures. The prize pack includes a $100 Gas gift card (to help you learn the rules of the road), a Ride Along t-shirt, air freshener, and a beanie.
Pretty sweet, right? To enter, simply e-mail us and tell us what you thought was the funniest part of the trailer. We'll pick a winner at random on January 17th. Upon notification of winning, the winner will have five days to reply with the name and address of where their prize should be sent. Contest open to US residents only.
Good luck!