The 2012 Guys Gab Holiday Gift Guide!
Smartphones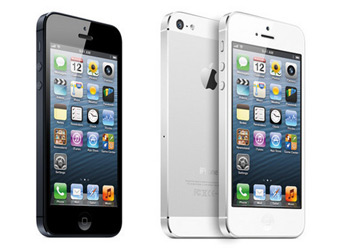 Shopping for a smartphone can be a bit tricky, as there are so many phones to choose from. Our advice? Choose one of the more popular phones. There's a reason why they're popular, it's because they're good phones!
Of course, the gold standard is the Apple iPhone 5. As one of the best-selling phones on the market, you have TONS of cases / accessories to choose from. The App Store has everything you could ever want! I've had an iPhone since 2008, and while I've played with a number of other phones, I always come back to the iPhone. The phone has a great user interface, it works flawlessly, and it holds it's value phenominally well.
Looking for the best Android smartphone? It's got to be the Samsung Galaxy S III. Chock full of innovative features like S Beam, Buddy photo share, Share shot, AllShare Play, and more, the S3 has everything you're looking for in a phone.
Another phone that's taking the tech world by storm is the Nokia Lumia 920, one of the first phones running Windows Phone 8. Microsoft's OS might seem a little foreign at first glance, but play with the phone for a few minutes and you'll be hooked. This phone is going to be a game changer for Microsoft, it's that good!