The 2012 Guys Gab Holiday Gift Guide!
Grooming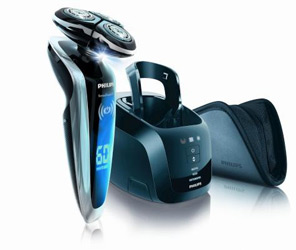 If you're looking for some low-cost stocking stuffers, you can't go wrong with AXE Hold+Touch Styling products. Their products are great, and they're super affordable.
Willing to spend a bit more? High-end skin care products make a great gift! Jack Back products are carefully formulated from the very finest ingredients, and the results speak for themselves.
Another great option is Dreadnought shaving products, which feature this miracle ingredient called Decelerine, a scientifically proven marvel that within a few months use claims to reduce the appearance of hair, which in turn makes your shave closer and more comfortable.
If you prefer an electric shaver, check out the Philips Norelco SensoTouch 3D, Norelco's most advanced electric shaver on the market. It's beautifully designed, features an LED numeric display, and has GyroFlex 3D for extreme face contouring, UltraTrack heads to catch different length hairs at the same time and SkinGlide, which ensures little to no skin irritation.
Mary Kay True Original Fragrance For Men is a new and genuine fragrance for the man who boldly follows his passion into the next adventure without forgetting what really inspires him. It's a fresh, clean scent for the truly original man.