The 2012 Guys Gab Holiday Gift Guide!
Men's Apparel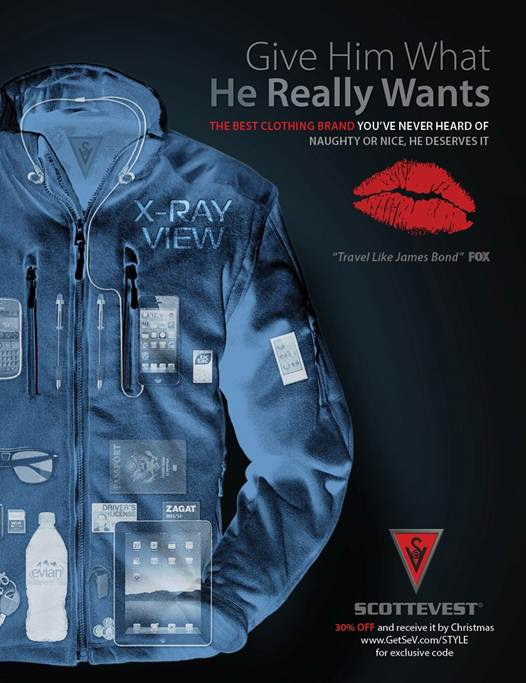 The Fleece 7.0 Jacket from SCOTTEVEST is seriously one of the coolest jackets I've ever seen! It might look like an ordinary fleece jacket from the outside, but open it up and you'll find 23 innovative and purposeful pockets – Perfect for gadget lovers, travelers and photographers on the move. There's even a pocket large enough for your iPad, as shown in the photo above!
Discovery News sums it up best:
As expected, it's laden with numerous hidden pockets, so you can slickly store and transport myriad devices — and keys, cards, documents, sunglasses, magazines, water bottles… But what's amazing is an attention to detail in its re-design and re-engineering that rivals that of even the fanciest devices it aims to carry.
One of the coolest features of the Fleece 7.0 is the Quick Draw pocket, which allows you to access your phone through Clear Touch Fabric without having to take it out of your pocket.
This video shows you how the Quick Draw pocket works:

The SeV Fleece Jacket 7.0 costs $160, and can be purchased from www.scottevest.com.