These One-Star Uber Driver Reviews Will Have You Rolling
Our friends at Funny or Die posted a collection of funny one-star Uber driver reviews.. But since their website constantly crashes my browser (WTF?!), I'll save you the trouble and share some of the better ones: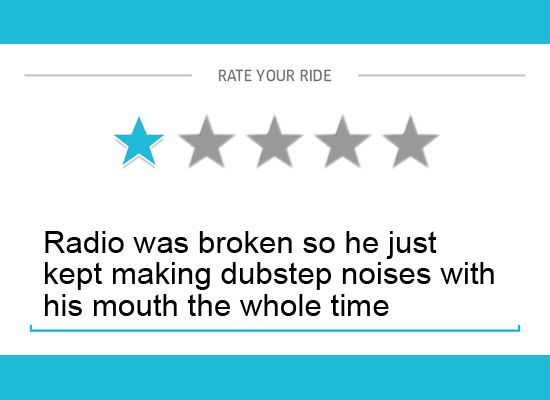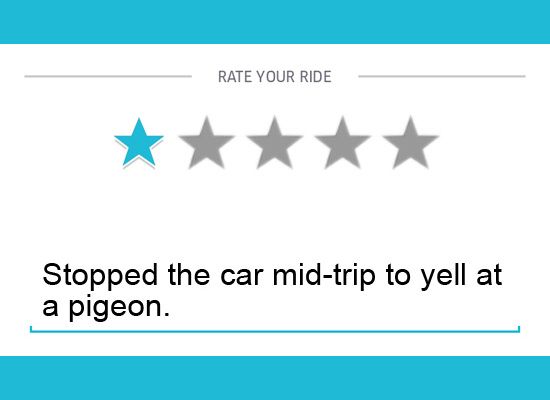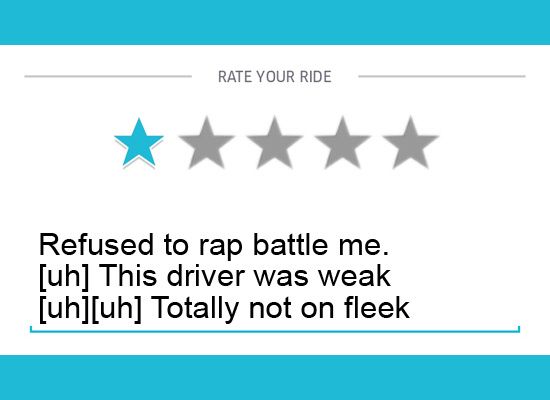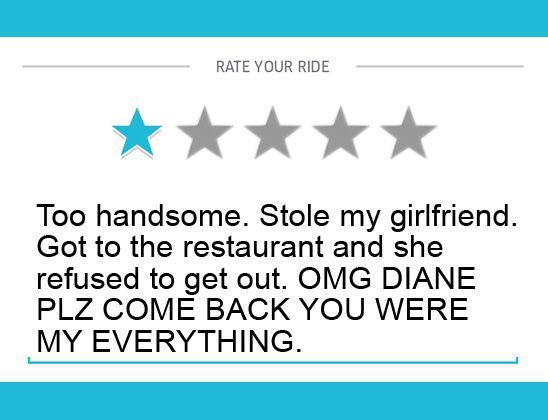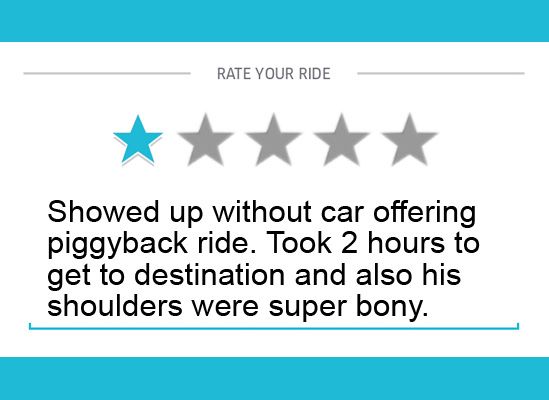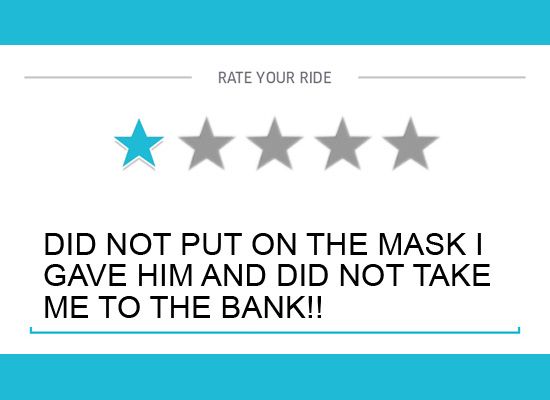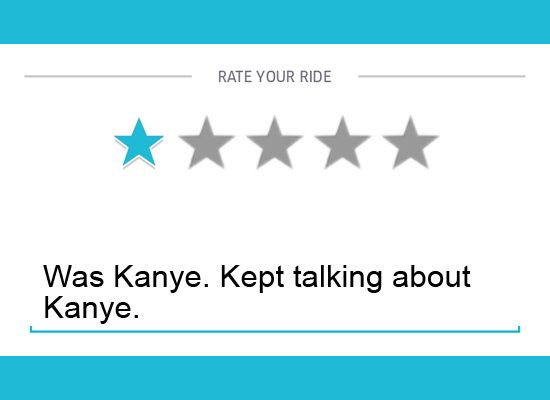 And before anyone starts bitching, I know that leaving a bad driver rating can cost an Uber driver his job if his rating drops too low. So yeah, don't be stupid and do something like this just for the lolz.