We Took The Ford EcoBoost Challenge!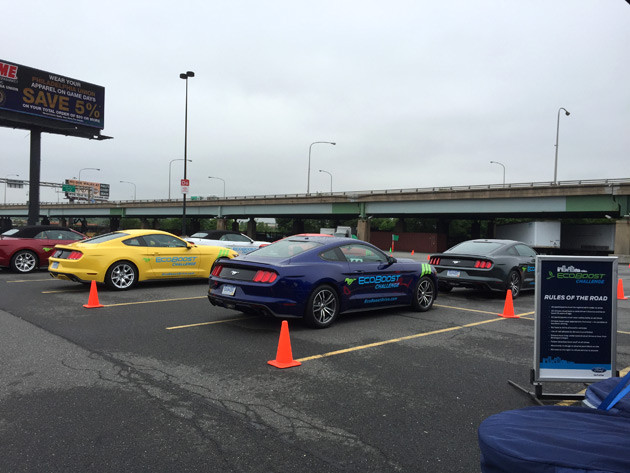 By now, you've probably seen those commercials for the Ford EcoBoost Challenge, a 17-city test-drive tour that gives consumers a fun and free opportunity to test drive the hottest and most innovative Ford products and features. The EcoBoost Challenge came through Philadelphia this weekend, so we came to check it out.
The EcoBoost Challenge is a great way for people to drive some of Ford's highly anticipated new models, like the all-new 2015 Ford Mustang and all-new 2015 Ford F-150. As the name suggests, all of the cars here are equipped with EcoBoost engines.. So if you were hoping to drive the Mustang GT, no dice. But the 310HP EcoBoost Mustang is no slouch either, feeling plenty powerful as we ripped through the road course!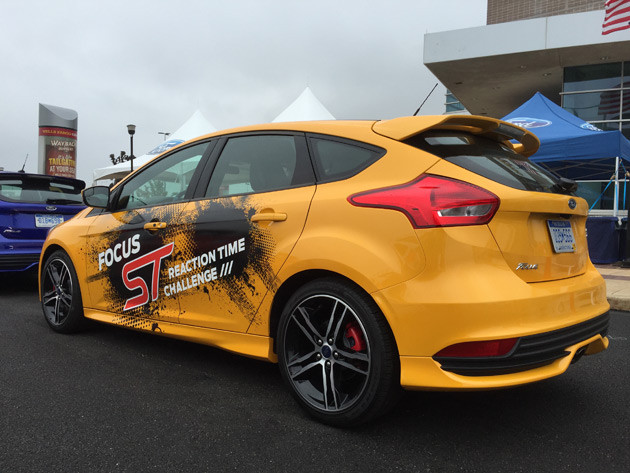 I was also eager to put the Focus ST and Fiesta ST through their paces in the ST Reaction Time Challenge, as I haven't had a chance to drive these cars yet. The Focus ST REALLY impressed me with it's handling and spunky acceleration. I will say that the Recaro seats were a bit snug for my tastes, but that's an option, so you don't have to get it.
For those interested in learning to drive a stick-shift, there's also a "ShiftPhobia" boot camp that gives you a hands-on clinic on the basics of driving a manual – complete with on-course driving instruction from a pro driver. Hey, if you're going to learn, why not do it with someone else's car?
There are also street drives that highlight Ford's innovative park assist technologies, and hybrid fans will have an opportunity to put the Fusion Hybrid through its paces. If you haven't seen the self-parking features in the new Ford's, you definitely should check it out. And make sure you stop by the SYNC 3 booth and check out the next generation of SYNC, as it's a HUGE improvement over the existing SYNC system.
Overall, the 2015 Ford EcoBoost Challenge was a lot of fun. If you're a consumer in the market for a new car, I'd definitely recommend coming out and taking these cars for a spin.
Find out when the EcoBoost Challenge is coming to a town near you at www.ecoboostdrive.com.