Wendy's and Alfonso Ribeiro Are Hosting A 24-Hour #BBQ4Merica Tweet-a-Thon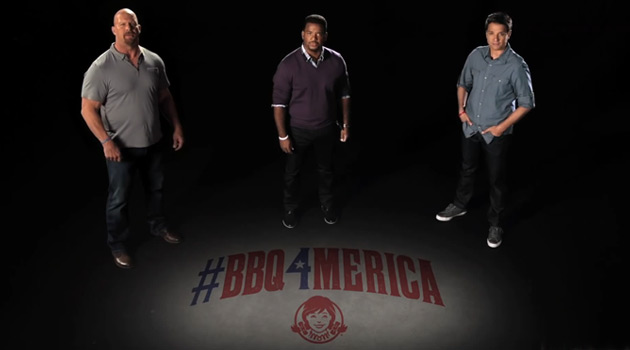 Today, Wendy's is hosting the first-ever, 24-hour BBQ-themed Tweet-a-Thon to shed light on the barbecue inaccessibility cause in celebration of Wendy's new limited-time BBQ Pulled Pork menu. Actor and dancer Alfonso Ribeiro has join forces with Wendy's to host a portion of the Tweet-a-Thon, where he will respond in real-time to consumer tweets and act out specific barbecue-related requests.
As a nod to old-school telethons (remember those?), barbecue fans can join the cause on Twitter using the hashtag #BBQ4Merica to band together to help Wendy's meet hourly 'Merica Meter goals to unlock sweet surprises, such as celebrity cameos from actor and filmmaker Ralph Macchio and pro wrestling Hall of Famer Steve Austin, and win swag. BBQ cause-supporters can also participate in "challenges" by "sponsoring" their friends who are "barbecuilly deprived" and by tagging them with #BBQ4Merica to be recognized on Wendy's barbecue for 'Merica Big Board.
So why exactly is Wendy's doing this? Wendy's recognizes the barbecue deprivation outside the traditional "Barbecue Belt" of the US and is providing a solution with Wendy's new BBQ Pulled Pork Sandwich, BBQ Pulled Pork Cheeseburger and BBQ Pulled Pork Cheese Fries, along with a choice of three custom-crafted sauces – Sweet, Smoky or Spicy – to fit consumers' personal barbecue style.
Visit Twitter.com/Wendys to join Wendy's Tweet-a-Thon. Today should be a fun day!
For official rules, go to http://wendys.tumblr.com/bbq4merica-official-rules.