Why Punta Gorda Florida Is A Great Choice For A Guys Weekend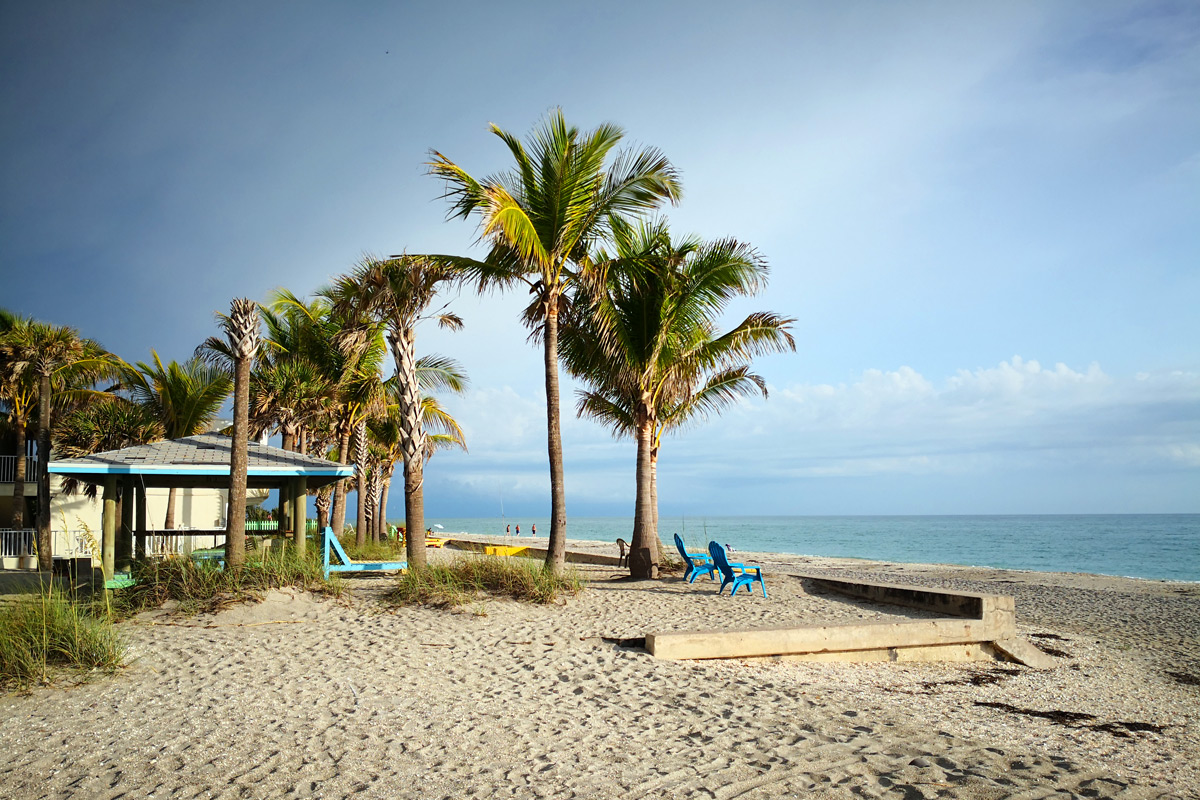 Every now and then, it is nice to get away with your buddies for a much-needed guys weekend. The big question, of course, is where to go. While Las Vegas is always a fun time (except in the summer when it's 120 degrees outside), we decided to change it up and go for a low-key, beach town experience in Punta Gorda, Florida, a vibrant waterfront community on the Gulf Coast.
I spent the weekend in Punta Gorda with a bunch of my MenWhoBlog friends, including James from ManTripping, Rick from Rick On The Rocks, Steven from Travel to Blank, and Bob from The Traveling Fool, and we made the most of our brief time down here, seeing everything that Punta Gorda and the surrounding areas had to offer, courtesy of the Punta Gorda/Englewood Beach Visitor and Convention Bureau.
Things To Do In Punta Gorda
Now you might ask yourself, what exactly is there to do in Punta Gorda besides hanging out at the beach and working on your tan? Plenty! Despite being a "small" city with a population of just under 19,000, there's a ton of diverse activities that are sure to please even the pickiest of people. Here are a handful of things you can do on your next visit:
Visit the Military Heritage Museum
One of Punta Gorda's most iconic museums, the Military Heritage Museum first opened to the public in Fishermen's Village on Pearl Harbor Day 2001, with the goal of honor veterans from all branches and eras of U.S. military service and to help the general public better understand the contributions and various experiences of American servicemen and women through authentic artifacts and individual stories.
They have since relocated to expanded facilities, and it's easy for history buffs to spend hours upon hours here taking in U.S. military history from pre-revolutionary to current conflicts, with everything from artifacts to interactive exhibits to flight simulators and more. Definitely a must-visit if you're into this kind of stuff.
Charter a boat and go fishing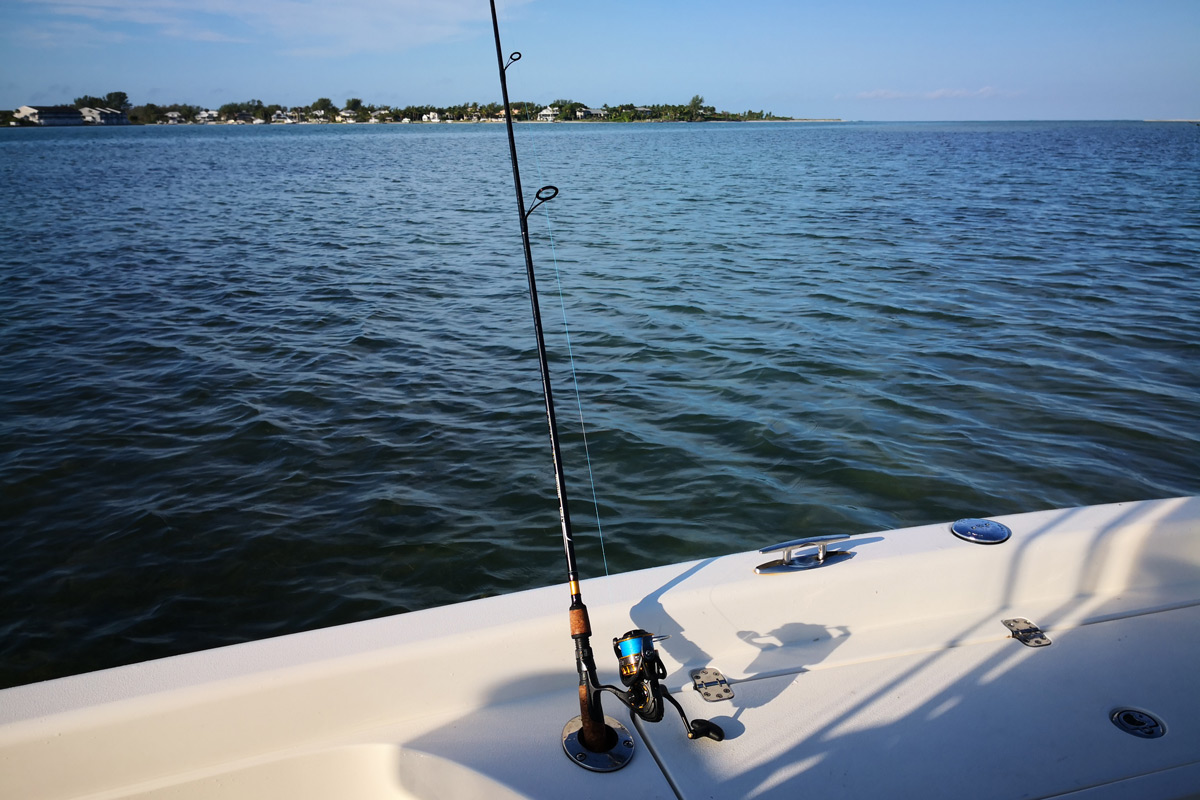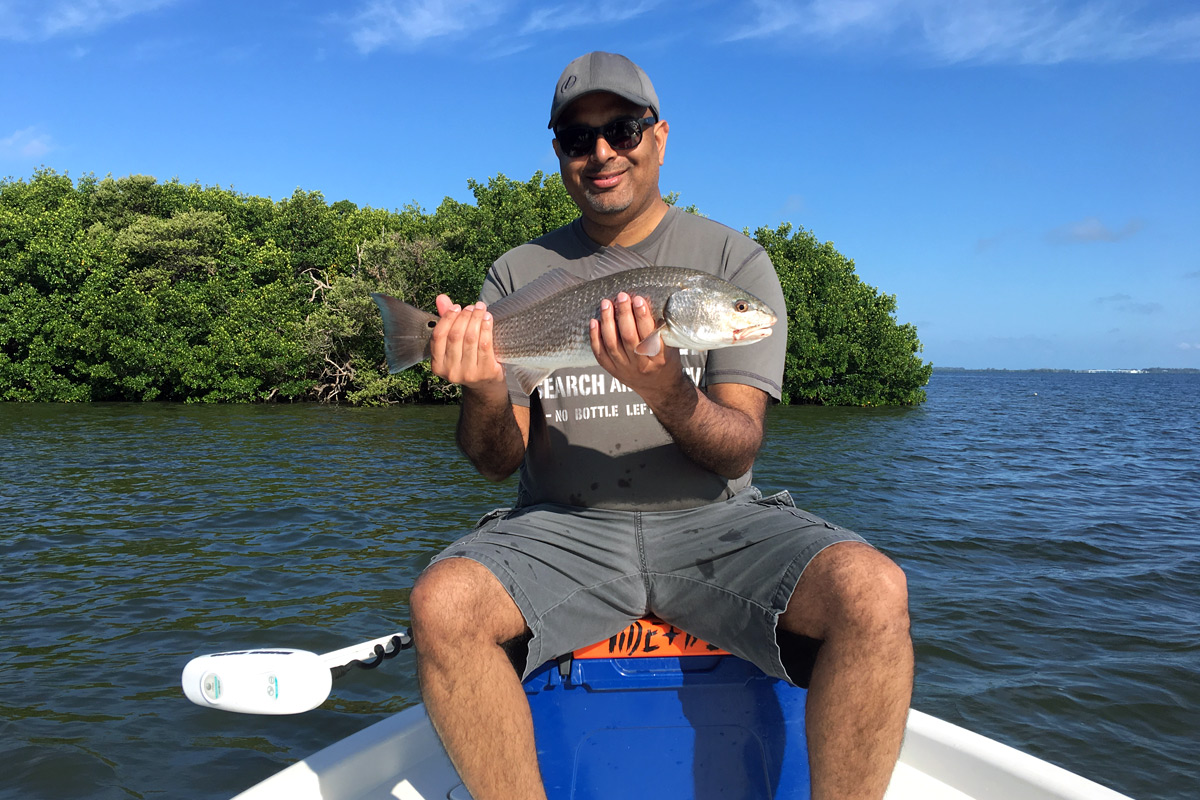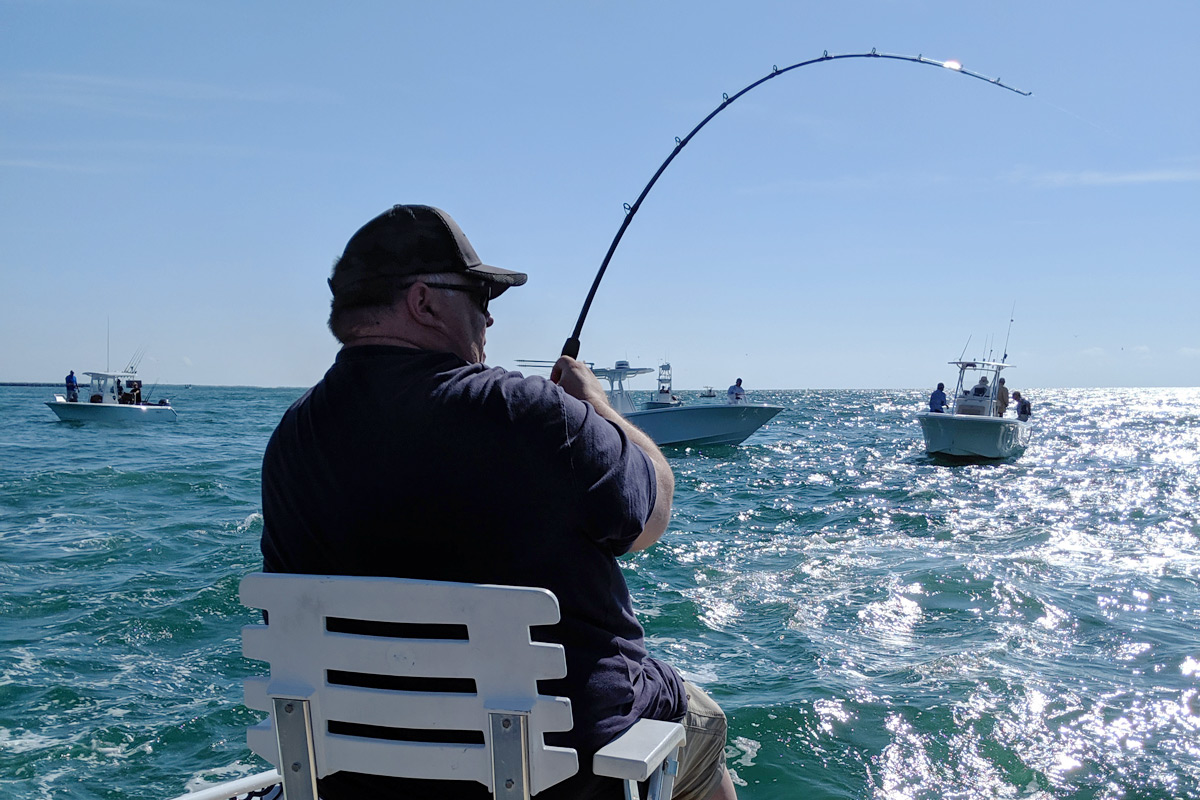 Everywhere you look, you can see signs for Tarpon fishing charters. That's because the nearby Boca Grande Pass has the largest concentration of tarpon in the world. Naturally, we couldn't pass up the opportunity to try and land one of these bad boys, so James, Bob, and Steven woke up at the crack of dawn and set off for their fishing adventure. James had a 100lbs+ tarpon on his line at one point, but it managed break the line and escape. Still, they had a ton of fun, and a good story to tell about how they "wrestled with the big one."
Meanwhile, me and Rick opted for a later start, meeting up with Captain Mike from Task Force Fishing Charter and hitting the open waters in search of Redfish, Snook, and others. We set off to some of Captain Mike's favorite spots, and the fish were biting, with each of us catching our fair share of Snook and Redfish. Due to last year's redtide, there was a catch-and-release order for snook and redfish, but that was fine with us. We had a great time, and there's nothing like a day on the water, with the sun shining, wind in your hair, and not a care in the world!
Rent some ATVs and go off-roading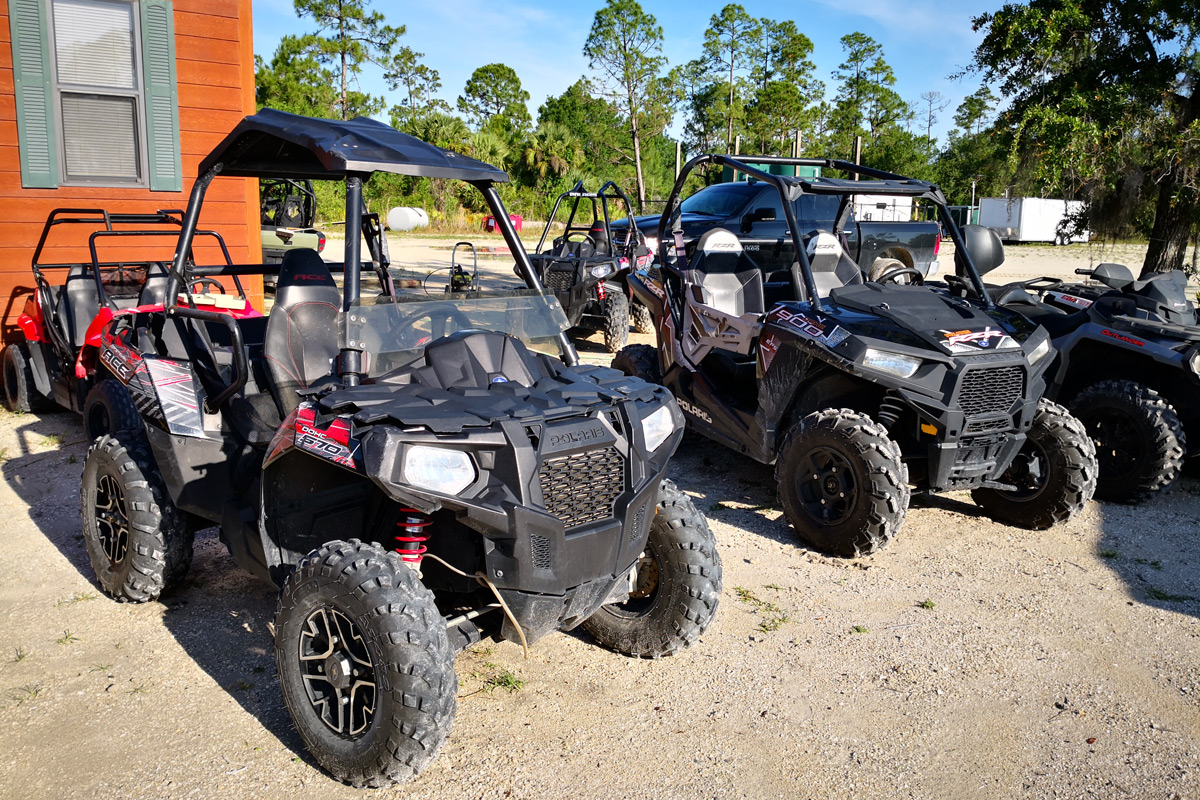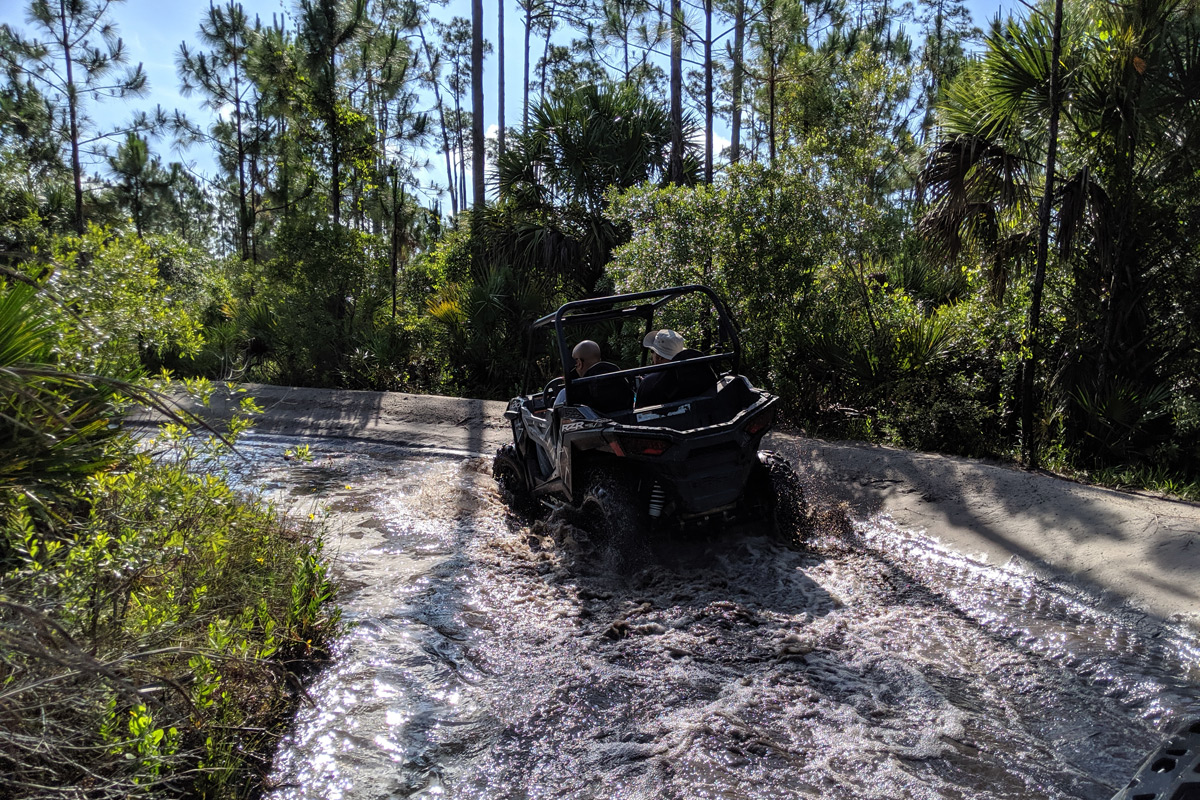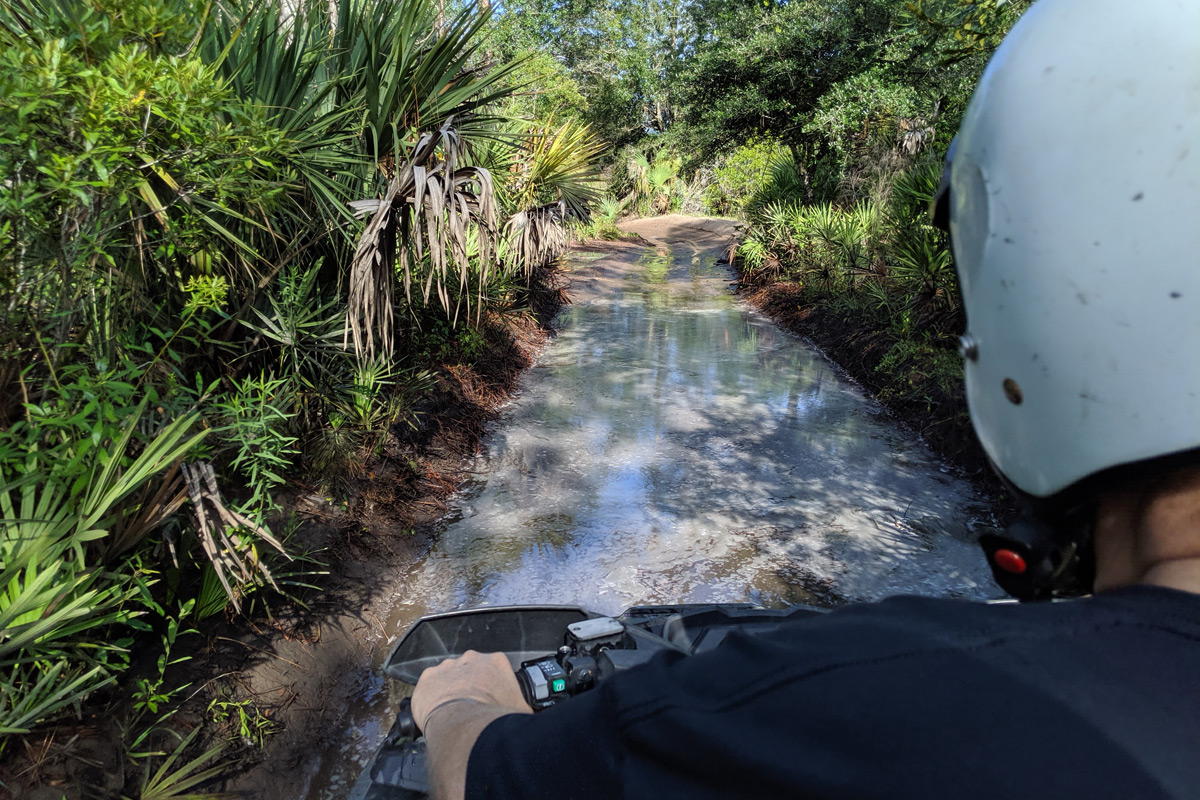 Florida Tracks & Trails is a 1,000 acres adventure park that features five motocross tracks, 80 acres of paintball, over 26 miles of one-directional off-road trails, and more. We were here to get down and dirty behind the wheels of some ATVs and UTVs, and holy hell was this fun (and messy)! Mother Nature wasn't exactly on our side, with a huge storm the night before leaving pools of water 2-3 feet deep on the trails, and absolutely covering us in mud by the end of it.
They've got a a variety of vehicles that you can rent. Me and Rick went with a Polaris RZR 900 side-by-side, James chose a Polaris Ace 570 single-seater, and Bob and Steven hopped onto a Can-Am Outlander ATV. Having driven UTVs before, I was comfortable leading the group, and I had a blast on the trails, though I could have done without all of the standing water. Still, we made the best out of a messy situation, and everyone had huge grins on their faces afterwards.
(If you don't have an ATV or UTV of your own, Florida Tracks & Trails has an agreement with Florida Motorsports in Naples for on-site rentals)
Take in some wildlife at the Babcock Ranch Preserve
If you're looking to see alligators, birds, perhaps deer, wild hogs, wild turkeys, sandhill cranes and more in their natural habitat, then you've got to come and check out the Babcock Ranch Eco Tour. During this 90-minute tour, you'll travel in a Swamp Buggy through four different ecosystems including Telegraph Cypress Swamp, as a guide tells you all about the Ranch.
Spoiler alert, you can even hold a baby alligator in your hand (if you want), and see amazing wildlife up close and personal.. I'm talking literally yards away from the bus, with animals coming up right to the window of the bus in search of food. It's pretty wild. Our guide Darlene was great, giving us tons of information about the ranch and everything living on it.
Check out a collection of GM muscle cars
The Muscle Car City Museum is pretty surreal, a local car museum in a strip mall that houses well over 200 vintage '50s to '70s muscle cars, mainly Chevys. The personal collection of Rick Treworgy, who began collecting cars in the early 1970s, he decided to turn his collection into Muscle Car City so others could appreciate them as well. There are Camaros, Chevelles, El Caminos, Corvettes, GTOs, and more, along with some vintage cars dating back to the 1920s.
In addition, the museum has its own diner (the aptly named Stingray Bar and Grill), along with monthly car shows and flea markets where gearheads can hang out, show off their rides, and introduce the next generation to some good old American muscle. Just don't show up in a Supra or GT-R, as they probably won't take kindly to that.
Where To Eat in Punta Gorda
As you can imagine, with all of the running around that we did, we worked up a rather healthy appetite. Lucky for us, we had the inside track on some of the best restaurants to eat in Punta Gorda, and they did not disappoint! Seriously, my stomach is grumbling just thinking about all of the great food we ate. Check it some of my favorite dining spots:
Farlow's on the Water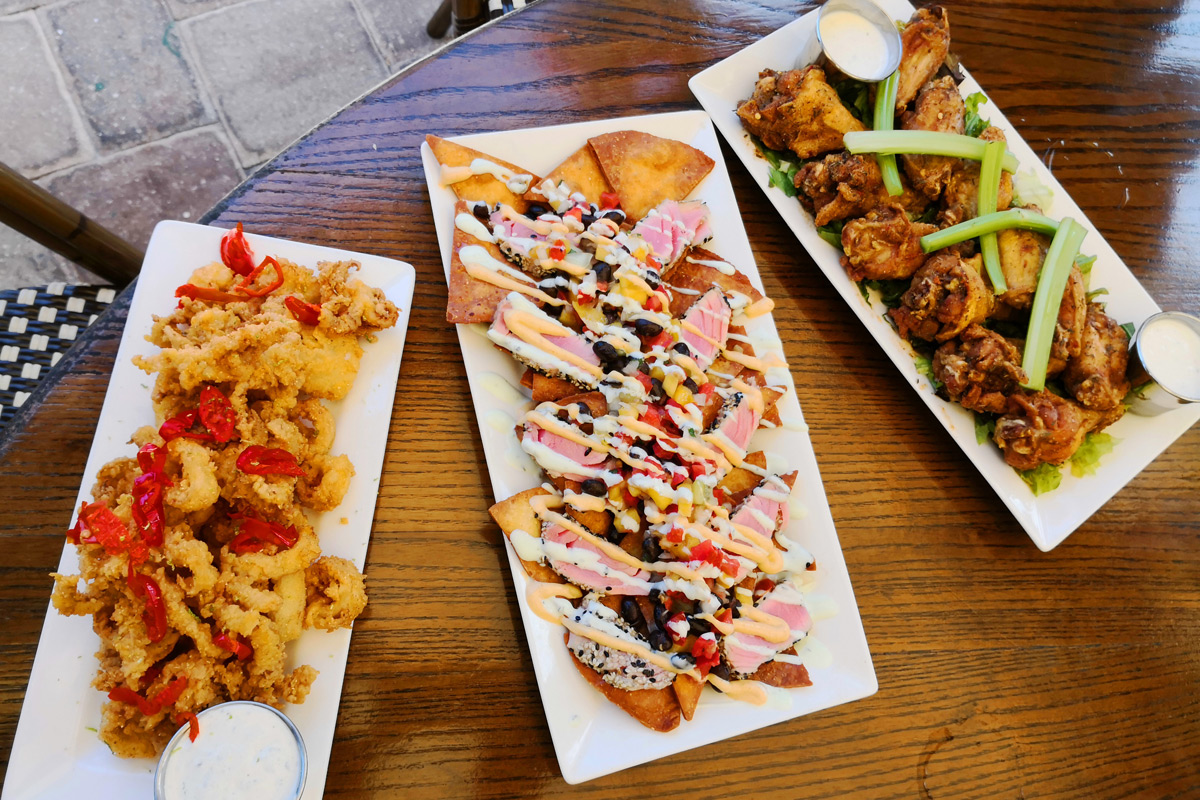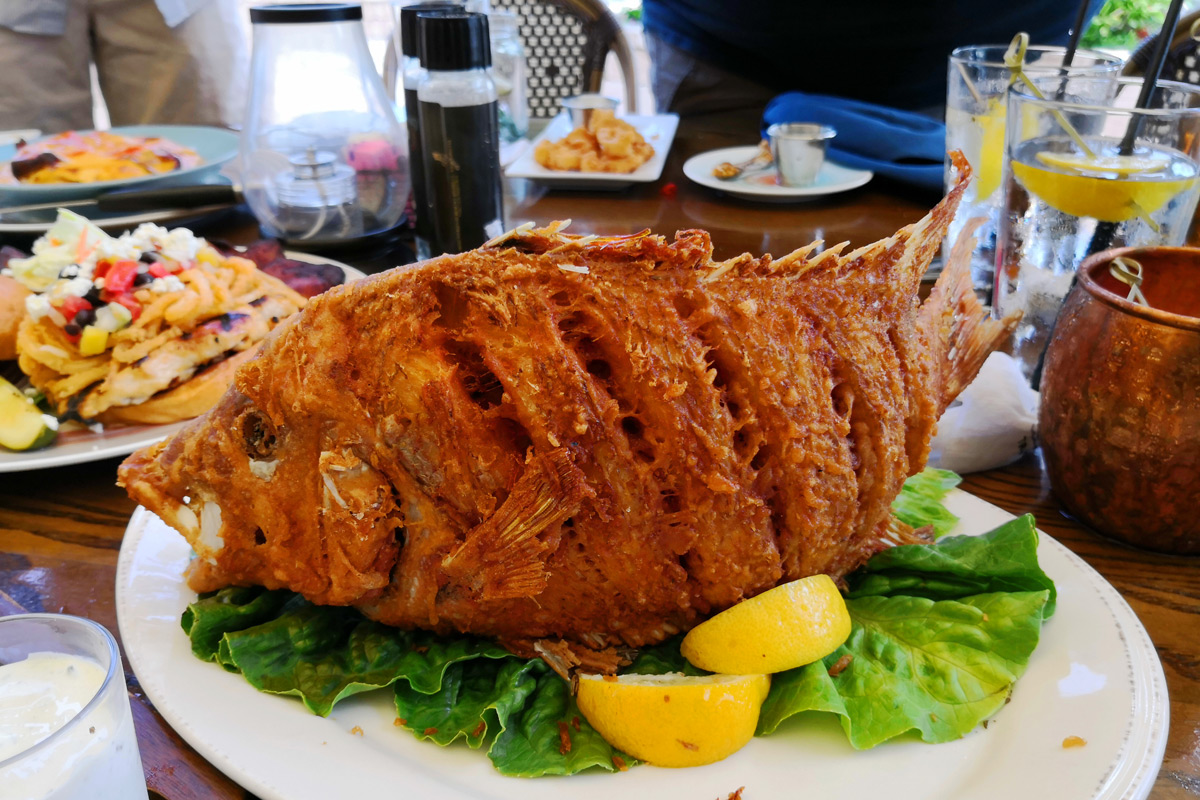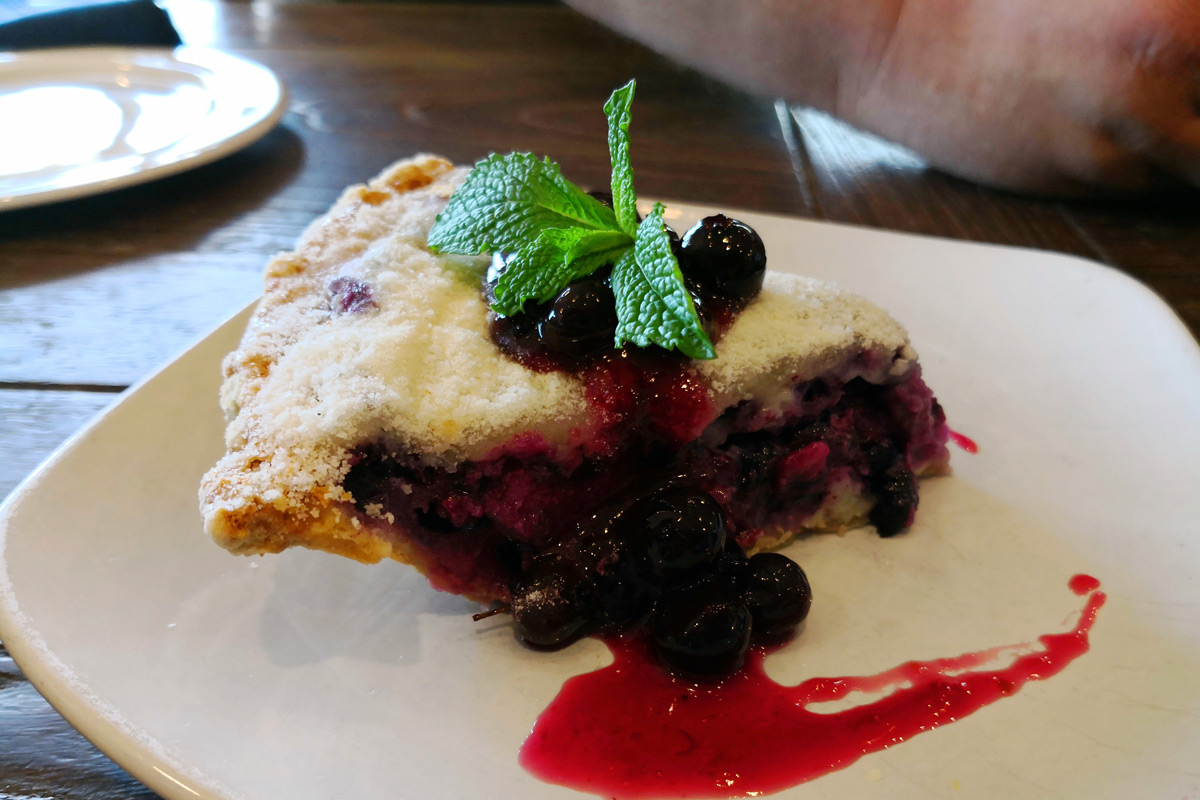 Located along Ainger Creek and surrounded by lush tropical gardens is Farlow's on the Water, a popular spot for visitors making their way to and from the beach. The restaurant bills itself as providing American/Caribbean cuisine with a Southern twist, and while that's a rather hard concept to wrap your head around, trust me when I tell you that it works. Hungry from a day of fishing, we ordered a TON of food, and each plate was better than the last.
Lunch was a blur, with the numerous appetizers (Caribbean chicken wings, tuna nachos, and calamari) getting devoured in record time. While all of the entrées were great, my favorite was by far the world-famous Kentucky Hot Brown. Insane! But that fish seen above was also pretty ridiculous. And for dessert, we had the strawberry shortcake, bourbon pecan bread pudding, and blueberry pie. I loved them all, but the bread pudding was by far my favorite.
Peace River Seafood
Housed in a traditional Old Florida Cracker Shack is Peace River Seafood Restaurant & Market, an unassuming eater that is legendary among those in the know, namely for their Florida Blue Crabs. As I've never actually eaten blue crabs before, our waitress gave me a crash course on how to properly crack and eat them. Just make sure you've got paper towels nearby, as things can get messy in a hurry.
Not a fan of crabs? Peace River Seafood also serves up a variety of freshly caught seafood, with the menu changing frequently, at the will of the sea. We also tried their shrimp, oysters, and fried lobster bites, and all were delicious. And make sure you save some room for a slice of key lime pie for dessert.
Lock 'N Key Restaurant and Pub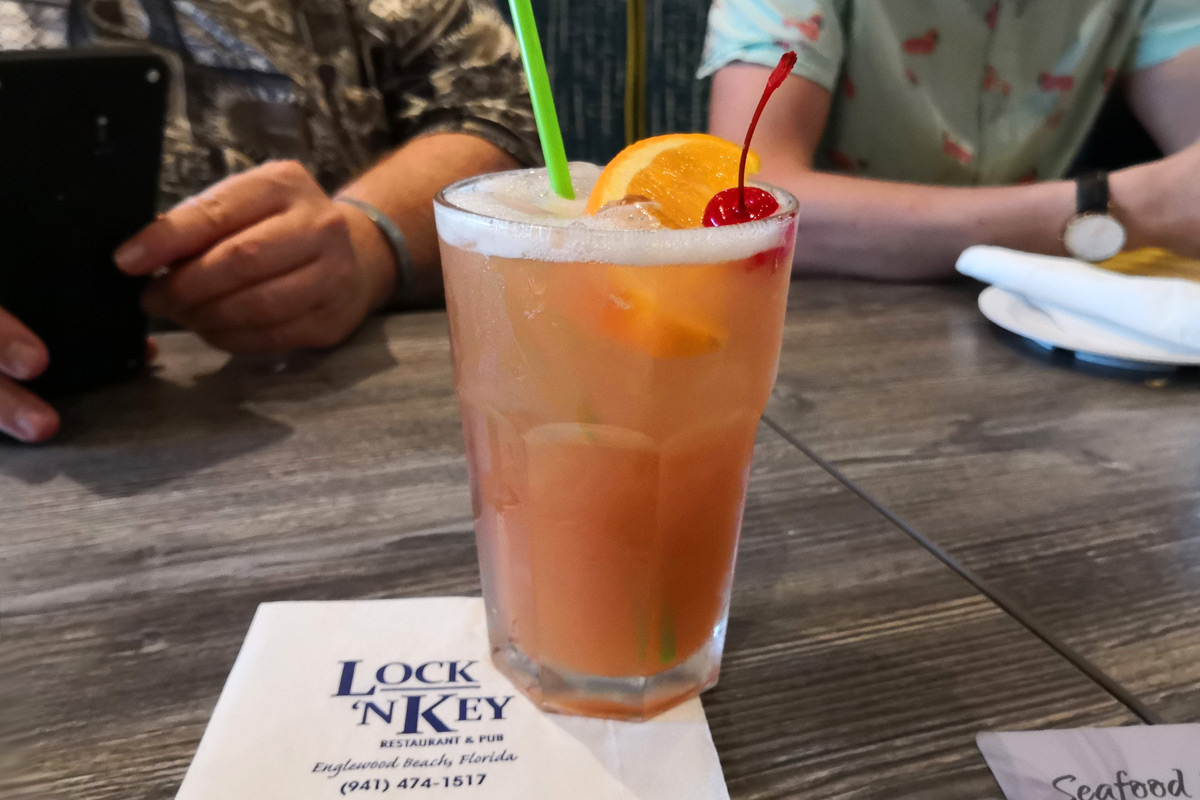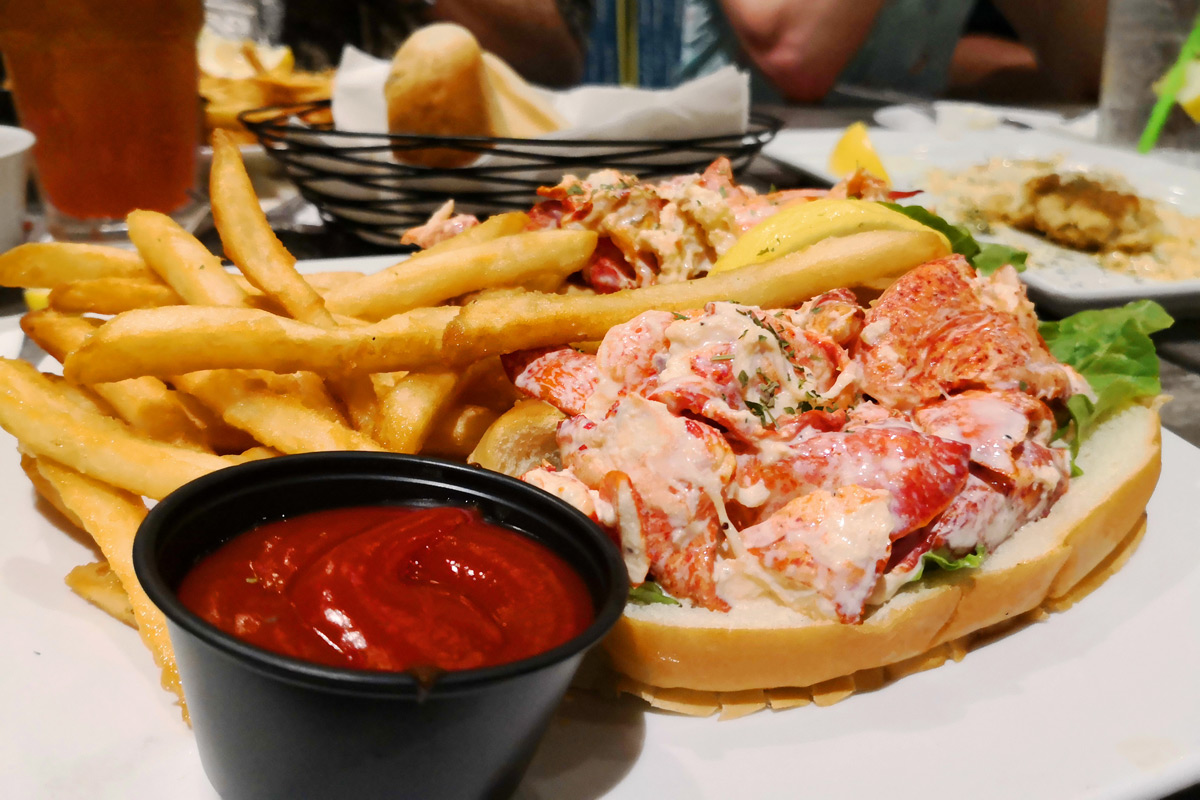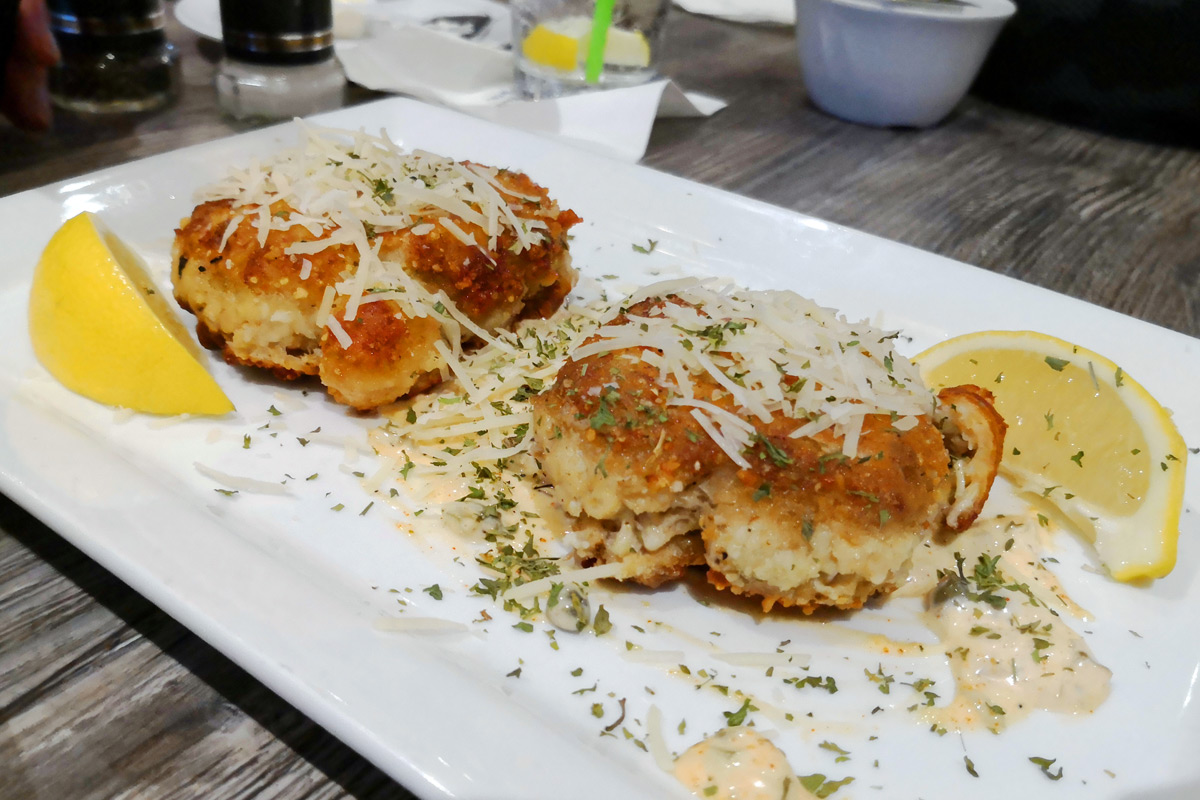 If you are staying near the beach, you will appreciate the fact that Lock 'N Key Restaurant and Pub is right around the corner, so you don't have to drive far. This beachfront restaurant offers up great food at great prices in a casual beach atmosphere. It's a popular spot for locals, with live entertainment out front on its outdoor patio, and a more traditional inside dining area where you can carry on a conversation without having to shout over the music.
The Lock 'N Key claims that every entrée is a "Specialty of the House," and I can't really argue with that assessment, as everything that we ordered here was spot on, from the lobster rolls to the crab cakes to the various fish dishes. I really wanted to indulge in dessert, but seeing as I had a 3:45am pickup the following morning, I thought better of it. But they all looked yummy.
Gator Shack Restaurant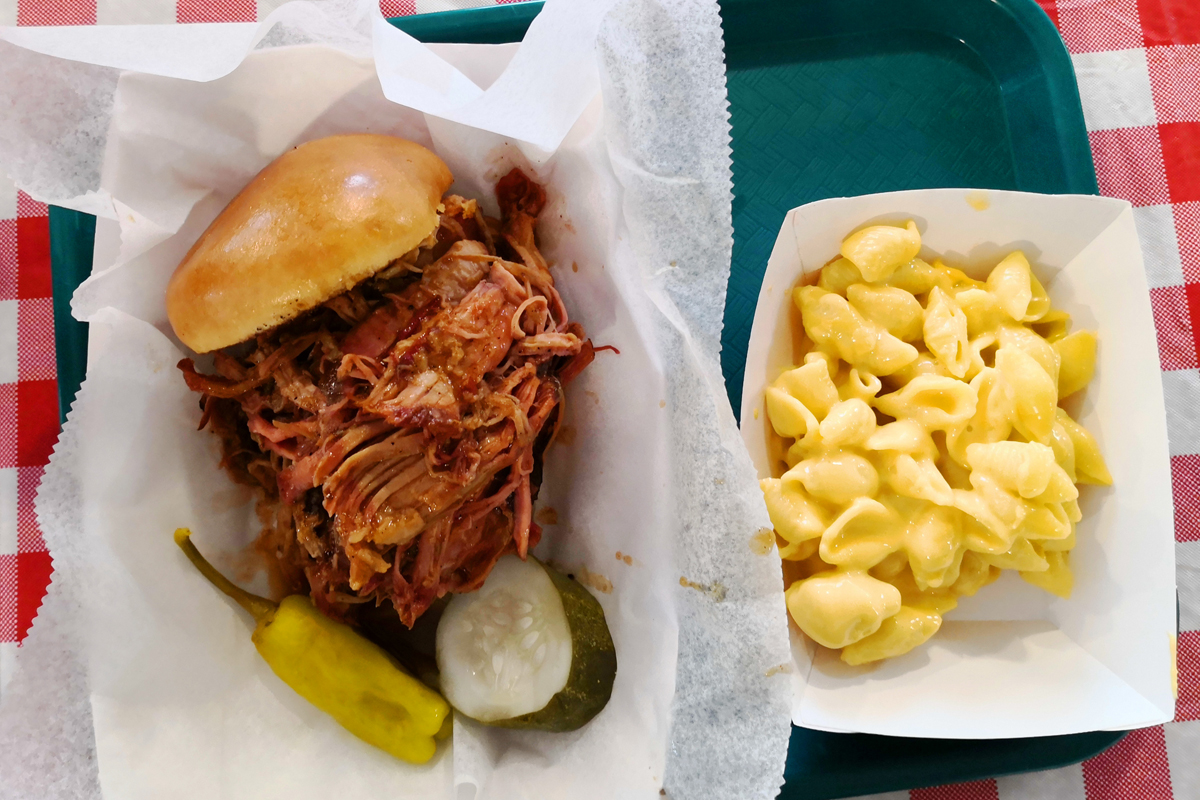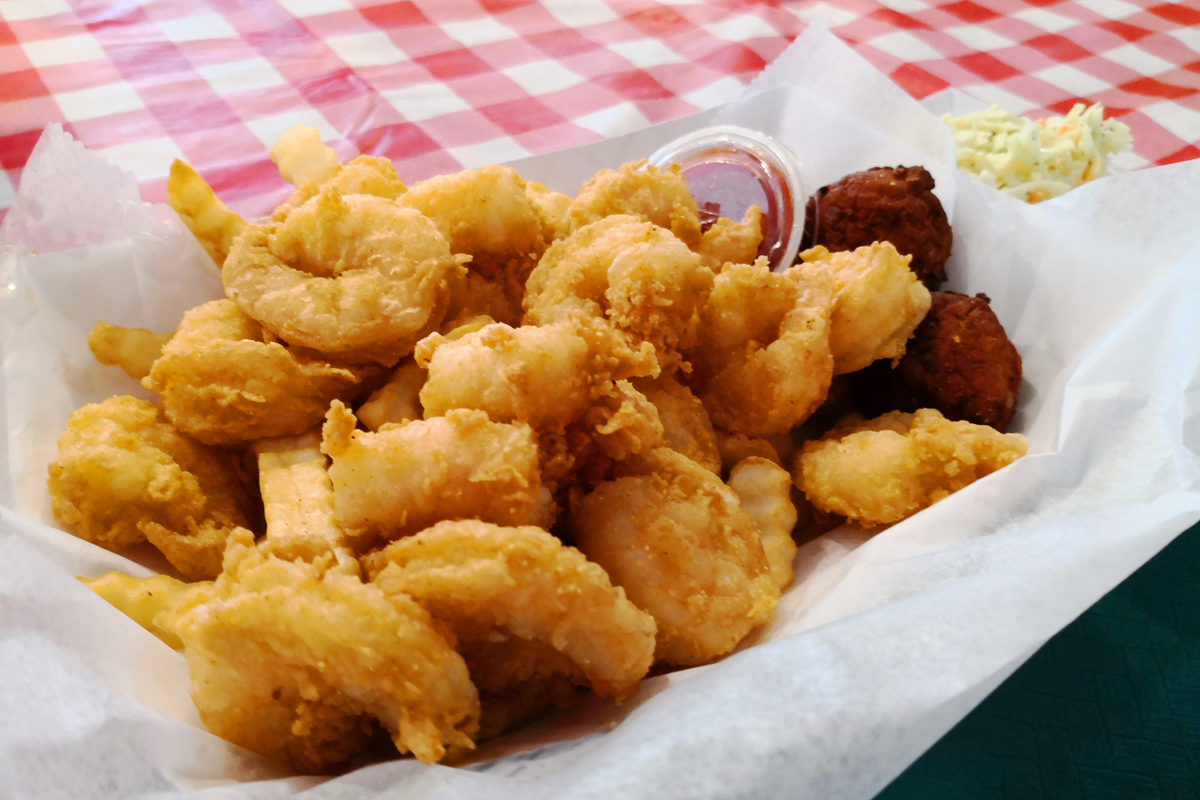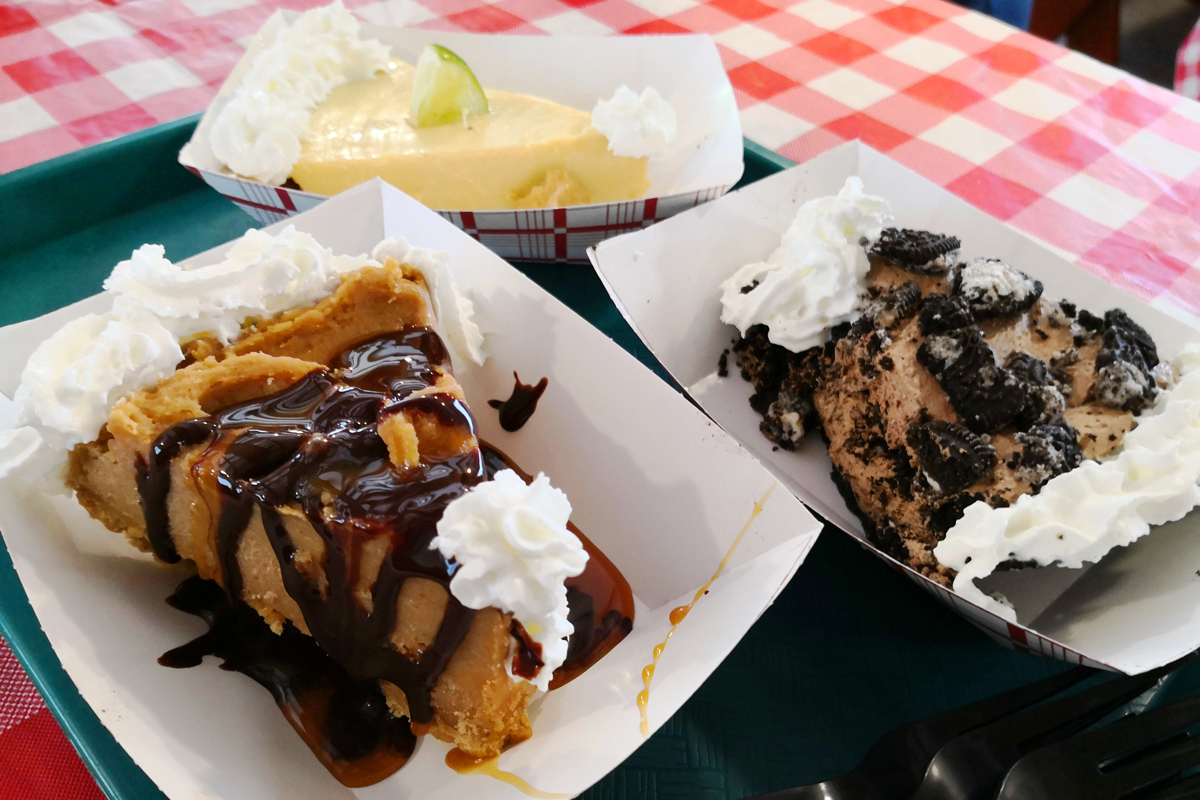 Remember the Babcock Ranch Eco Tour that we talked about? There's a restaurant here called the Gator Shack Restaurant, and it's reminiscent of places that used to serve cattlemen and farmers back in the day. Saddles hang from the rafters, the Babcock brand is burned into the beams, cowboy hats are tacked above the windows, and a stuffed gator head gapes above the register. It's definitely unique.
As for the food, they serve delicious southern food that Chef John Anderson makes everyday from scratch, and everything here is amazing. I had a pulled pork sandwich, fried shrimp, and hush puppies, not to mention some delicious pies (peanut butter, chocolate, and key lime) for dessert. In a word.. YUM!
Where to Stay in Punta Gorda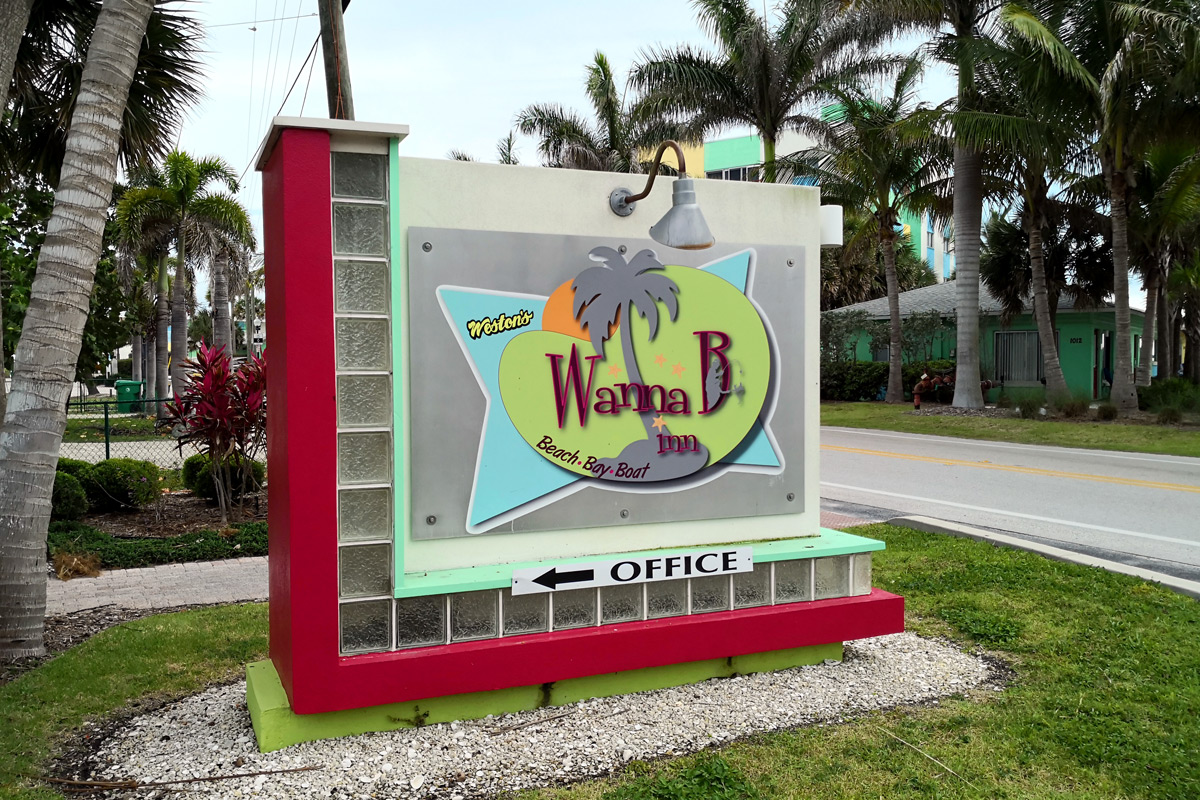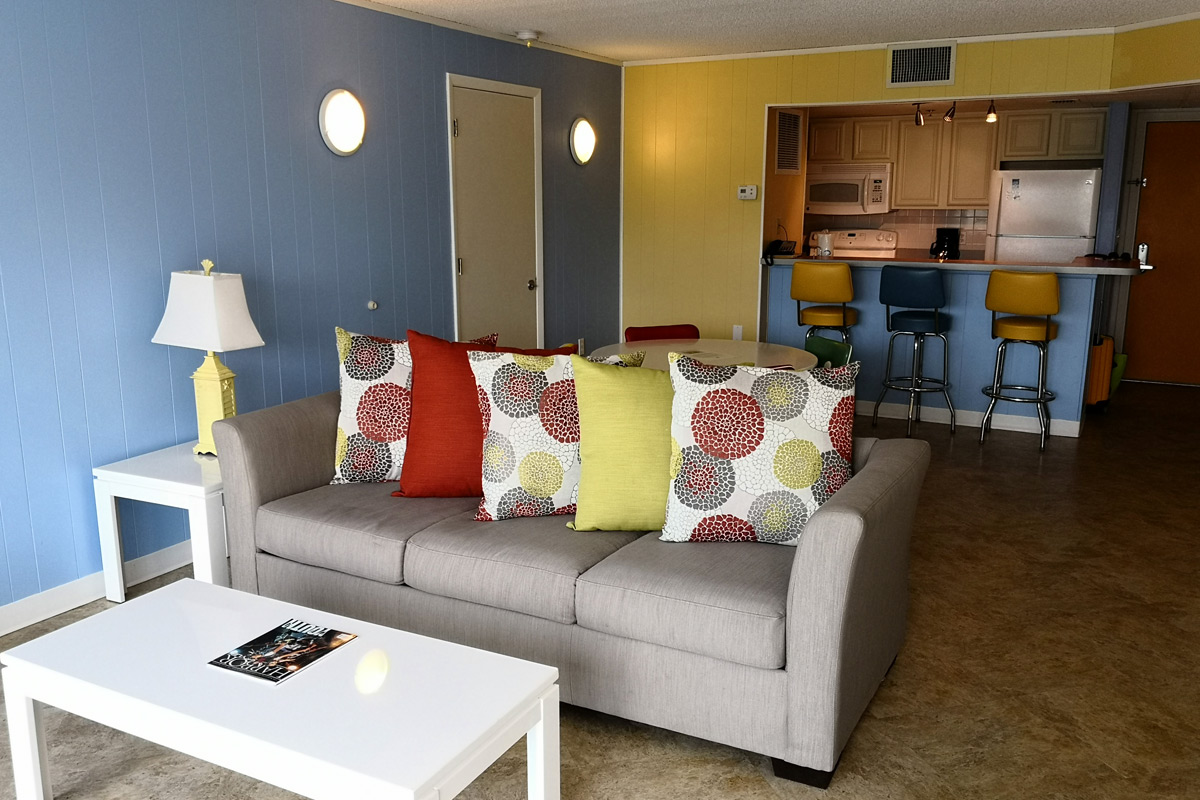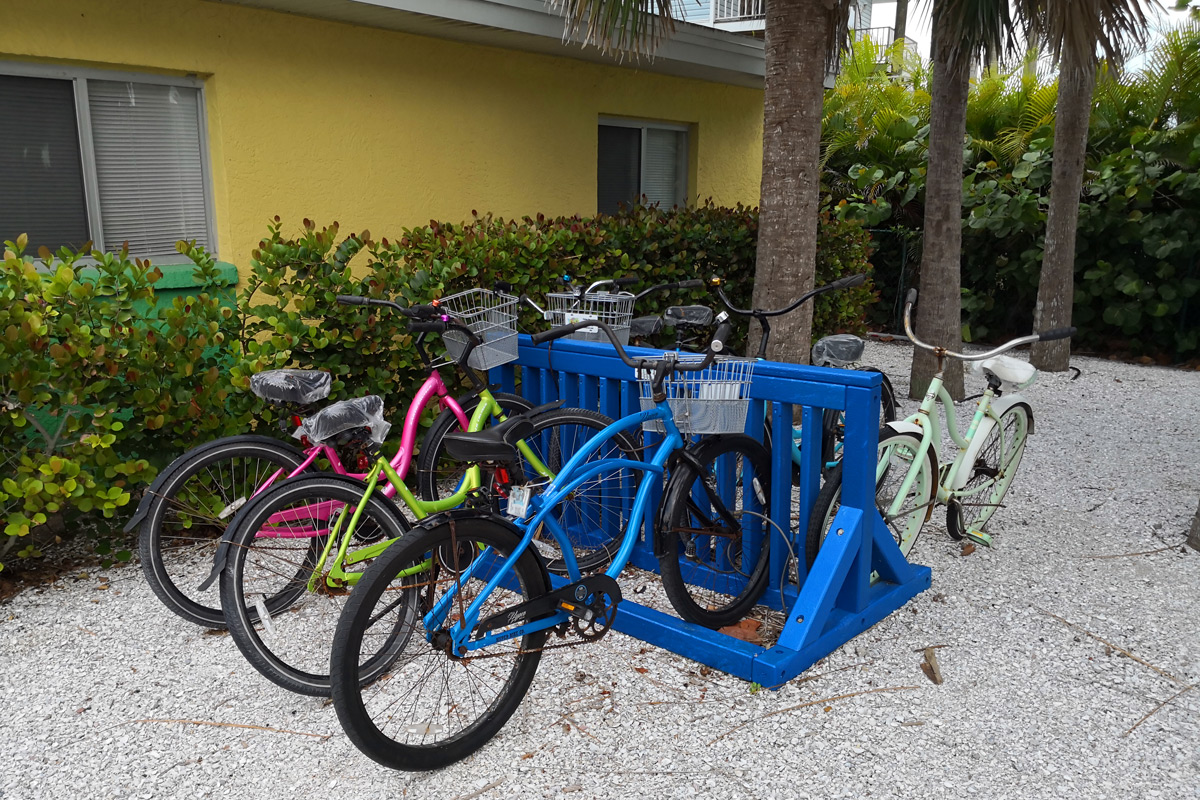 While there are a number of hotels to choose from in Punta Gorda, none of them are quite like the fun and kitschy Weston's WannaB Inn, which feels like a throwback to the 1970's with its brightly colored buildings and retro-styled interior furnishings. This 80 unit resort is located on Manasota Key, on one of the most beautiful stretches of beach around, so you don't need to go far to enjoy the sand and surf.
The resort offers rooms in a variety of styles, including efficiency, 1, 2, and 3 bedroom units, so no matter how large or small your group is, they've got you covered. And all of their rooms are outfitted with a full kitchen, so you can cook some meals yourself (or order in) if you don't want to go out for each and every meal. In a world where hotels all resemble one another, the WannaB Inn most certainly stands out from the crowd.
——
As you can see, Punta Gorda and its surrounding areas has a ton to offer visitors, and we really an amazing weekend. Next time, we're going to have to spend a few more days here, as there's just too way much to see and do.. and eat. But rest assured, I'll definitely be coming back here in the future for another getaway!