2015 Nissan Rogue Is Still The Incorrigible Stand Out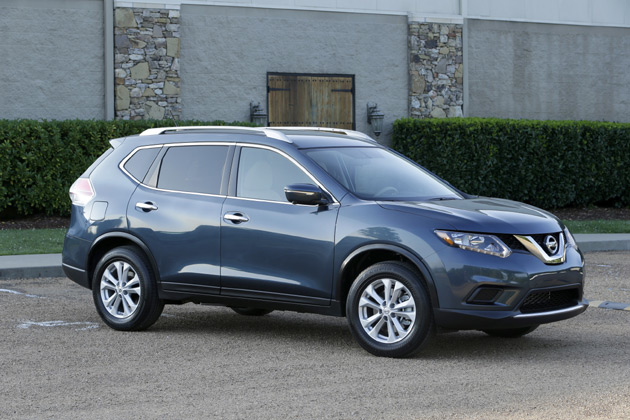 In today's world, whether it be with women, automobiles, or anything else, it's the slightly different, slightly edgy, and just a bit roguish that stand out in the crowd. The line-skirters and envelope pushers are those that get noticed. That's the 2015 Nissan Rogue in a nutshell. It's a great small-medium crossover whose styling, extreme comfort, and "just a bit better" ergonomics make it get noticed in the crowd.
The field of crossovers in this segment are many and as the segment grows, we're seeing more and more A-game offerings being brought. Since its redesign last year, though, the Rogue has hit the top shelf without quite blending in and we like that.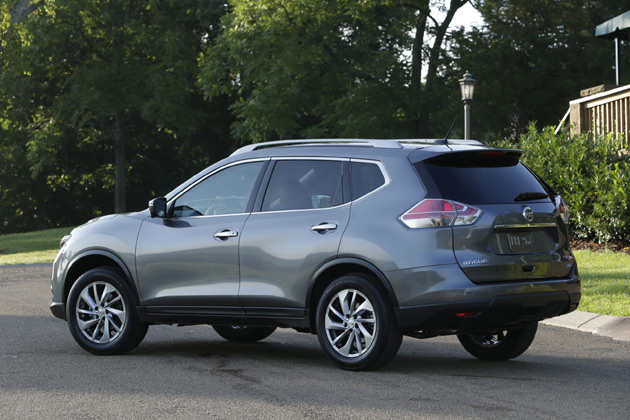 Last year, we drove the 2014 Rogue on a road trip we called the Rogue to Grandma's House and found the fun styling and excellent ergonomics to be great for both a road trip with the whole family and in-town getting around once we arrived. Premium-level technology is available in the Rogue, including the phenomenal AroundView monitor that just can't be appreciated until you're trying to back out of a narrow alley into a busy street or parallel park in a tight lot.
For 2015, the Rogue largely carries over from the 2014, though this time instead of a third row option we had the really cool cargo organization system that lets you use the floor boards to create shelves and dividers back there. This makes the huge cargo space in the Rogue become a very well-managed space when you're carrying a lot of stuff. Those who haul birthday cakes, decorations, and wrapped presents will love the shelving idea for keeping all of that stuff from smashing into one another.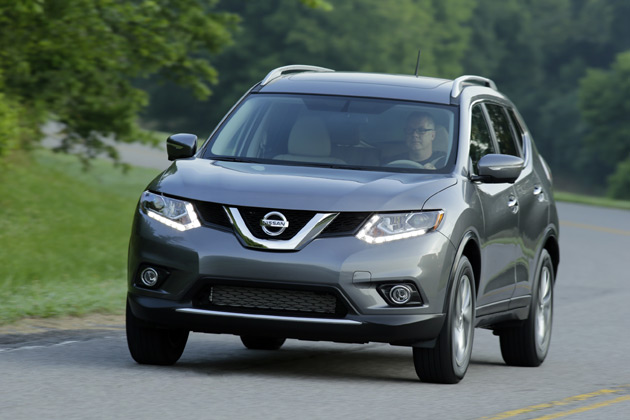 By far our favorite thing about the 2015 Rogue, though, is its very svelte Zero Gravity seating. It's like floating in the driver's seat and entering space for the front passenger. Even after hours of driving, you exit the Rogue feeling good. I liken it to a $400 office chair in its feel because it's not as sleep-inducing as grandma's old over-stuffed couch, but it's not hard and unforgiving like a Quaker chair on the front porch either. It's just right.
Out on the road, the 2015 Rogue has a good powertrain for the job at hand. The crossover is motivated by a 2.5-liter four-cylinder engine that produces 170 horsepower and 175 lb-ft of torque. That runs through a very well-made continuously variable transmission (CVT) in either a front-wheel or all-wheel drive configuration. We had the latter. This combination won't win any checkered flags, but it isn't a sluggish, overladen semi-truck struggling up the onramp either. The Rogue will get you there and do it without feeling limp and will provide great fuel economy as it does so. Both the FWD and AWD models are EPA rated at 28 mpg combined.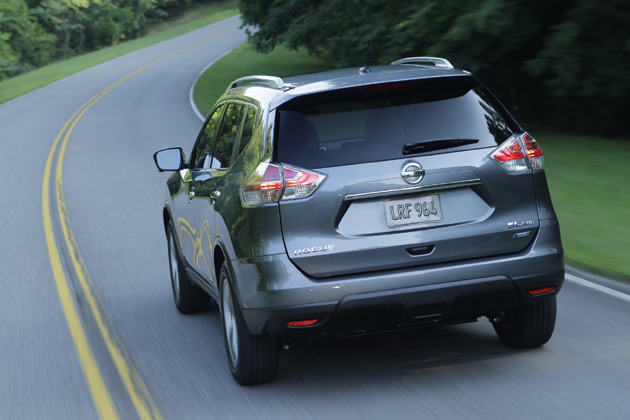 For a small family looking for a well-designed and stand out vehicle, the 2015 Nissan Rogue fits the bill. It looks good, drives well, returns great fuel economy, and is one of the most livable daily drivers you'll ever find.