BACARDÍ Tangerine Is Latest Addition To Its Flavored Rum Family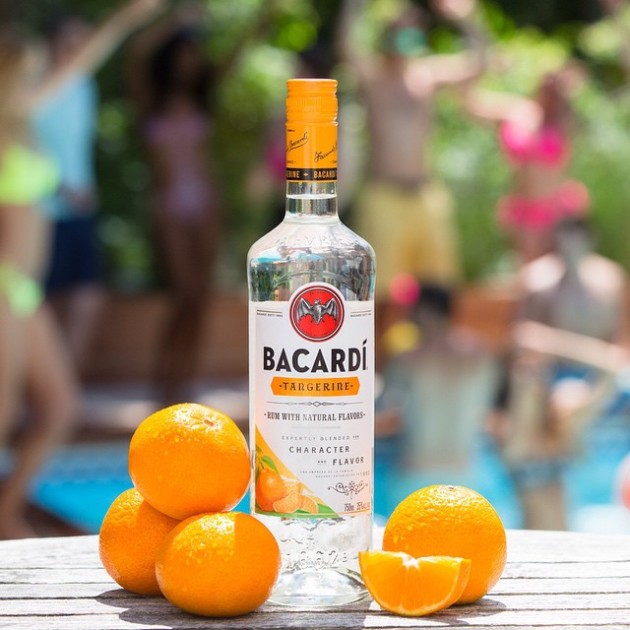 For the past 20 years, BACARDÍ has been delighting rum fans with it's line of flavored rums. The line started in 1995 with BACARDÍ Limon, and since then they've introduced BACARDÍ Pineapple, BACARDÍ Coconut, BACARDÍ Mango and BACARDÍ Dragon Berry.
And now BACARDÍ has created the perfect flavor to compliment your summer fun with BACARDÍ Tangerine.
Tangerine is a BACARDÍ original flavor that is incredibly mixable and versatile. For an easy and refreshing cocktail recipe that's full of flavor, simply combine BACARDÍ Tangerine and orange juice, then kick back and enjoy the signature BACARDÍ Tango cocktail.
"With the introduction of Tangerine, the brand delivers rum a flavor profile for consumers to enjoy throughout the summer during pool parties and at the beach," said Shane M. Graber, vice president and brand managing director Bacardi Rum North America.
In addition, all six of the BACARDÍ flavored rum variants will feature a new pack design which is being rolled out this summer, designed to ensure the perfect pour.
BACARDÍ Tangerine is now available nationwide and retails for $12.99 for a 750ML bottle. It's also available in 50ML, 200ML, 375ML, 1L and 1.75L sizes.