Budweiser Gives Us An Exclusive Look At How Their Beer Is Made
A few weeks ago, we received an invitation from our friends at Anheuser-Busch to come out to Jackson Hole, WY for a behind-the-scenes look into one of Budweiser's most important ingredients, barley malt, and learn about their entire grain-to-glass process.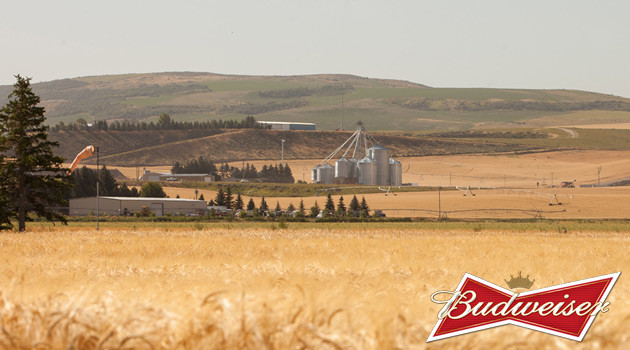 As many of you know, beer is made from four basic ingredients – Barley, water, hops, and yeast. But it's not as simple as just mixing the right amount of each ingredients to create that cold brew we love so much. The brewing process involves extracting the sugars from barley so that the yeast can turn it into alcohol and CO2, thereby creating beer. Sure, there are a few more steps involved, but that's it in a nutshell.
When it comes to selecting the ingredients that go into Anheuser-Busch products, quality is, and has always been first. In fact, Adolphus Busch once said "I would advise that we buy the finest gross of barley as soon as we can. We cannot make fine malt from inferior barley, and we cannot make fine beer from inferior malt," and that's something that they still take to heart today.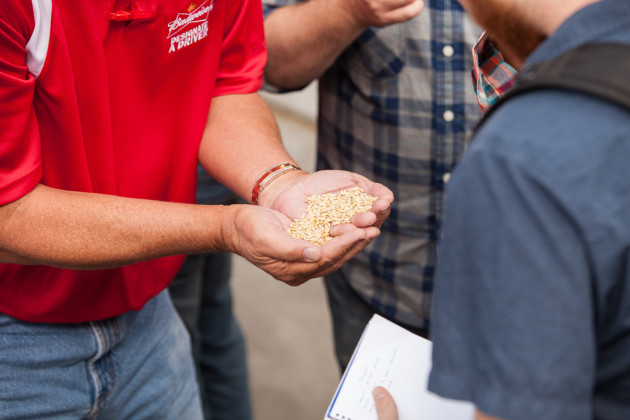 To illustrate this fact, Budweiser brought us to the Clark Hamilton Farm in Eastern Idaho, where A-B sources much of their barley from. We got to walk the barley fields, listen to grower Clark Hamilton speak about the harvesting process, learn about the challenges that growers like him face (weather, water conservation, etc), and get a first-hand look at the barley making process.
After touring the barley farm, we headed off for a private lunch and beer tasting (where A-B Brewmaster Rob Naylor introduced us to some amazing test beers that he's been playing with), before we headed off for the Budweiser malting plant in Idaho Falls where the real magic happens. This is where the barley is received, cleaned, steeped, germinated – along with every other part of the process – before being transported to the breweries. It was remarkable to see the sheer magnitude of their operation (like mashing barley in million-pound batches), and amazing that they're able to accomplish this with such a small staff.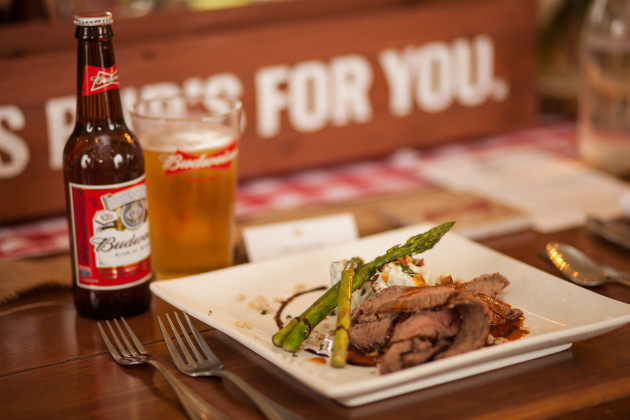 While here, we got to participate in a wort tasting (wort is the sweet liquid of a beer before it's boiled, hopped and fermented), which they do daily to ensure that the taste is consistent across the board. You see, the challenge for beer makers like Budweiser is making sure that each bottle of Budweiser tastes the same as their last. Dave Maxwell, A-B director of brewing, explains: "We make Budweiser across the country. Our recipes are the same, our process control is the same. Our goal is to have the Budweiser in California taste the same as it does in New York."
Now I'll be honest.. Prior to coming out here, I hadn't given much thought into how beer was made. But after seeing the amount of work and care that goes into making that perfect Bud, I will be thinking of the brewers, growers, researchers and maltsters that work tirelessly to deliver that iconic Budweiser taste we've come to love the next time I pick up a bottle.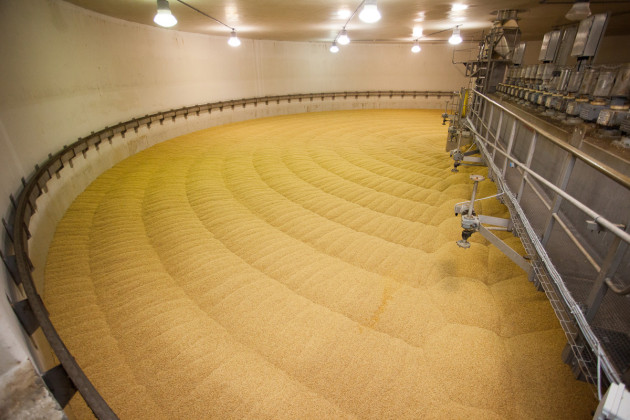 Thanks again to Anheuser-Busch and Budweiser for inviting us out for a behind-the-scenes look at barley. It was definitely a memorable experience, I learned a lot about the whole grain-to-glass process, and I got to meet some great people along the way.
Disclosure: Anheuser-Busch provided me with a complimentary trip to their Malt Plant in Idaho Falls, Idaho.
Photo credit: Michelle Heaps for Anheuser-Busch