First Official Photos Of Toyota GT 86 (FT-86)
For the past two years, Toyota has paraded around various versions of the FT-86 concept, the latest one making the rounds as the Scion FR-S Concept. Having seen the Scion FR-S in the flesh, I can tell you that it's absolutely GORGEOUS!
After seeing the car in person, I was ready to put down a deposit on one!
But this weekend, Toyota unveiled the production version of the car, which they're now calling the Toyota GT 86.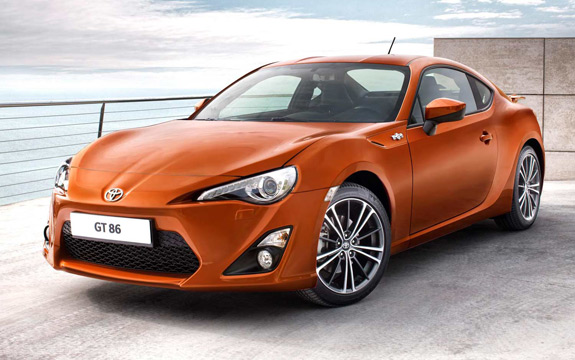 Revealed in Euro-spec, the GT 86 will come with a dual exhaust, a rear spoiler, 17-inch wheels and an '86 piston' logo on the fenders.
Inside the cabin is a three-gauge cluster with a larger tachometer, with carbon fiber styled trim, an all black roof, red stitching, aluminum pedals and "aviation-style" switches. Also of note is a 365mm steering wheel – The smallest ever fitted to a Toyota.
The 4-cylinder direct-injection boxer engine produces 197-hp thanks to twin-injectors and a 12.5:1 compression ratio. Full power comes on at 7000 rpm with 151 lb-ft of torque at 6600 rpm. Toyota promises instant throttle response, with steering to match and, "the kind of performance that appeals to those for whom driving is a passion, not a necessity."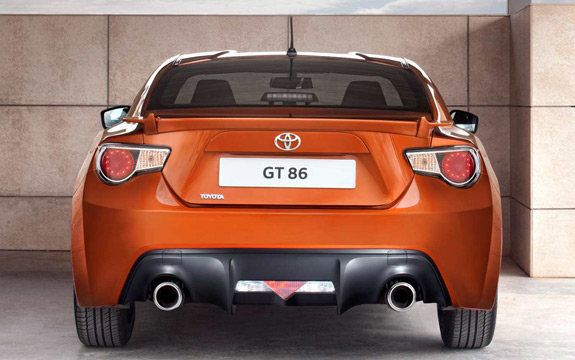 The engine will be mated to either a six-speed manual or six-speed automatic with paddle shifters, and a limited-slip differential will help put the power down to the rear wheels. So far we don't have any official performance estimates, but the car is rumored to be able to hit 60 mph in about 6.5 seconds.
This is an EPIC FAIL in my opinion. From the styling (they softened all of the hard lines that made the FR-S so dramatic) to the powertrain, it's just all wrong!
In today's world, this car (even if it comes in at 2600-2700lbs as rumored) needs at least 250HP. Bolt on a turbo or supercharger, give the car some 18″ wheels to better fill out the wheel wells, and get rid of that ridiculous piston logo on the fender.
Check out these pictures and videos of the GT 86:
Let's hope that the US version of the car retains some of the FR-S's flavor..
EDIT: The guys at FT86Club have a TON of pictures of the car in various colors:
http://www.ft86club.com/forums/showthread.php?t=2387