Kate Upton Photos From AXE Combine House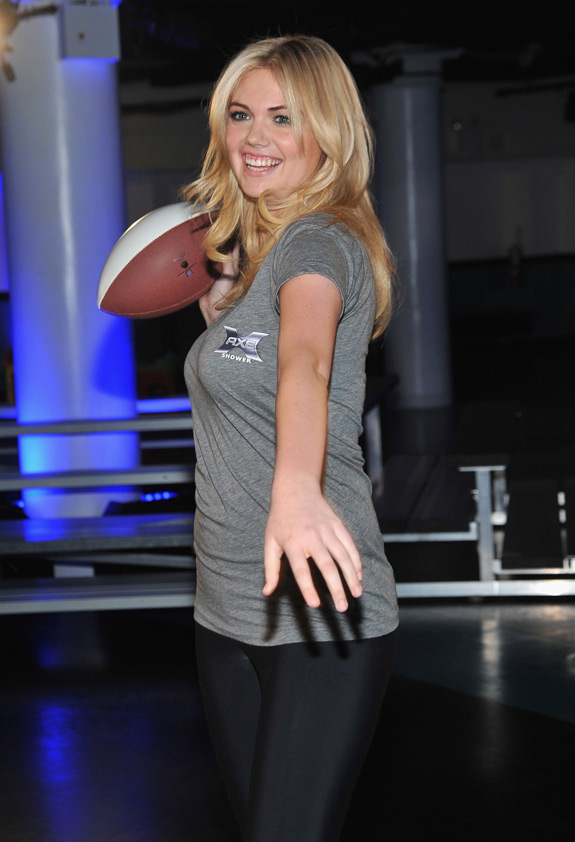 Last week, AXE celebrated the launch of AXE Sport Blast 2-in-1 Shower Gel + Shampoo by creating the Sport Blast Combine House! The AXE Combine House is the first-ever competitive party space designed to put a spin on the pro-football scouting combine.
They had 6 ft. 5", 278-lb. pro football player Jason Pierre-Paul square off against supermodel Kate Upton in a series of fun physical and mental challenges (from a ping pong grudge match to a hardnosed round of digital Pictionary) to see if the Super Bowl champ can "keep up" with the sporty supermodel.
Following the Sport Blast Combine House, a monetary donation was made on behalf of AXE, Pierre-Paul and Upton to Fitness Without Borders (FWB), a non-profit organization that works to educate underprivileged and unhealthy children about the importance of regular exercise.
Any excuse to show more photos of Kate Upton is good by me!