ROUSH Performance Lets Mustang Owners Customize Exhaust Note Via iPhone App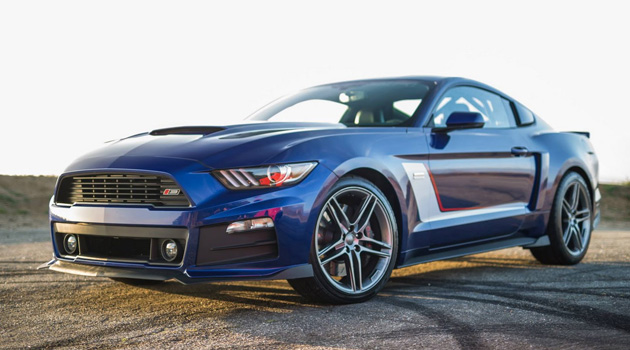 Personally, I think the 2015 Mustang GT's exhaust note sounds pretty great in stock form.. But if you want to take things up a notch, there are plenty of options to choose from in the vast Mustang aftermarket, with more cat-back systems than you can shake a stick at.
But famed Mustang tuners ROUSH Performance have taken a decidedly high-tech approach with their patent pending ROUSH Active Exhaust flow control system, which lets you choose from four sound modes with the simple flick of a switch. This is accomplished through the use of an easily installed valve system that adjusts the flow of the exhaust, thereby adjusting tone and volume.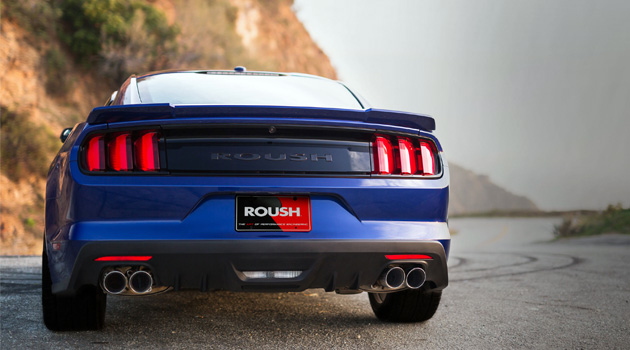 There are four exhaust performance modes that result in different behavior of the exhaust tailpipe valves, and the mode is selectable from a switch in the vehicle cabin or via a mobile application. These modes are:
TOURING: Exhaust tailpipe valves are CLOSED at all times.
SPORT: Exhaust tailpipe valves are open when the engine is idling and closed during normal or non-aggressive driving. Valves open during aggressive driving and/or higher speeds. The settings are pre-loaded to be louder than stock, but still legal for on-road operation. Once the engine is running, the accelerator pedal position and vehicle speed are used to determine the commanded state (percent open or closed) of the exhaust tailpipe valves.
TRACK: Exhaust tailpipe valves will be OPEN at all times when the car is running. This is typically a track setting and is not legal for road use.
CUSTOM: It's possible to personalize the exhaust sound under this setting. This unique calibration is done by the driver via a mobile app and a WiFi dongle connected to the car's OBD-2 connector. You have full access to how much the valves open and close based on vehicle speed and accelerator position. The app allows full range tuning based on your wants based on vehicle input.
As you can see in the video above, you are able to change the demeanor of the Mustang on-the-fly, and it is really something else. See a cop coming up in your rearview? Switch it to Touring mode. Pulling up to Cars & Coffee and want to make a scene? Switch it to Track mode.
But for me, the real selling point here is the Custom mode, since everyone has different tastes when it comes to exhaust notes. The ability to build a custom map that gives you just the sound you're looking for is pretty amazing, and this is going to be a real game-changer for the industry.
Of course, this high-tech wizardry doesn't come cheap, with a complete ROUSH Quad Tip Active Exhaust Kit costing considerably more than other cat-back systems on the market right now. (In some cases, more than twice as much) In the end, you'll have to decide if the benefits are worth the extra $$.
Visit www.roushperformance.com for more information about the ROUSH Active Exhaust.