Taking A Closer Look At The New Lexus NX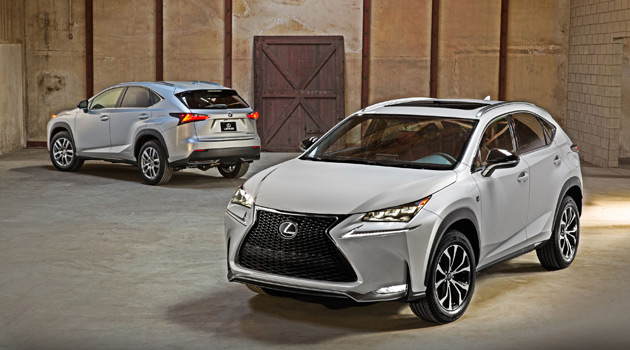 There were a number of show-stopping debuts at this year's New York International Auto Show, but Lexus saved the best for last, delivering the ultimate surprise on Easter Sunday with the North American reveal of the all-new Lexus NX. The brand's debut compact crossover is slated to hit the U.S. dealerships in Fall 2014, so this was our first chance to catch a glimpse of the NX in person.
Earlier this month, we did a story about the Lexus NX luxury compact crossover, just prior to it's world debut at the Beijing Auto Show. But with the NX debuting at NYIAS, we got a chance to speak with Doug Herbert, Area Sales Training Specialist for Lexus, and learn a little more about the NX. Here's what we found out:
The all-new 2015 NX is Lexus' first entry into the luxury compact crossover segment, and it allows potential shoppers looking for something smaller than the RX to stay with the brand. It's also the first time that Lexus is equipping a car with a gasoline turbo engine (in the NX 200t). The NX 200t turbo will balance both impressive fuel economy with responsive acceleration and agility. And for those wanting a more daring, expressive look for their NX 200t, the F SPORT version will provide unique exterior and interior styling and features.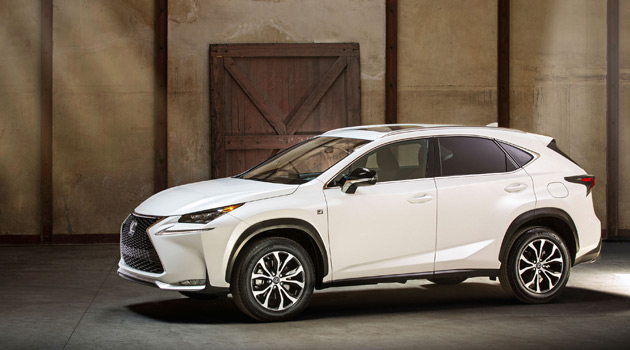 The NX 300h, the sixth hybrid vehicle in the current Lexus line-up, offers features and amenities found in the NX 200t, but in an even more environmentally friendly and fuel efficient package. The NX has an array of innovative on-board technology, including an available Lexus-first Wireless Charging Tray for compatible phones. In addition to the luxury the NX offers, it was also designed to complement both daily life and an active weekend lifestyle.
For 2015, Lexus' goal is 24,500 sales of the NX here in the US. The NX will hit US showrooms this fall, and all three models (NX 200t, NX 200t F SPORT and NX 300h) will be available with either front-wheel-drive or all-weather-drive.
No word on pricing just yet, but we'll keep you posted when that information is released.