The Five Coolest James Bond Car Moments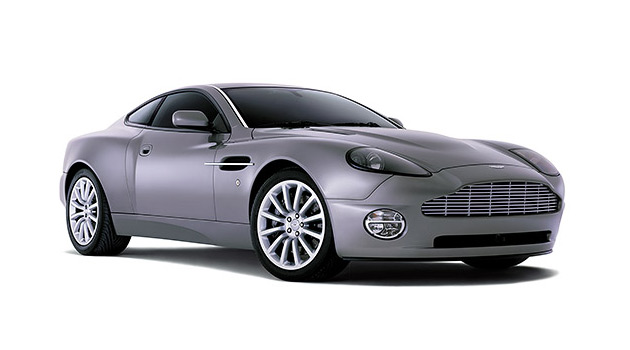 The cars are half the reason we watch Bond films in the first place. About every Bond movie makes certain to have at least one memorable moment with those cool European luxury and sports cars 007 drives, but they couldn't all make the list. Here are five of the coolest car moments in the series:
1. The Submarine Car
This scene from "The Spy Who Loved Me" features Bond's Lotus transforming into a submarine and back again as he casually drives among the jellyfish and stingrays and then onto the beach. A little on the corny side, but still really cool, this scene sums up what Bond was about in the 70's.
2. The Flying Coupe
The AMC Matador Coupe chase scene in "The Man With the Golden Gun" culminates in one of the craziest climaxes in the entire series when villains Scaramanga and Nick Nack make off with Mary Goodnight in tow, after attaching wings and a propeller to the car.
3. The R/C Car
"Tomorrow Never Dies" isn't typically regarded as one of the most memorable Bond movies and kind of gets lost in the mix between "Goldeneye" and "Casino Royale" with Daniel Craig, but everyone who saw the film remembers the moment when Bond uses a cell phone to steer his BMW 750iL around a parking garage to give the baddies the slip.
4. The Ejector Seat
A lot of the Bond staples have become predictable now, but the first time we saw Bond employ an ejector seat really blew audiences away in "Goldfinger." The first proper Bond movie, "Goldfinger" gave us our first proper Bond car, as well, with the Aston Martin DB5 loaded for bear with an oil- slick deployer, bulletproof windows, and rotating license plates.
5. The Ice Fortress Chase
While "Die Another Day" is remembered for its ridiculous Madonna cameo, it also features one of the most memorable car sequences in the series— when Bond infiltrates an ice fortress using his Aston Martin V12 Vanquish. With retractable-spikes on the tires, and 007 triggering an invisibility cloak that, if a little hard to swallow, made for a memorable car chase.
With what they put these cars through, you can bet that the producers must have taken their time to compare best car insurance rates. Filmmakers are now facing the challenge to deliver something surprising at a time when it seems like we've seen it all. As tough as that is, the universe of a James Bond film can offer plenty of opportunities for imaginative writers, directors and stunt coordinators. These talented artists are asked to come up with new action sequences unlike anything we've ever seen before. Time will tell if the Bond films of the future can top these moments, but the series doesn't seem to be slowing down anytime soon.