4 Features That Make Getting The iPhone 6 Worth It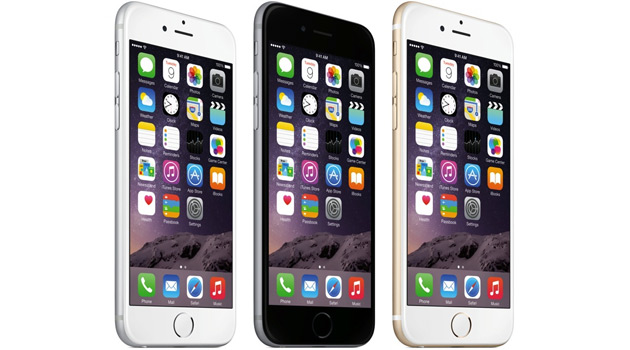 You're due for a phone upgrade soon, but your current iPhone is still working just fine, so you aren't sure if it's worth making the switch to the iPhone 6. After all, many of the bells and whistles previewed in the Apple keynote are all available with the free iOS 8 upgrade. While this is true, the iOS 8 upgrade hardly compares with all that the iPhone 6 can do.
Still not sure? Here are four features your current iPhone can't compete with:
Health
Sure, you like the concept of monitoring your fitness with an activity tracker like a Fitbit or Nike+ Fuelband. But when it comes to actually using those devices regularly, it is easier said than done. Developers at Apple realized how use wanes over time as users forget to charge the trackers or forget to wear them altogether. This is why they've added an activity tracking functionality to the iPhone 6.
The Health app uses internal motion procession to mimic the functionality of step counters in fitness tracking devices, so there isn't a need to use a separate device to monitor your daily steps. It also offers an easy-to-use, historical snapshot of your activity. This app is as robust as you make it. It even connects with Mayo Clinic physicians and has emergency contact information and nutrition logs if you want to use them.
Slow Motion Video
Apple takes video recording capabilities to the next level with iPhone 6. Image stabilization has improved dramatically with this iteration of the camera and it offers 1080p HD resolution at 60 frames per second. You can film time-lapse videos more easily, and you can even shoot slow motion video (240 frames per second instead of the typical 120 fps). This allows you to shoot fast action video, and then slow it down without losing any detail. Whether you're shooting video of a snowboarding run or a prank you played on your friend, you now can enjoy video in this creative format.
Apple Pay
One of the standout features of the iPhone 6 is Apple Pay. Using a combination of Touch ID and near field communication (NFC), Apple Pay allows you to securely store payment information on your device and authorize purchases with a thumb scan. In addition, you can use Apple Pay without unlocking your device, making mobile payment easier than ever. While this feature is currently only available in limited markets, you can be sure that this will give the iPhone masses even more purchasing power. Before long, forgetting your wallet will no longer be an issue as long as you've got your phone.
Battery Life
One consistent feature everyone looks for in the newest iPhone is battery life. As each new phone comes with many new power-hungry features, solid battery performance becomes more essential than ever. The iPhone 6 does not disappoint because it nearly doubles the battery life of its predecessor with up to 10 hours of LTE browsing, up to 14 hours of talk time and up to 10 days on standby, according to Apple.