A Million Ways To Die In The West Knocks It Out Of The Park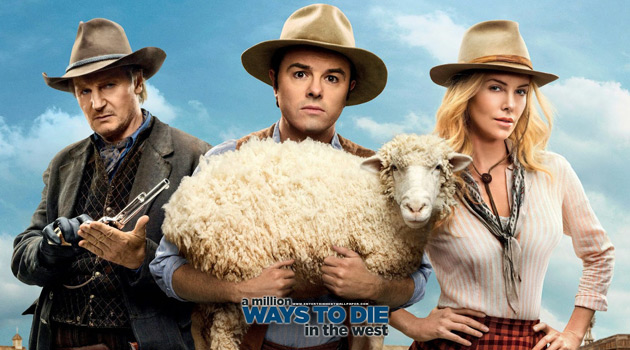 I attended an advanced screening of Seth MacFarlane's new movie A Million Ways To Die In The West last night, and going in I wasn't sure if I was going to like it, since Westerns aren't really my thing. In fact, the only Western-themed movie I've seen is Back To The Future 3. But with MacFarlne's name attached to the movie (director, producer, co-writer, and lead role), I figured I'd give it a shot.
O.M.G. If you liked Ted, you're going to love #AMillionWays, as it takes that style of crude humor and turns it to 11. Seriously, I thought the girl next to me was going to pass out from laughing so much!
I'm not going to spoil any of the fun, but this red-band trailer will give you a taste of what to expect:

Starring alongside MacFarlane are Charlize Theron, Liam Neeson, Amanda Seyfried, Giovanni Ribisi, Sarah Silverman and Neil Patrick Harris. All of them absolutely kill in their roles, and you've got to go see this when it comes out on May 30th.