Apple's Highly-Anticipated $1,000 iPhone X Is Finally Here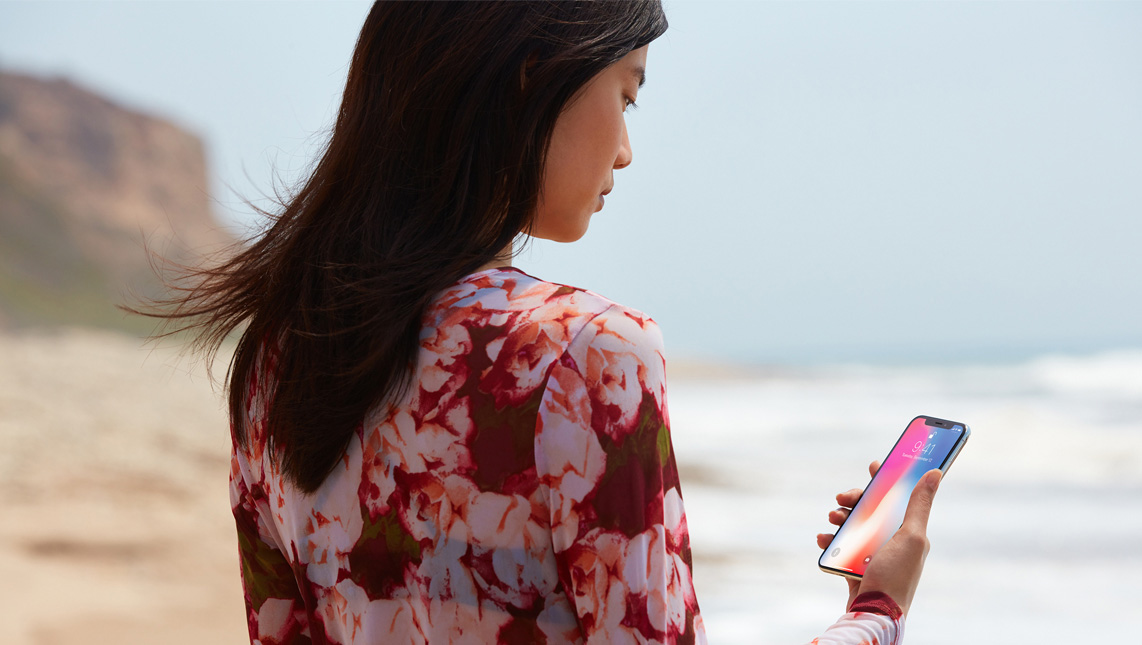 After months and months of speculation, rumors and leaks, Apple CEO Tim Cook finally unveiled the much-anticipated iPhone X to a packed house at a special event at the Steve Jobs Theater in Cupertino.
The iPhone X ("ten") is packed with features, including a 5.8-inch Super Retina OLED edge-to-edge display, a secure biometric Face ID that utilizes the 7MP front-facing TrueDepth camera along with a dot projector, infrared camera, and flood illuminator, Qi wireless inductive charging, and a redesigned, vertically aligned dual-lens TrueDepth 12-megapixel rear camera, featuring Quad-LED True Tone flash with dual optical image stabilization, while Portrait mode with Portrait Lighting on both the front and rear cameras offers dramatic studio lighting effects for creating portraits with a shallow depth-of-field effect in five different lighting styles.
While Cook was quick to call the iPhone X "the future of the smartphone" stating that it would "set the path for technology for the next decade", many of these features have been around for awhile on competing phones.. Phones that cost considerably less than the $1,000 price tag Apple has placed on the X.
Now I've been an iPhone user since the beginning, and I currently have an iPhone 7. But I'm not 100% sold on the new iPhone X (or the iPhone 8, which honestly should have been called a 7S, as the upgrades there are very incremental), especially given the high cost of entry. For now, I'm going to wait and see what initial reviews are once the phone ships (on November 3rd), and make a decision at that point.
You can click here to learn more about the iPhone X.
Are you going to upgrade to the iPhone X? If so, what feature are you most looking forward to?