Microsoft Unveils Special Edition Iron Man Xbox One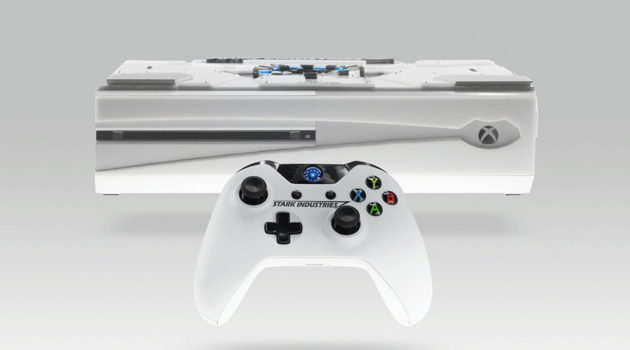 Microsoft has released a number of special edition Xbox One consoles in the past, but their Iron Man themed one definitely takes the cake.
Unveiled to coincide with the upcoming release of Marvel's Captain America: Civil War, the system features a white body, along with a custom top plate that features an Arc Reactor in the middle that lights up, along with a Stark Industries logo. The matching white Xbox One controller has been customized with Stark Industries branding and a unique power button that's designed to look like a mini Arc Reactor.
You can see the Iron Man Xbox One in all it's glory in the video below:

While the whole package looks slick and very much like something Tony Stark himself would have designed, we're left wondering why they went with this color scheme rather than red and gold like Iron Man.
The final rub? Only three special edition Iron Man Xbox One consoles are being made, and Xbox France is giving them away to three local gamers, one apiece through Facebook, Twitter, and Instagram.