How To Get The James Bond Look
Since Sean Connery first made his appearance as James Bond in Dr. No, the world's most famous spy has been a style icon. Always impeccably dressed and groomed, 007 has inspired many imitators. Perhaps you're planning on going as Bond to a fancy-dress party or just want to look as sharp as the great man, if so here's an insight into the his wardrobe staples and favorite gadgets to help you on your way.
The Suit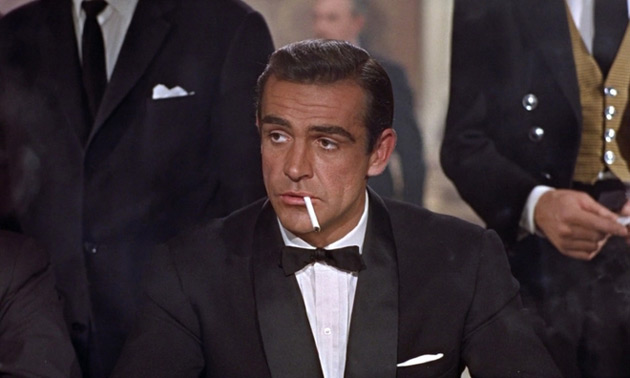 In many ways 007 is defined by his suits. No matter the situation, it's always imperative that James Bond be sharply dressed. You'll definitely want to invest in a tuxedo (and start drink Martinis if you want to be the real deal) preferably from Tom Ford – if you don't fancy plumping up over £2000 for one then go for a well-fitting black 'tux' or find a midnight blue version with black lapels a la Skyfall. For the vast majority of the films, Bond dons a single-breasted, one-button dinner jacket. Daniel Craig was also seen in a charcoal grey Brioni suit for those occasions when a tuxedo just isn't appropriate.
The Watch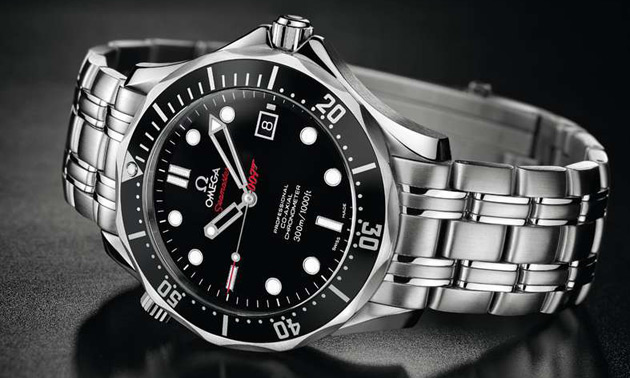 In the bond films, Bond has often been kitted out with either a Rolex Submariner or an Omega Seamaster. Apart from Bond embracing the digital age with a fairly long flirtation with Seiko from the late '70s to mid-'80s, the watch has always remained a simple, classic-looking timepiece, fitted with limited gadgets. The first watch 007 sported was a Rolex Submariner with a black crocodile strap in Dr. No – Cubby Broccoli's was forced to use his own Rolex when the company declined to offer a watch for the film. You'll need to shell out somewhere in the region of £2500 – to put that into perspective you can get a diamond studded watch from www.michaelhill.com for that kind of money.
The Car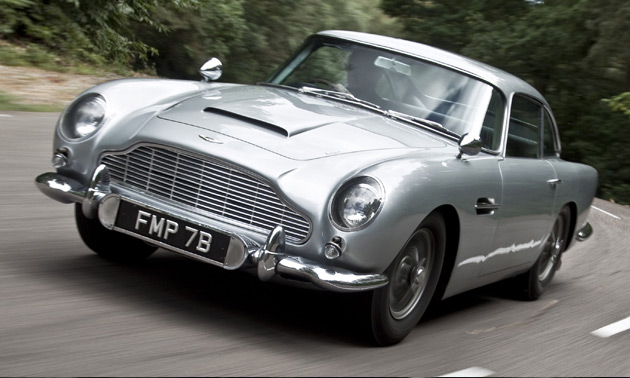 You'd have to be either an extremely dedicated Bond fan or have a huge amount of disposable income to pull of this part of the style guide. Bond has driven many vehicles over the years, from that submarine Lotus Esprit to the 70s Ford Mustang, but many would agree that an Aston Martin is the quintessential choice for they spy icon. Without a doubt the most iconic of these is the DB5 from Goldfinger with its GPS dashboard, ejector seats and front wing machine guns. The modern Aston Martin in Casino Royale is the DBS V12, which also featured in Quantum of Solace, and contained far less gadgets.
The Accessories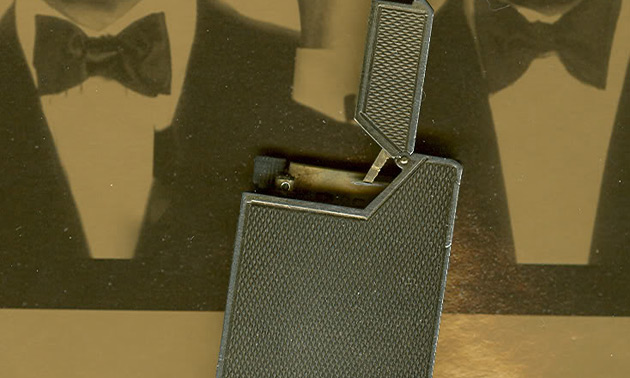 All the grooming, style and sophistication of Bond would be wasted without some fantastic accessories. For the earlier 007, who partook in cigarettes, a Dunhil Unique Silver Lighter is a must; and a Douglas Pell money clip won't look remiss at those swanky soirees. In the sunglasses department, go for Persol 2720 or Tom Ford TF108s and a couple of hats can round off the look depending on the weather – a decent trilby or panama can make all the difference.