I'm Digging The MINI John Cooper Works Paceman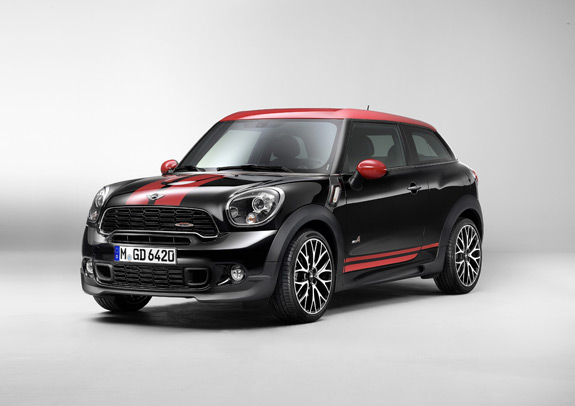 When MINI first came to the States, you had your choice of Hardtop or Convertible, with a couple of different engines to choose from. (Base, S, and John Cooper Works)
Now fast forward a few years, and MINI's got six distinct models to choose from, along with a number of special and limited editions. Frankly, I thought it was getting out of hand.
Now don't get me wrong, I've always been a huge fan of the MINI Cooper, but some of those later models like the Clubman and Countryman just didn't do it for me.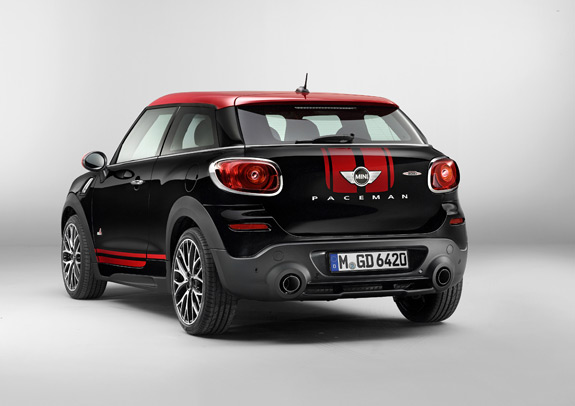 But I think MINI's nailed it with the new MINI John Cooper Works Paceman. They've taken a Countryman, made it a two-door, and gave it the Coupe treatment. And now with the new JCW model, we get power to back up that sporting look.
MINI calls it their first "performance crossover coupe", and it combines utility (seating for 4, all-wheel drive, etc) with performance (a turbocharged engine that puts out 208HP, an aero kit, sporty 18-inch light-alloy wheels and a lowered sports suspension). The best of both worlds!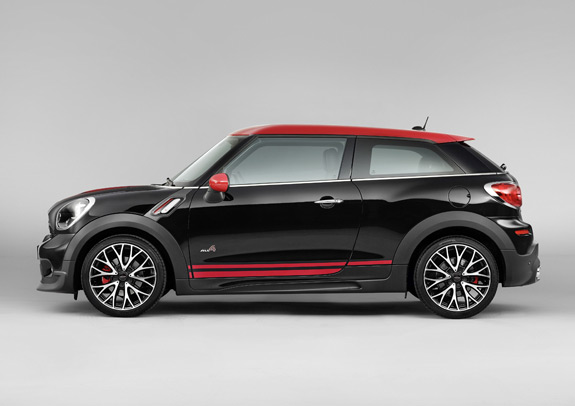 The MINI John Cooper Works Paceman sprints from 0-60 in a respectable 6.5 seconds, while returning impressive fuel economy numbers of 31MPG Highway / 25MPG City. Pricing hasn't been announced yet, but we're thinking it'll start at around $32-34K.
The JCW Paceman will make it's world premiere at the Detroit Auto Show in January 2013, and will arrive at dealerships in March 2013. I can't wait to get behind the wheel of one, as it looks like a lot of fun!